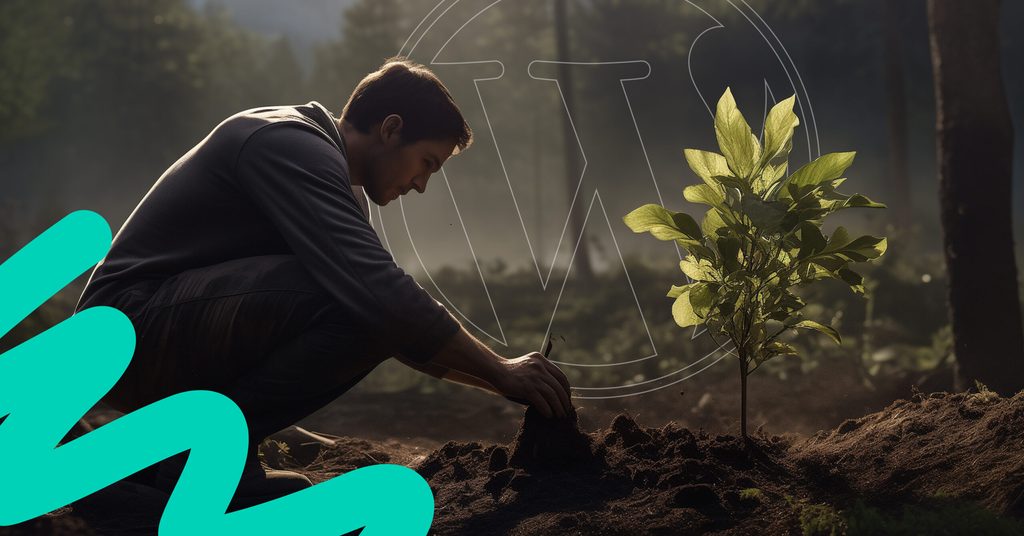 WordPress is famously open source and designed to be accessible to all, which is a large part of the reason so many software development agencies (like us!) choose WordPress as their platform of choice.
But what role do agencies play role in the evolution and adoption of the WordPress platform? Let's take a look at how agencies across the WordPress ecosystem are driving its growth in multiple ways.
Custom and Core WordPress development
One of the primary contributions of agencies to the WordPress world is through custom development. Agencies like us frequently embark on bespoke projects demanding unique functionalities, particularly when operating in the enterprise space, and this often leads to the creation of tailored plugins, themes, and solutions.
Many of these innovations are later contributed back to the WordPress community, enhancing the platform's capabilities and widening its range of use cases. We work in the open where possible so everyone can benefit, with 441 public repositories on GitHub as of October 2023.
A prime example of the open-source engine in action is illustrated by NASA's decision to use WordPress for its flagship website: they were able to leverage Human Made's open source image library for their images.nasa.gov integration. Cavalcade, S3 Uploads and Altis Accelerate are all projects we've been proud to open source.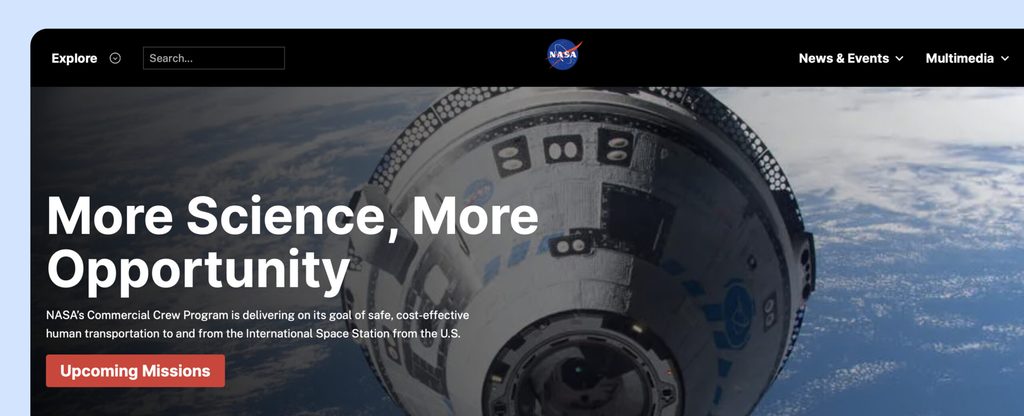 You can see the scale of agency contributions to WordPress Core year-on-year through the 'A Year in Core' posts, which saw people from at least 229 companies contributing to WordPress Core in 2022. This year's figures aren't yet published, so there's still time for agencies to get shipping and beat last year's contribution!
WordPress agencies create a feedback loop
In our daily operations, agencies work closely with a diverse array of clients across myriad industries. This proximity provides us with invaluable insights into user needs, challenges, and desires. The feedback we receive enables WordPress Core developers and plugin authors to better cater to the enterprise market, guiding them in refining the platform to better cater to users' evolving requirements.
Furthermore, by advocating for best practices, coding standards, accessibility, performance, and security, agencies set the bar high for the entire WordPress ecosystem. This collective voice helps continue pushing for the high standards the WordPress community is known for.
As they say, a rising tide lifts all boats, and the entire community of WordPress users benefits in the long run. Projects like the WordPress REST API and Google XML Sitemaps demonstrate how important this feedback loop truly is: both moved WordPress forward and helped it better meet the demands of the modern web.
Spreading the word about WordPress
Education is another crucial avenue through which agencies bolster WordPress. Since we're often at the forefront of informing clients about best practices, security protocols, SEO tactics, and other vital aspects of using WordPress, we can help not only to ensure an enhanced user experience, but to also foster deeper trust in the platform amongst user groups who may be less familiar with WordPress' evolution from a blogging platform to a powerful CMS.
We're keen to disseminate our knowledge as widely as possible, with WordCamps and other WordPress community events providing a platform to share our learnings. Human Made's Director of Agency Operations Petya Raykovska is a familiar face on the speaking circuit, as is our COO Siobhan McKeown. Both took to the stage at WCEU 2023: I recommend checking out Petya's talk on cultural intelligence, and Siobhan's panel discussion on enterprise WordPress delivery.
WordPress agencies provide sponsorship and funding
Many agencies also take on the mantle of sponsoring WordPress-centric events such as WordCamps, meetups, and contributor days. Agencies' financial and logistical support can be instrumental in organising these volunteer-led events that galvanise the community and further the platform's progress.
To this end, we're top-level sponsors of the WordPress Foundation, which helps to ensure free access to WordPress in perpetuity. Our people also have a long history in helping to organise WordCamps and local meetups: WordCamp Organiser and Human Made Sales Director Jon Ang recently revealed what it took to pull off WordCamp Asia 2023 in this post, including how crucial sponsorships are in making conferences accessible, inclusive, and affordable for attendees.
The WordPress community thrives on collaboration and shared growth, and agencies amplify this spirit. By sponsoring community events and meetups, they're not just offering financial support; they're championing the collective wisdom of the community.
Beta testing
Behind the scenes, agencies are often early adopters, frequently testing new versions of WordPress, plugins, or themes in staging environments.
We're proud to be part of the Five for the Future initiative, where organisations commit to contributing 5% of their resources to the WordPress project. We sponsor 44 contributors across 10 teams, equating to around 44 hours spent on the WordPress project on an average week. Last year (2022), we had nine Human Made team members make 126 contributions to WordPress Core.

By testing the waters with new WordPress releases or plugins, agencies are at the forefront, ensuring that the platform remains resilient and user-centric. This proactive approach aids in identifying potential glitches and issues, allowing for refinements before a full-fledged release.
Expanding the WordPress talent pool
Agencies serve as a major reservoir of WordPress talent. Freelancing isn't for everyone, and agencies offer WordPress experts a home to do what they love with the additional security of an employment contract, often supporting people to pursue deeper involvement in WordPress. (Sounds good? We're hiring!)
From developers and designers to content creators, HR, and finance professionals, agencies employ and nurture a wide array of professionals. I find one of the most special things about the WordPress community is the diversity of technical and non-technical people it brings together, and nowhere is this more apparent than the vast array of job titles to be found within agencies!
By investing in the up-skilling of individuals, agencies indirectly contribute to the pool of expertise that constantly refines WordPress, whether from a technical perspective or otherwise.
WordPress hosting & infrastructure
Infrastructure is another area where agencies leave their mark. Some offer bespoke WordPress hosting solutions, such as Human Made brand Altis, or collaborate closely with hosting companies.
Infrastructure is pivotal, and it's not just about having a platform—it's about optimising it. Whether through robust collaborations with hosting partners or by developing their own hosting solutions, agencies help ensure that WordPress is ready to meet the next challenges of the digital age.
Networking & fostering collaboration
Lastly, networking and knowledge-sharing are innate to agency operations. Inter-agency collaborations, knowledge exchange, and the crafting of innovative solutions for clients push the boundaries of what's feasible with WordPress. Many also proactively offer workshops, events, and training sessions, disseminating knowledge and helping to ensure that the broader community remains well-informed and skilled.
We're currently working in partnership with a collective of WordPress agencies and hosts, including Alley, Big Bite, The Code Co, Crowd Favorite, Inpsyde, XWP and 10Up, to survey enterprise WordPress users and produce a report later this year; the State of Enterprise WordPress 2023.
Our intention is to capture a current snapshot of the pros and cons of the platform according to the growing number of global brands using WordPress. As well as focusing on key areas such as budgets, publishing processes, and custom functionality, the report will also highlight why they chose it, how they've extended it, and what improvements they'd like to see over the longer term.
Want to have your say? Take the survey now.
In essence, people are the lifeblood of the WordPress ecosystem, and agencies are great at gathering people together. Their multifaceted involvement, from development and feedback to advocacy and education, shapes the WordPress platform's trajectory, ensuring its continued relevance and prominence in the digital world. Better still, it's something we can all be a part of and benefit from.