Case study
Innovation and growth in open source: HM x Google collaboration
Democratising publishing and building a healthy, flourishing and vibrant web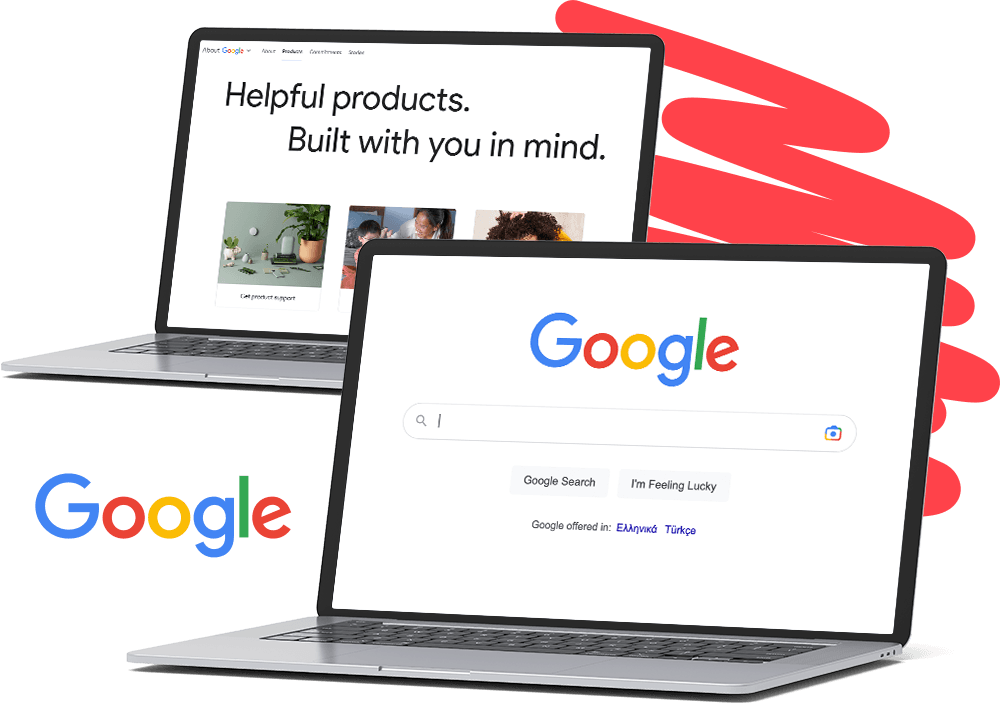 1. Project overview
We don't need to waste much time explaining what Google is here. But a bit of background is useful for this project.
In 2017, Google sponsored WordCamp US showcasing Tide, an initiative to enable quality assessment of plugins and themes in collaboration with XWP.
By early 2018, the partnership between WordPress.org and Google was well established, and Google continued to demonstrate its commitment to investing and contributing 'to the prevalence of a healthy, flourishing and vibrant web', working with open source and SEO communities to ensure adoption of best practices and technologies. This demonstrated their continued interest in transformative digital experiences, and their mission to make it easier for organisations to create and manage these experiences.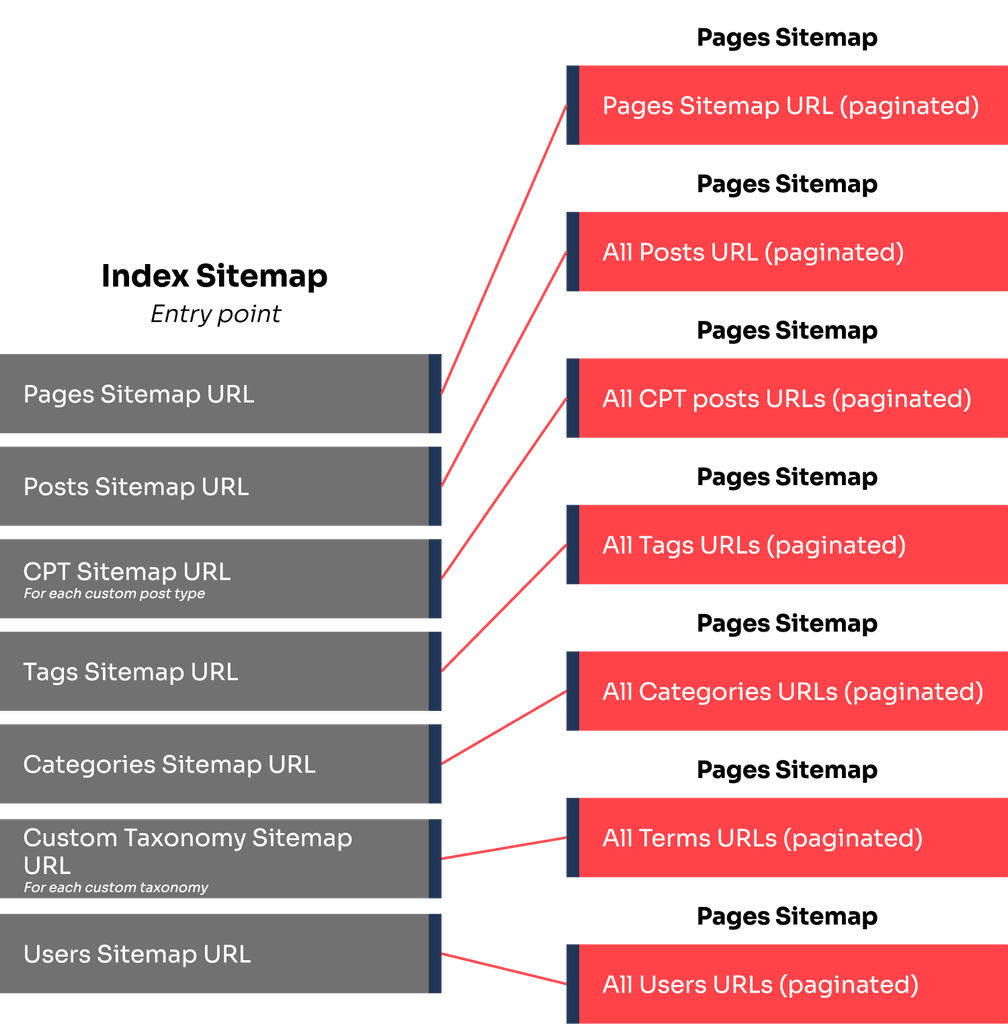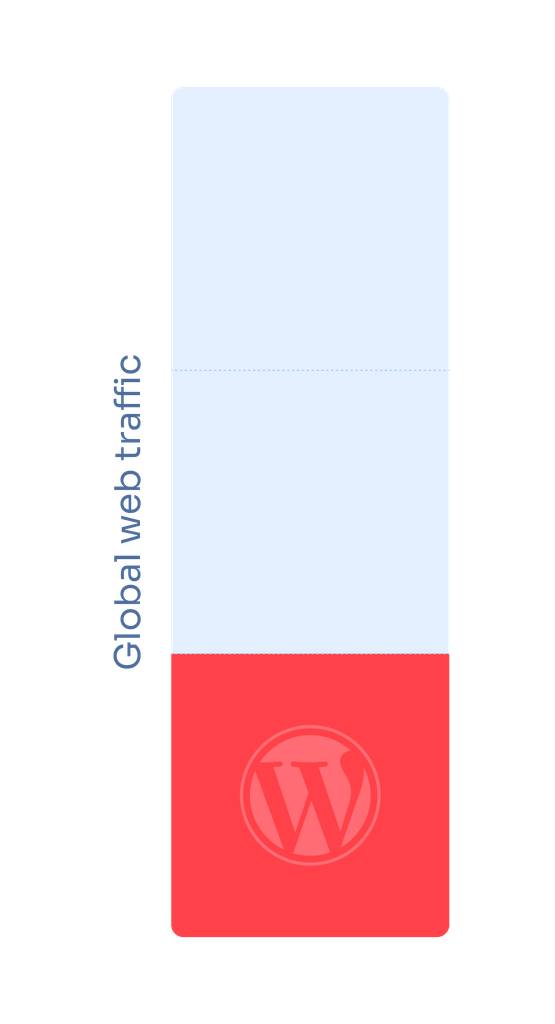 2. Solving an archaic issue faced by a third of the web through open source
By July 2019, a number of WordPress.org contributors including Google and Yoast, announced their latest project, XML Sitemaps Feature Project: a proposal to integrate XML Sitemaps with WordPress Core.
Bringing together individuals from across the open source WordPress community, the project aimed to integrate basic XML Sitemaps in WordPress Core and introduce an XML Sitemaps API to ensure full extensibility of the functionality. Until this was proposed, WordPress Core did not have the appropriate functionality to do this, and sites of all sizes were having to use third-party plugins to achieve the same result.
After getting started on the concept and proposal of the sitemaps feature-plugin with the team at Yoast, Thierry Muller, Technical Program Manager, and Pascal Birchler, Developer Programs Engineer, started discussing this initiative with the Human Made's CGO, Noel Tock, and the Director of Engineering, Ryan McCue, at WordCamp Europe 2020.
Google decided to engage the Human Made team in the development of the project starting in October 2019, and we subsequently involved our core contributors, such as Joe McGill (formerly at Human Made, now at Alley Interactive) to perform the groundwork and research, develop the proof of concept and drive the integration of XML Sitemaps to WordPress Core. Our contributions to this project were widely welcomed by the team at Google, who quoted our extensive expertise of WordPress Core and deep engineering knowledge.
In line with our open-source philosophy, the plugin would be made available in a stable alpha state in the WordPress plugin repository, enabling people to install, test and provide feedback. Project updates were also regularly published on the make.wordpress.org site, which a number of the Human Made contributors co-authored.
We have a history of doing this: in 2016 we co-led the development of the WP REST API, and in 2017 published a white paper with an in-depth report and analysis under a Creative Commons Attribution-ShareAlike 4.0. We re-published this in 2019, with updated case studies on the WordPress REST API in action across a number of client projects.
3. Technical project requirements
The sitemap feature seamlessly exposes public WordPress content including the homepage, author archives, core post types, core taxonomies; as well as any public custom post types and taxonomies. This provides developers fine-grained control over all parts of the sitemap. It adds a new /wp-sitemap.xml endpoint as well as an entry in the /robots.txt file. Sites will benefit from increased search engine exposure without requiring any effort, simply by upgrading and using WordPress.
The sitemap can be tailored to any bespoke use case, as it includes numerous filters to ensure it has a robust and solid base for extension.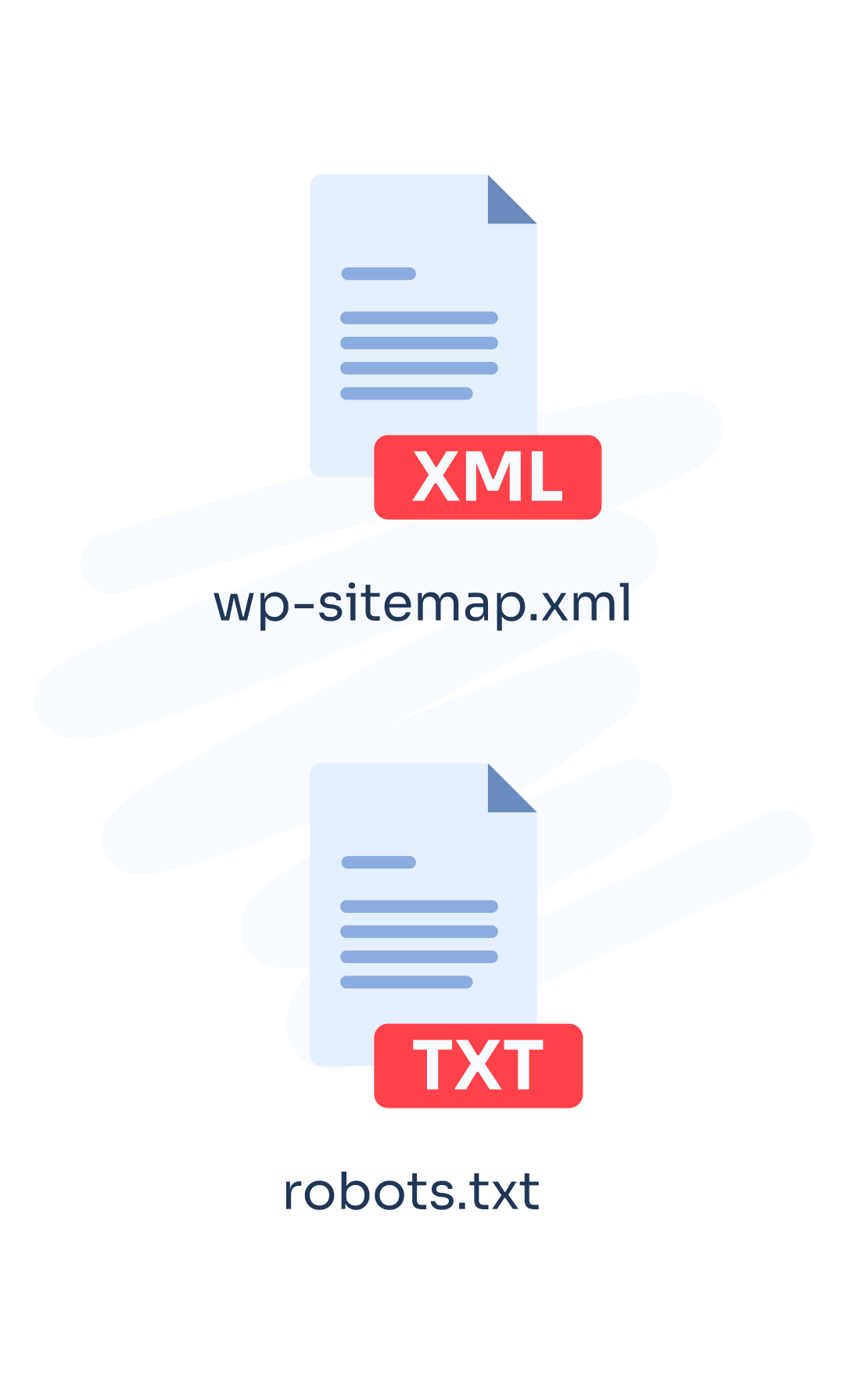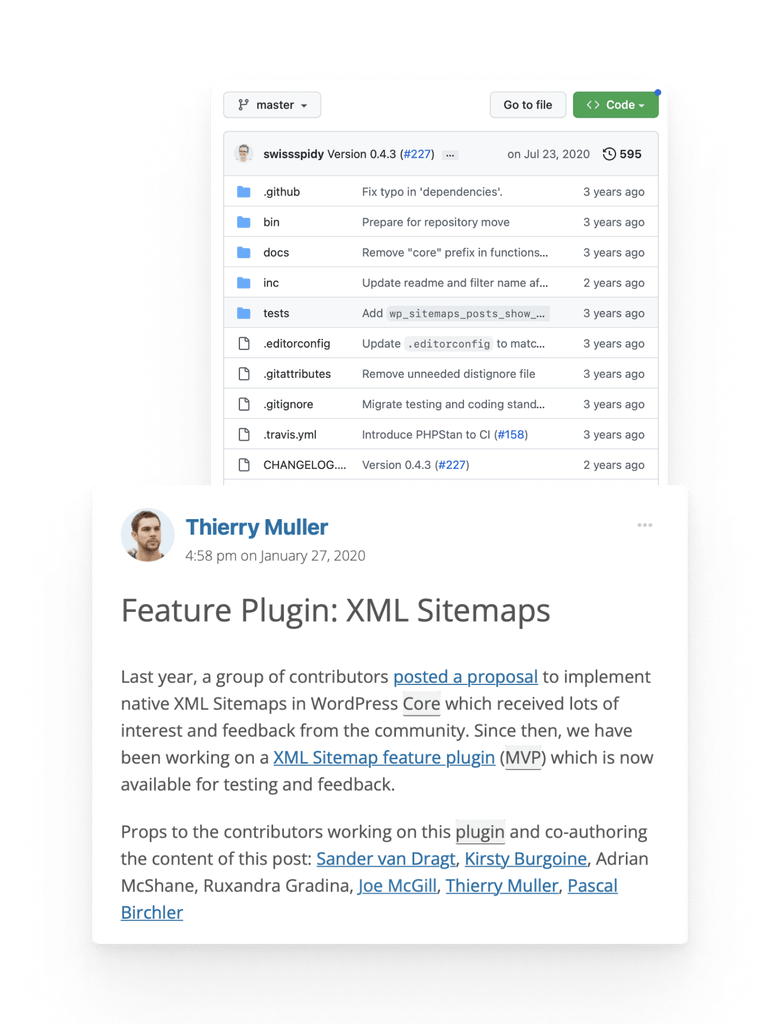 4. Improving site discoverability in WordPress Core
The XML Sitemaps in WordPress project was greeted with enthusiasm, and the universal need to enable WordPress Core to generate XML Sitemaps fully recognised. As an archaic but persistent issue, the proposed solution would impact the search engine discoverability of WordPress websites, making them indexable by providing search engines with a map of the site content.
This kicked off a clear phase 1 for the project, with interest and commitment for continued contributions to progress and elevate the functionality; focusing on proper case studies to make it more widely usable for a variety of business cases. It became a celebrated and welcomed first step in the right direction to instantly increase any WordPress website's discoverability in search engines.
In line with open source standards, XML Sitemaps for WordPress would be released under a General Public License, version 2 with all the work publicly documented and available. And after seven months in development the feature is now available as an open source plugin on GitHub.
The next steps for the project were recently published by Thierry Muller on make.wordpress.org/core, with a proposal to add the extensible XML sitemaps functionality into WordPress Core, and make it widely available to all WordPress.org users. Once this is completed, the functionality will make homepages, posts pages, custom post types and custom taxonomies indexable by default. This feature has been integrated into the updates to WordPress 5.5, and was due to be released in August 2020.
Work with us on your next project
Shoot us an email at sales@humanmade.com or complete the form below.
Want to join the team and help us on our next project?
We're always looking for bright and driven humans to be part of Human Made.