WELCOME TO THE
HUMAN MADE LIBRARY

A frequently updated list of resources, including white papers, documentation, and in-depth reports.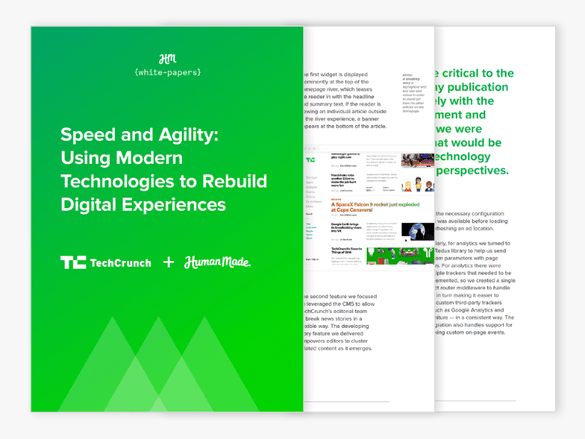 Speed & Agility: Using Modern Technologies to Rebuild Digital Experiences
TechCrunch approached Human Made to collaborate on a redesign project and help them achieve their goals of a better performing, more streamlined CMS.
Download the white paper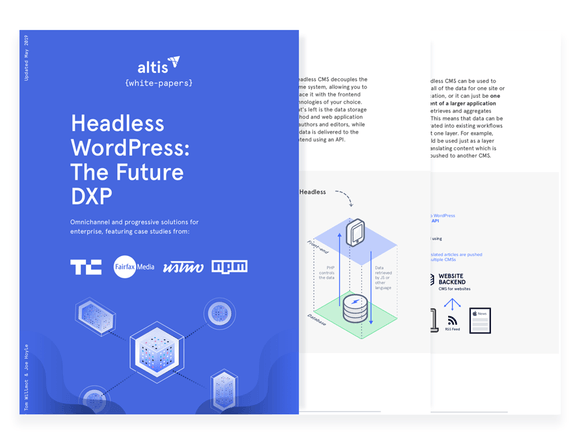 Headless WordPress: The Future DXP 
Omnichannel and progressive solutions for enterprise, featuring case studies from TechCrunch, Fairfax Media, ustwo, and NPM. 
Download the white paper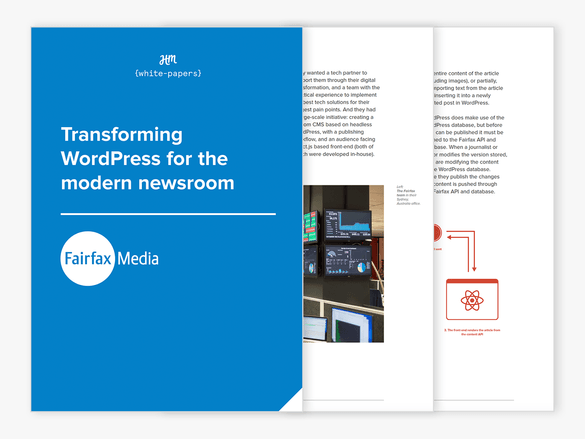 Transforming WordPress for the modern newsroom
Fairfax Media wanted a technology partner to support them through their latest digital evolution.
Download the white paper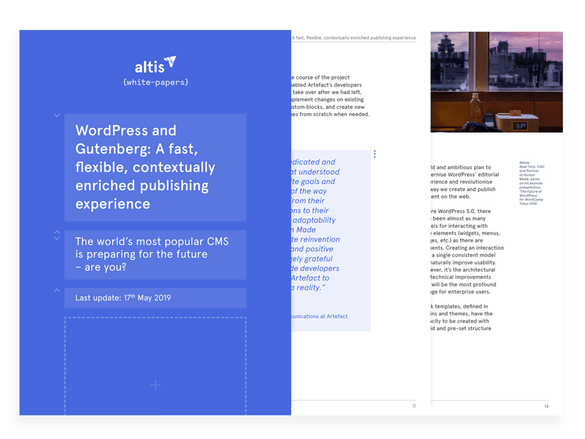 WordPress and Gutenberg: A fast, flexible, contextually enriched publishing experience
An introductory white paper exploring the Gutenberg project.
Download the white paper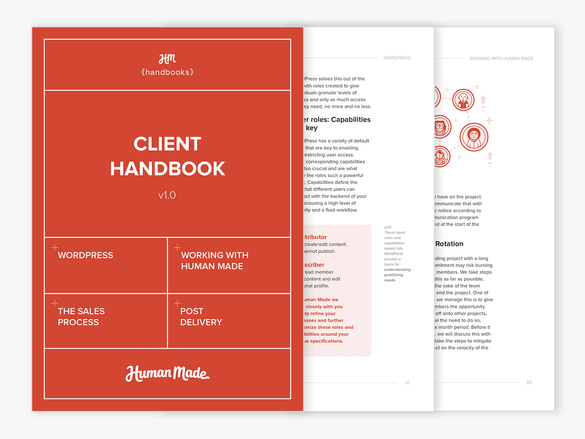 Client Handbook: Building Open Relationships
We've put this handbook together to demonstrate how we work and how we build some of the world's most recognised websites on WordPress. For transparency, we also share our entire sales process; from the first touchpoint to post-delivery.
Download the handbook