WordPress download
How digital publishers must adapt in the era of constant change
Get the bigger picture on where digital media is headed. Understand the implications of the recent rise of AI and explore the strategies being used by the big publishers to dominate this increasingly-digital space.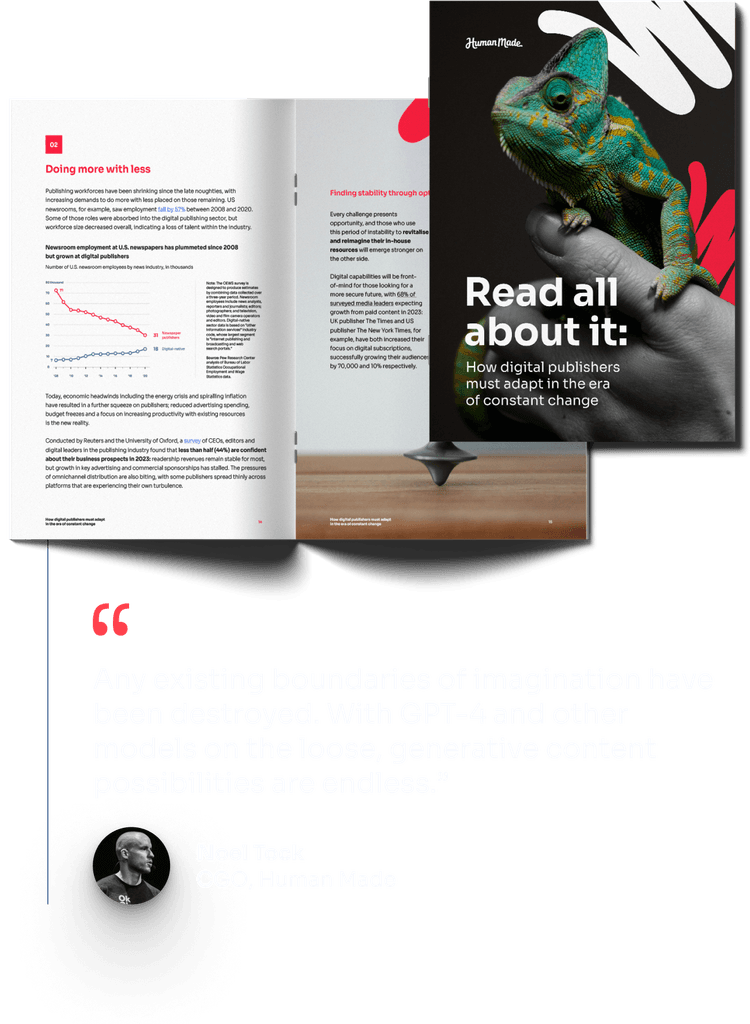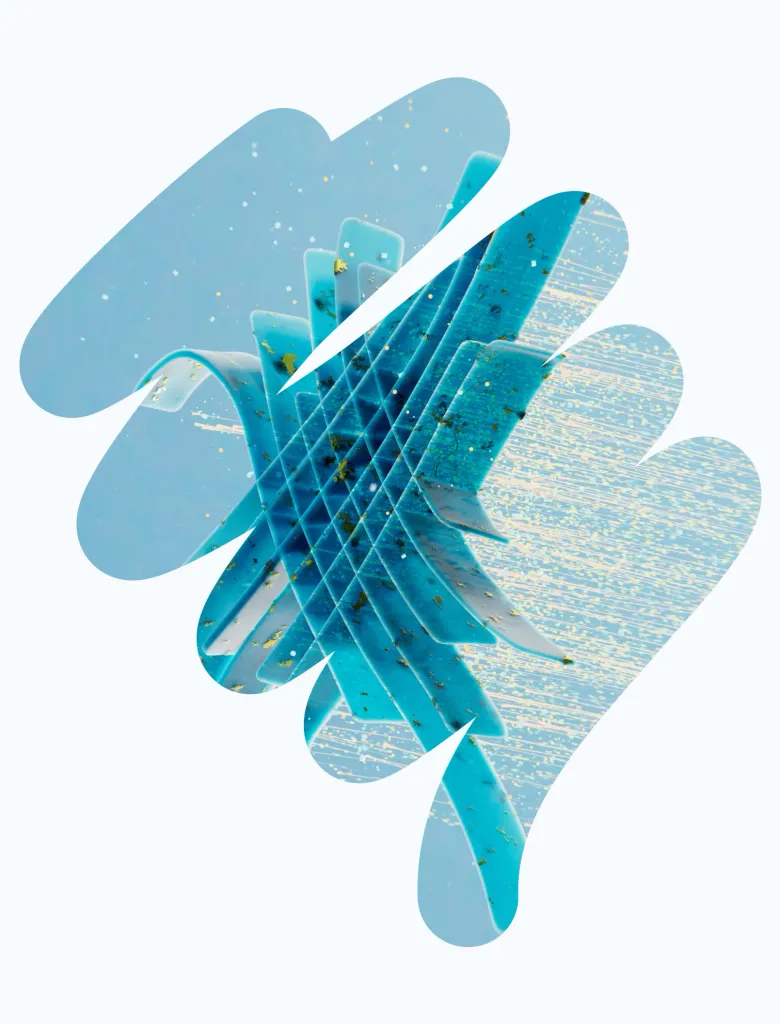 Get ahead or fall behind as the publishing landscape transforms at breakneck pace
The floodgates have been opened on access to practical artifical intelligence. The technology is already being used in the publishing strategies and production lines of leading digital media companies.
This, following the acceleration of digital adoption in the wake of the COVID pandemic, sets the digital media sector on a trajectory nobody could have seen coming.
This report tells you what you need to know to not just keep up, but to get ahead.
Digital is taking over, definitively. Are you ready?
Digital has been the way forward for a long time, but with a huge generational shift taking place, it's getting more difficult to keep fingers on the pulse. In a world where TikTok is replacing Google as the place for people to get answers to their questions, publishers can no longer afford to be out of touch with users.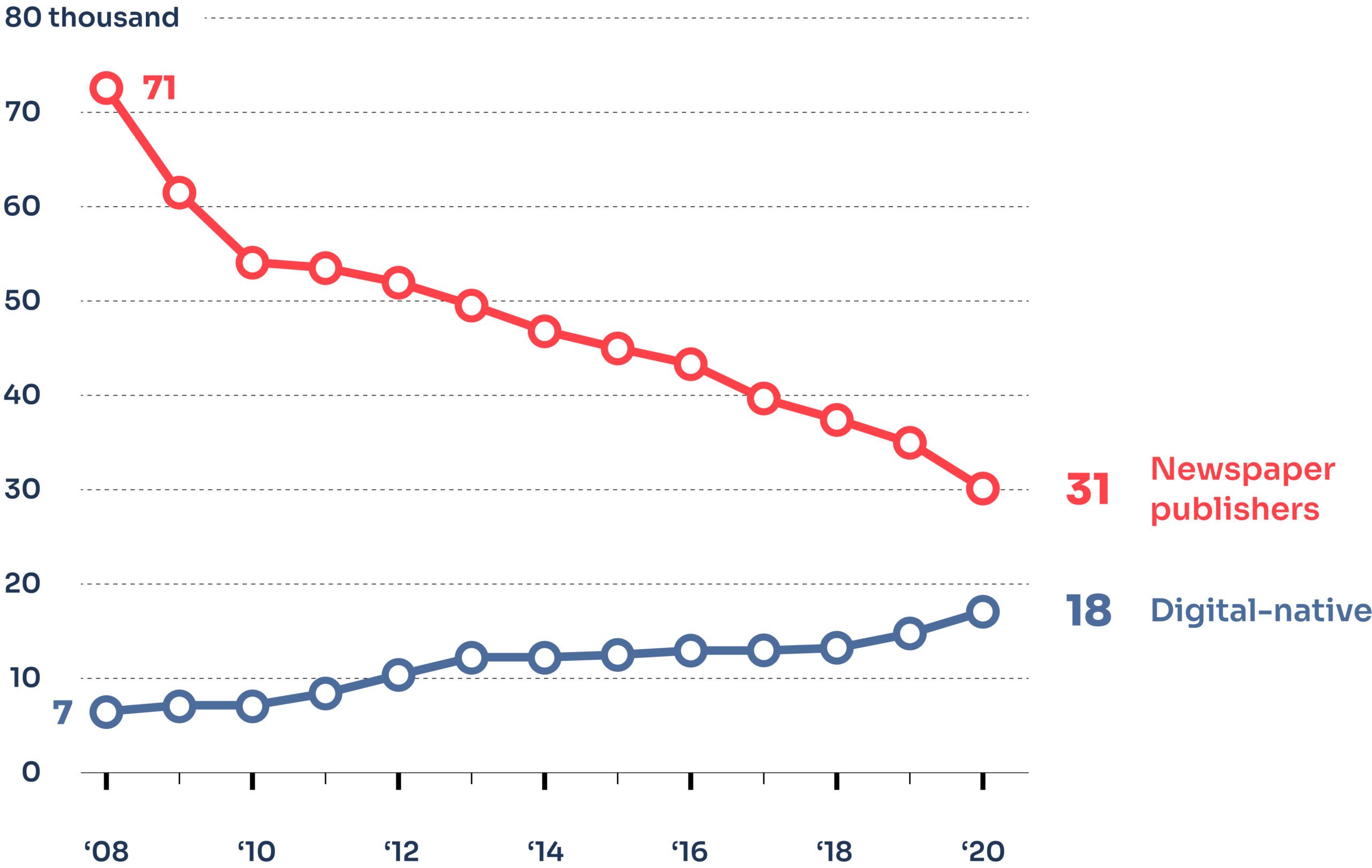 AI is here, and it's now up to each of us to decide how we're going to react.
Media brands and digital publishers are presented with some big decisions, but the teams that successfully navigate these unchartered waters and embrace the tech in the right places stand to win big.
Alex Aspinall
Marketing Director, Human Made