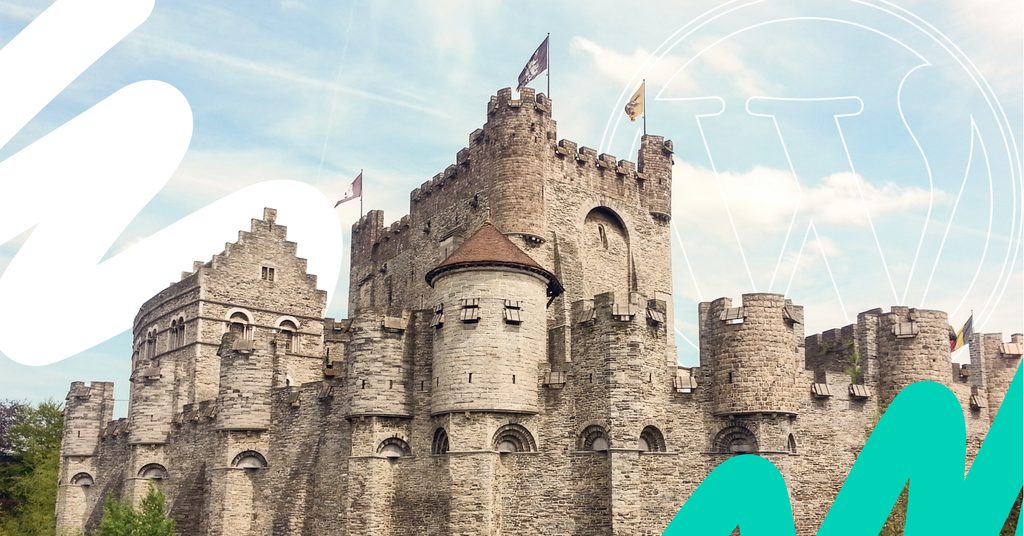 As one of companies' top concerns for their digital infrastructure, there can be no compromises when it comes to website security. As threats become more advanced, so too must the measures organisations take to defend their customer and employee data, as well as their assets and networks. Is WordPress security for enterprise up to the task?
In short, yes it is! One of the key aspects distinguishing WordPress as an ideal enterprise CMS is its inbuilt security measures. WordPress consistently offers regular updates to keep its platform secure from new vulnerabilities and potential threats, and the WordPress Core Security Team is around 50 strong, with a reputation for being proactive and at the very top of their game.
Let's dig in to why WordPress' security is trusted by the likes of the White House, Disney and Siemens.
WordPress security for enterprise
Fortified user management and access controls
A well-secured enterprise CMS should have robust user management and access control mechanisms. WordPress excels in this area, providing comprehensive user management roles and capabilities right out of the box. You have absolute control over who can access what, ensuring that your sensitive enterprise data remains confidential.
Furthermore, WordPress supports two-factor authentication, adding an extra layer of security to your enterprise website. This feature means that even if a password falls into the wrong hands, your site remains protected.
Secure connections through HTTPS
When it comes to protecting data in transit, WordPress encourages the use of HTTPS. This protocol ensures all data transferred between your enterprise WordPress site and the user is encrypted, keeping your sensitive information out of the hands of malicious actors.
WordPress security plugins
WordPress has a plethora of security plugins available to augment the security of your enterprise site. Plugins like Wordfence, iThemes Security, and Sucuri Security offer features such as firewall protection, malware scanning, and real-time threat defence, which help to protect your website from common security threats.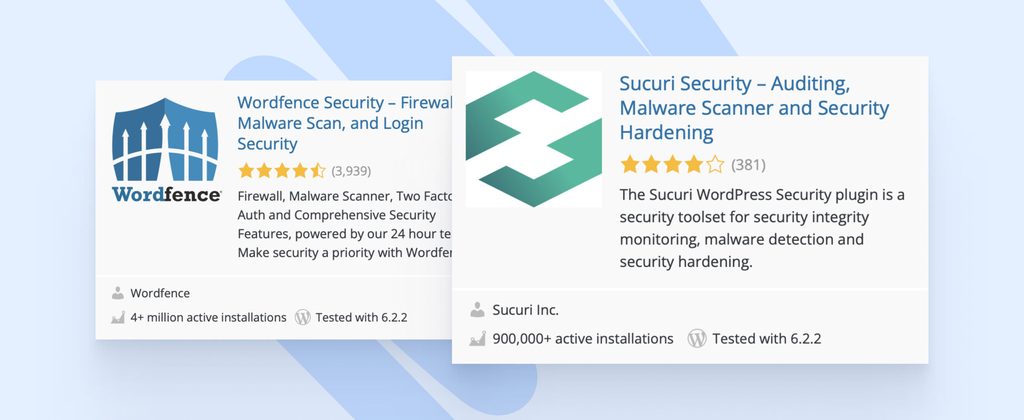 Bonus: secure WordPress hosting solutions for enterprises
Dedicated WordPress hosting can offer an additional layer of protection to your enterprise CMS, making it an ideal solution from a security perspective.
There are a few reasons why it's a great idea to choose a tailored solution such as Altis Cloud, not least of which is that it can handle all the technical aspects of WordPress for you. This includes security, performance, updates, daily backups, uptime, and scalability. This frees enterprise teams to do what they do best, while your host ensures your website remains secure and up-to-date.
Advanced security protections
State-of-the-art security measures to keep your enterprise WordPress site safe can include real-time security threat detection, 24/7 monitoring and DDoS protection, to name a few. All of these features work together to form a strong line of defence against any potential cyber-attacks or security threats.
SSL certificates
Your host should also offer Secure Sockets Layer (SSL) certificates. They encrypt the connection between your users and your site, ensuring the privacy of the data transmitted. Altis Cloud, for example, includes SSL certificates in their hosting package, offering you the assurance that your site's connection is secure.
Clean data backups
Regular automated backups of your site can also provide peace-of-mind in case the worst should happen. In case of any unexpected events, such as a security breach or data loss, you can easily restore your site to a previous version as your data will always be safe and recoverable.
Enterprise WordPress security support when you need it
Finally, one of the most valuable elements of security support your host can offer is by being on hand to help you tackle any security concerns.
Provided there are WordPress experts within your host's organisation, their security team should be able to guide you in implementing the best security practices and keeping your enterprise site safe from cyber threats. After all, Verizon's 2022 Data Breaches Investigations Report showed that 74% of data breaches were related to human error! 

With its built-in security features, WordPress for enterprise offers robust and secure solutions for large-scale organisations. The platform consistently focuses on providing a secure enterprise CMS experience, from regular updates and strong user access controls to the support of secure connections and security plugins.
Furthermore, the peace of mind that comes with knowing your enterprise WordPress site is secure, backed up, and monitored 24/7, is invaluable. That's the power of a secure enterprise CMS combined with robust, secure hosting – a winning combination for enterprise organisations.
Ready to improve your enterprise's website security? Chat to us about migrating to WordPress.