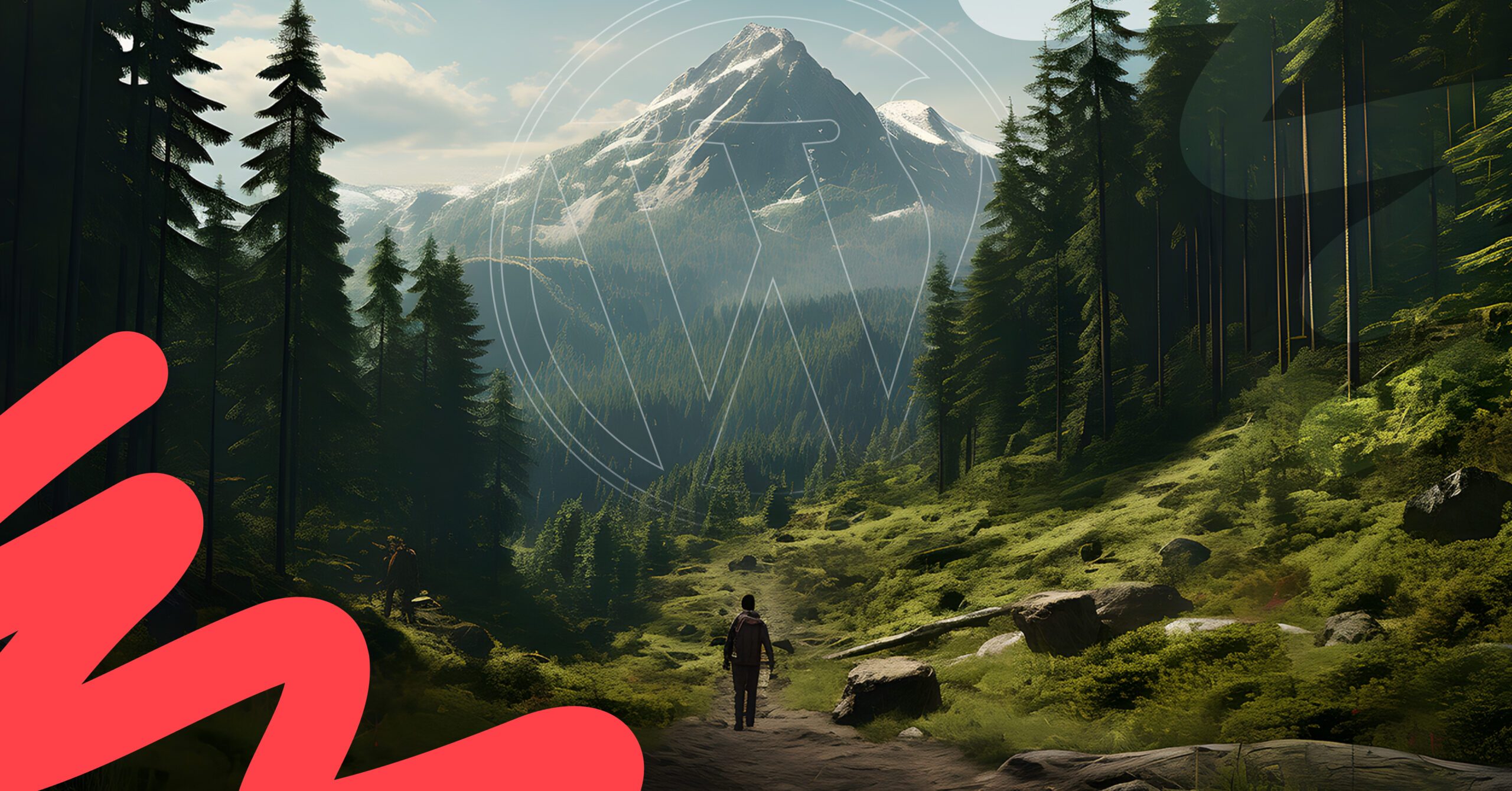 Why should enterprise organisations partner with an agency for their WordPress site? Since one of WordPress' core strengths is its user-friendliness, and most web developers and engineers will have some familiarity with the open source platform, it's a reasonable question to ask.
The short answer is that the expertise of an agency partner can elevate an enterprise's online strategy to new heights. In a highly competitive global market, enterprise organisations are constantly seeking ways to stand out, optimise their online presence, and provide unparalleled user experiences: a specialist WordPress agency partner can help them achieve exactly that.
Tailored solutions for complex needs
Enterprise organisations tend to have unique and sophisticated requirements for their digital platforms. An expert agency, with its diverse work portfolio and experience, can provide tailored solutions that fit these intricate needs.
It's also particularly important for complex or multi-layered platforms to focus on user experience: a Forrester Research study highlighted that well-designed user interfaces can increase a website's conversion rate by up to 200%, and a better UX design could yield conversion rates up to 400%. WordPress agencies worth their salt will have tried-and-tested UX and UI approaches that can help you maximise conversions and ROI.
Access to an (organised) pool of experts
WordPress agencies typically house a team of specialists, but they'll also have access to trusted partners, freelancers and consultants from across the whole spectrum of digital expertise, from UX designers to SEO experts. Partnering with an agency means tapping into this reservoir of verified skills and knowledge without having to vet every supplier individually.
Let's be real – designing or redesigning an enterprise-scale digital platform is a significant undertaking. Having a single point of contact for managing this type of project saves significant time and resources for busy teams who're likely juggling several initiatives at once. Your WordPress agency partner can relive much of the project management burden to allow internal teams to focus on what they do best.
Stay ahead of the curve with an enterprise WordPress agency
The digital world is ever-evolving. Agencies, with their finger on the pulse of the latest trends and technologies, can ensure that your enterprise organisation's WordPress site is always ahead of the curve.
Many of the world's top WordPress agencies (*ahem*) are also involved in developing and maintaining the WordPress Core project, which means they're aware of and advocating for enterprise needs and use cases with every update and new release hitting the web. By extension, these WordPress agencies also contain the very best WordPress development talent around; who else would you want developing your enterprise site but the people who built the system powering it?

Long-term cost-effectiveness
Whilst there is of course an upfront cost associated with hiring an agency, the long-term benefits, from optimised workflows to increased user engagement, often result in significant ROI.
A study by Deloitte found that 59% of businesses that outsourced their web development cited cost-cutting as the primary reason. The same study found that over three in four (81%) executives use third-party vendors to support their cyber-security: when considering the huge costs and potential reputational damage associated with cyber-security incidents, averaging $4.45 million per incident, it's clear that proactive investment in building a secure, robust platform is worth it.
Seamless integration with other systems
Enterprise organisations often use a myriad of systems, from CRMs to marketing automation tools, e-commerce platforms, and even internal communication tools.
Agencies are well-versed in handling myriad integrations, and their experience can help you to navigate challenges and problem-solve, while at the same time ensuring that the WordPress site seamlessly integrates with these systems, providing a unified digital ecosystem.
This seamless integration not only streamlines operations, but also enhances data consistency, reduces manual data entry, and minimises the risk of errors. It also facilitates real-time data sharing, ensuring that all platforms have access to the most up-to-date information, leading to better decision-making. Furthermore, a well-integrated system can improve user experience, as customers can transition smoothly between different platforms, whether it's moving from reading a blog post to making a purchase or signing up for a newsletter.
Proactive maintenance and support
Digital platforms require regular maintenance to ensure optimal performance. Agencies not only provide initial development but also offer ongoing support, ensuring the WordPress site is always performing at its best.
Partnering with an agency ensures regular security audits, updates, and best practices to keep the site secure, and agencies' familiarity with requirements and ability to automate where appropriate can save you time thanks to a more efficient approach.
While security is essential, enterprises should also have one eye on user experience. UX can make or break a business's digital reputation, so it's vital that platforms offer a seamless and glitch-free experience to all end-users, particularly when a recent survey shows that one in two users will abandon a site that takes longer than six seconds to load. Regular maintenance and updates ensure that any bugs or issues that could hinder this experience are promptly addressed.
Benefit from a fresh perspective with an enterprise WordPress agency partner
Sometimes, an external perspective can provide fresh insights and innovative solutions that an in-house team might overlook. An agency partner, with its diverse clientele and varied project experiences, brings a wealth of knowledge from different industries and sectors.
This breadth of experience can lead to out-of-the-box thinking, introducing novel ideas and strategies that might not have been previously considered. Take Agile working, for example: McKinsey & Company found that Agile practices, often employed by agencies, can result in a 40% reduction in time to market. The benefit of distance means an external agency can challenge existing assumptions and status quo, pushing an organisation to rethink and refine its digital strategy.
They can also identify potential pitfalls or challenges that might not be immediately apparent to those deeply embedded in the project. Additionally, agencies often have access to the latest tools, technologies, and best practices, ensuring that the solutions they propose are not only innovative but also aligned with current industry standards. Partnering with an enterprise WordPress agency can infuse a project with creativity, expertise, and a forward-thinking approach, ensuring a dynamic and effective digital presence.
Partnering with an agency to create and maintain a WordPress site is not just about development; it's about crafting a digital strategy that resonates, engages, and delivers. Enterprise organisations aiming for digital excellence should undoubtedly consider a collaborative approach.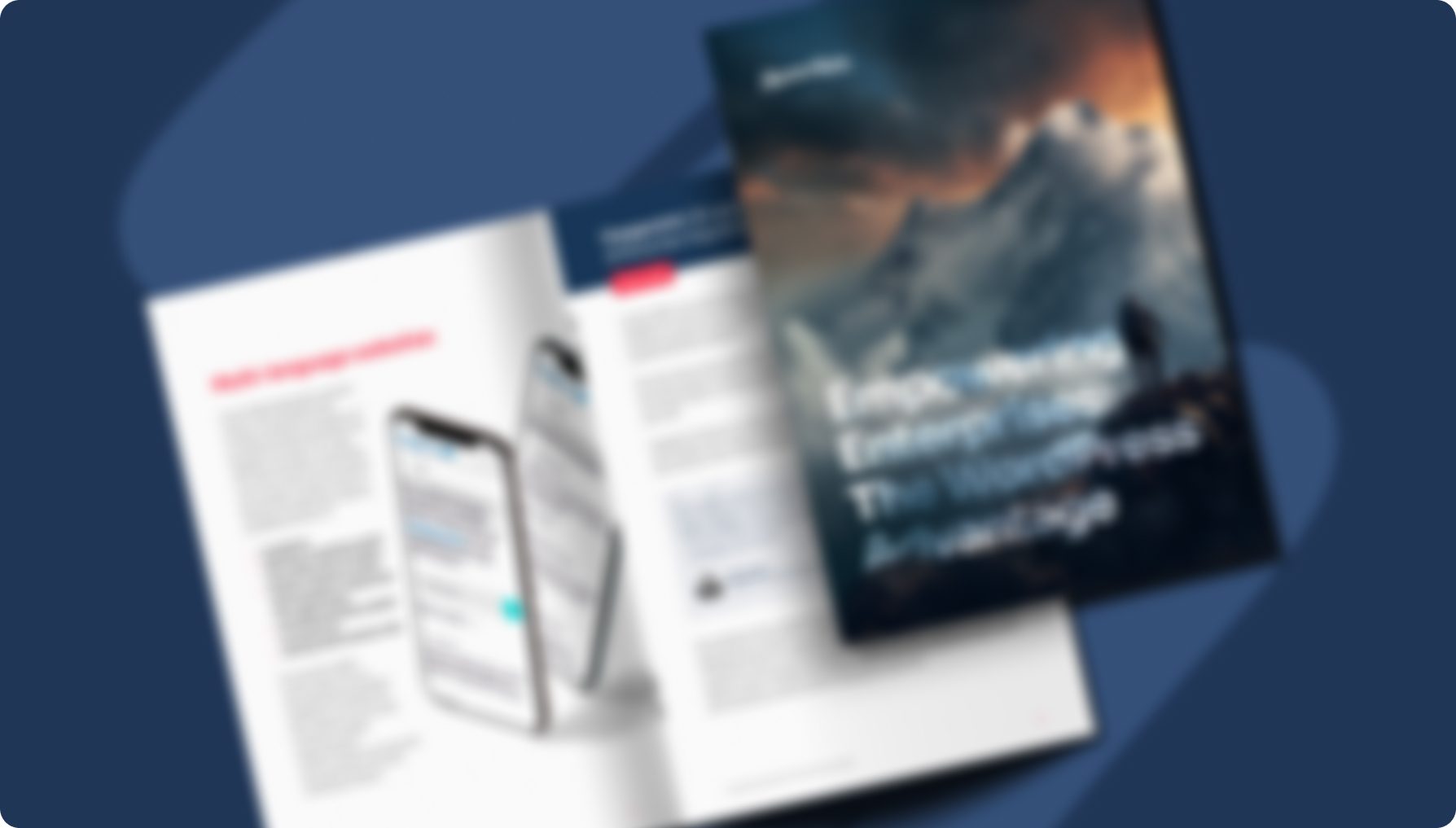 Empowering Enterprises: The WordPress Advantage
Why do so many household-name companies turn to WordPress to build their websites? Discover the reasons behind the enduring success of the world's most popular CMS and see inside some of the real-world projects that have drawn on its strengths.