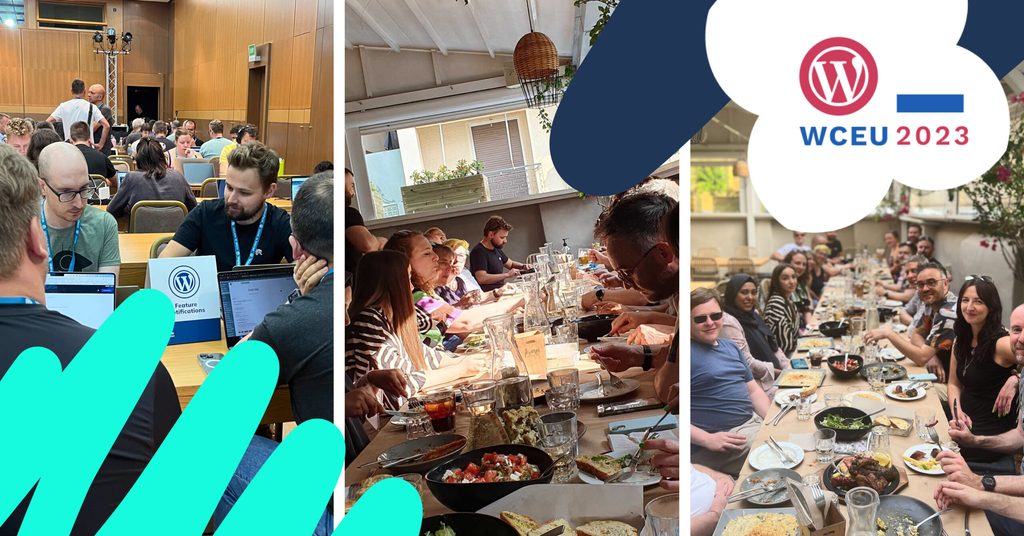 WordCamps are the events of the WordPress calendar: they're our community's chance to come together, share knowledge, pose tough questions, and hopefully tighten some erstwhile virtual bonds. After all, people are what power the WordPress wheelhouse!
After missing last year's WordCamp Europe, I was particularly keen to have as many Humans in attendance as we could muster – I'm a strong believer in the weight of connections formed in hallways and post-conference socials, and the diversity of people attending WordCamps always makes for some unforeseen introductions!
Enterprise gap meetup
One of my personal highlights came before WCEU had even begun: the WordPress enterprise gap meetup we hosted the day before WECU kicked off.
Human Made and four other WordPress agencies – Inpsyde, XWP, The Code Co and Crowd Favorite – came together to organise this event dedicated to working collaboratively as an industry to close the gap between WordPress as a platform and ecosystem, and the needs of its enterprise customers.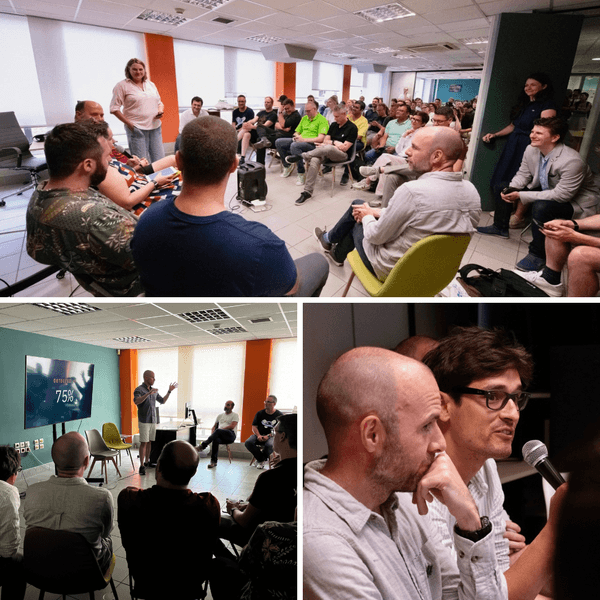 In the WordPress world, no brand is an island, and I think it's becoming increasingly important for us as enterprise service providers to be in lockstep and fully aligned on our goals for communicating WordPress' true value to large organisations.
As well as helping us all to better service our clients and deliver outstanding projects on their behalf, through the presentations, panels and after-event networking, I felt we all came a little bit closer to understanding how best we can realise WordPress' potential in this space.
As the meetup drew to a close, we also took the opportunity to announce the Enterprise WordPress Agency Alliance – more details coming soon on this exciting initiative!
WordCamp Europe 2023
Arguably one of the most fulfilling days of any WordCamp, this year we had several Humans lend their skills to the WordPress project at Contributor Day.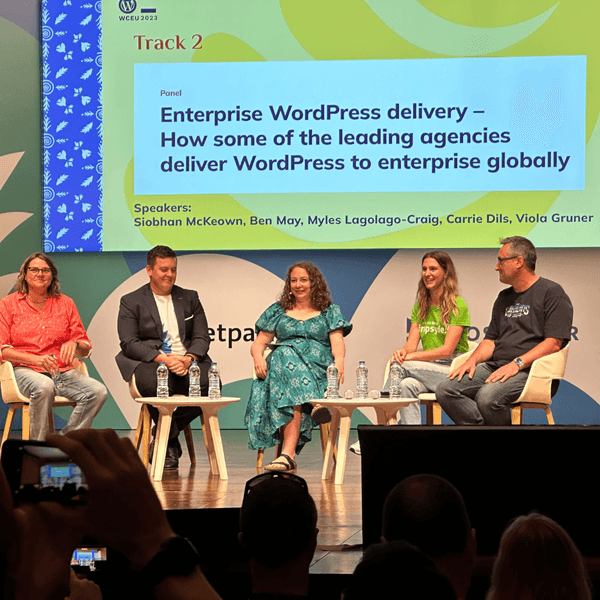 Without people taking the time to volunteer their time, expertise and insight, the whole WordPress community would suffer, so a massive thank you to all who attended, and indeed those who contribute all year round.
Our COO Siobhan McKeown hosted a panel alongside Ben May, Myles Lagolago-Craig, Carrie Dils and Viola Gruner on 'Enterprise WordPress delivery – How some of the leading agencies deliver WordPress to enterprise globally', and she also MC'd the main stage on Saturday, including introducing Matt Mullenweg's keynote address.
Our Director of Agency Operations Petya Raykovska also presented a talk on 'Leading with cultural intelligence – strategies for breaking the invisible boundaries of global business'. They both knocked it out of the park – proud moments for the Human Made crew!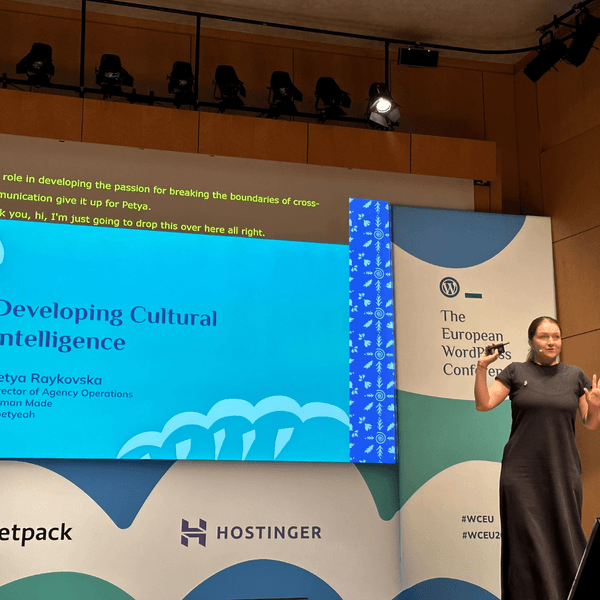 The Human Made Big Bite party
No WordCamp would be complete without the storied afterparties! We co-hosted our own party along with fellow WordPress agency Big Bite at the gorgeous Skyfall rooftop bar in Athens with awesome views of the Acropolis, which proved to be a very popular photo background throughout the trip.
We invited around a hundred of our friends and colleagues from the WordPress community but we were overwhelmed with requests to attend – unfortunately capacity issues mean some folks missed out, but there's always next year!
Some of our Humans also attended the ever-popular Pride party hosted by our friends at Yoast, Yith, Bluehost, and Codeable, as well as various others taking place around the city.
While it's great to meet others from the WordPress community at the WordCamp event itself, I always feel that extra-strong bonds and relationships are formed when we're all relaxed and in a less formal setting – we're at our best when we're getting to know one another and having fun at the same time.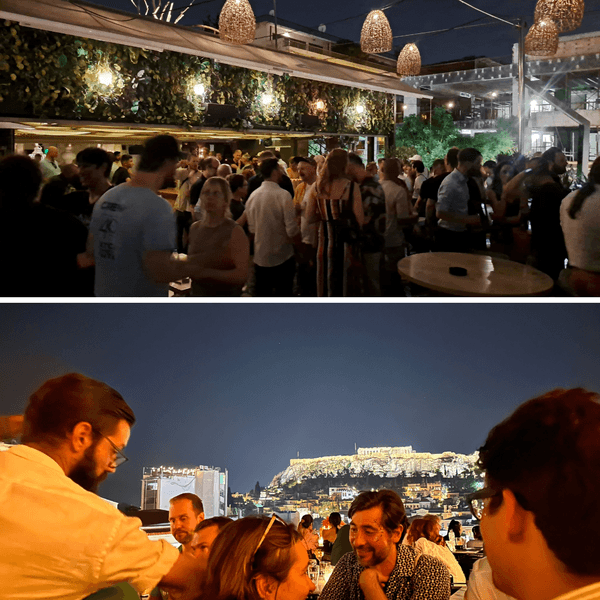 The Humans
It'd be remiss of me not to dedicate some space to our wonderful Human Made team.
As a fully remote company, we have to pay special attention to ensuring that everyone feels the same sense of belonging and ownership towards our values and company as those who've been there since the beginning; this is particularly important for the newer members of our team, and I'm always cognisant of the importance of bringing non-WordPress and non-technical folks into the fold as smoothly as possible.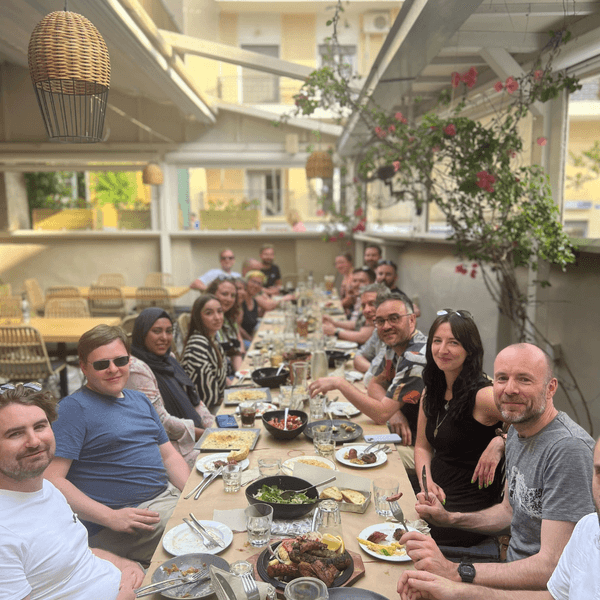 WordCamps are the perfect opportunity for team building and hammering home the message that WordPress isn't just for technical types – there really is something for everyone, and every year I'm impressed and humbled by just how welcoming the wider community is to first-timers. Indeed, a couple of our WordCamp newbies have already been asking when the next one is!
Having missed last year's WCEU, this really was a special one for Human Made, and I left uplifted and inspired by the optimism, and positive momentum of the WordPress project and wider community. It's humming!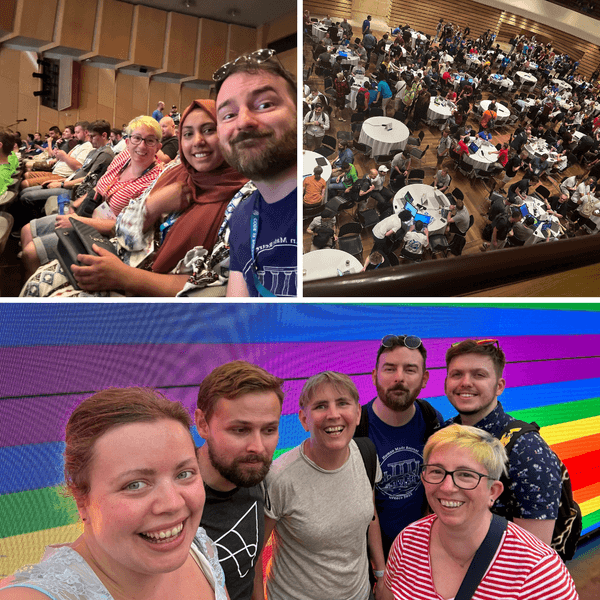 See you next year in Turin, WordCampers!