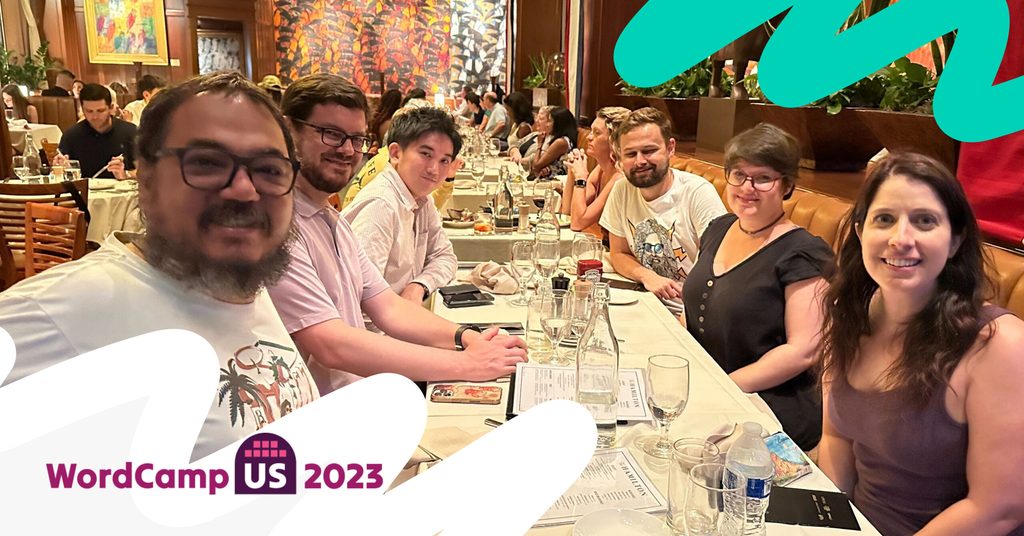 It's that time of year again – our Humans are on their way to Maryland for WCUS 2023! 🇺🇸 Kicking off August 24th – 26th in National Harbor, this year's WordCamp US will be one to remember.
WordPress Community Summit
To start the trip off, we'll be attending the WordPress Community Summit! Kicking off on August 22nd, 2023, this year's Community Summit is at the Gaylord National Resort & Convention Center in National Harbor, Maryland.
What is the Community Summit?
The Community Summit is a close-knit, face-to-face meeting involving contributors from all over the WordPress open source project. This gathering offers a dedicated time for discussing matters across various aspects of the project, with the ultimate goal of advancing and enhancing the project in whatever ways possible.
Discussions at the Community Summit will focus on themes aimed at bolstering the entire WordPress open source project or furthering the work of contributor teams. These subjects will particularly gain from committed, face-to-face, inter-team dialogue.
Who'll be at the Community Summit?
Summit attendance has always been by invitation-only, in order to keep the discussion groups small enough that everyone present can interact and participate.
We've got a few Humans in attendance this year – do say hello if you see any HM logos!
Who'll be at WCUS?
We've got a whole host of Humans attending this year's WCUS – and they're always keen for a chat with fellow WordPress lovers!
Will we be seeing you there? Get in touch or contact our Humans directly if you'd like to arrange a chat.