Fairfax Media
We joined Fairfax Media for a newsroom transformation, improving editorial workflows and publishing processes for Australia's leading media company. Download our white paper to read the full story.

The Fairfax Media journey
Fairfax Media is one of the largest and most influential media companies in Australia and New Zealand. Their portfolio includes The Australian Financial Review, The Sydney Morning Herald, The Age, Brisbane Times and The Dominion Post.
In 2017, we joined Fairfax Media as technology partners on a huge project which would see us rebuild their entire platform; creating a custom CMS based on headless WordPress, with an improved publishing workflow, and an audience facing React.js based front-end (both of which were developed in-house).
This latest white paper details the story of the project, and the journey through some of Fairfax's biggest publishing pain points. Read about our approaches to the project, and the technologies we used to help us achieve the final result. 
What to expect: Project Overview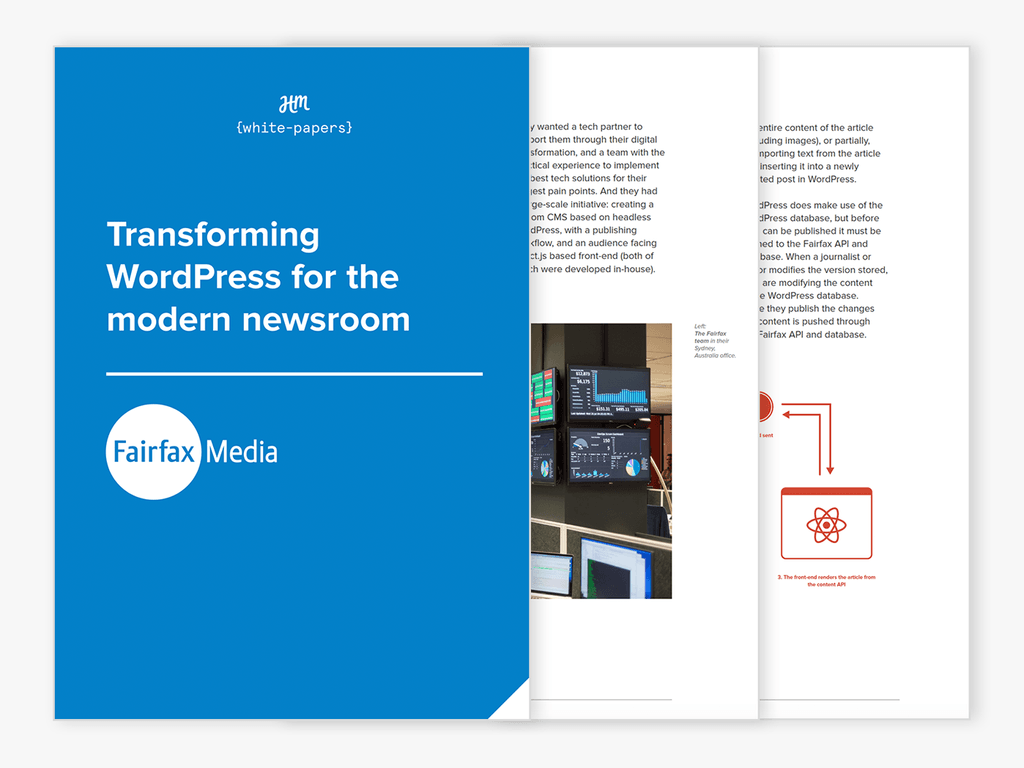 Using WordPress to interact with other databases, APIs and integrations
Using saved searches and programmatic image cropping to assist journalists in their workflows
Implementing a rigorous editorial process with steps tailored to Fairfax's media and legal requirements  
Developing a new publishing process for the modern age 
---
Download the white paper
---
Read Peter Wilson's post about rebuilding the WordPress edit screen for Fairfax Media.