For Human Made and our clients, 2020 has been a year marked by adaptation. With the world changing quickly and drastically around us we've had to adjust our own plans, and continue to support our clients and customers whilst they did the same. It's been a year that's tested us as people, a company, and as a business. It's also been a year that has reinforced our resilience as a distributed company, the stability of our core platform, Altis; and our focus on meaningfully impacting our clients and colleagues through the care and dedication each person brings to their work.
2020 rapidly accelerated the transition to digital and further highlighted the central role technology has in our lives as we turned to it to sustain friendships, educate our children, and much more. We relied on technology more than ever to sustain society, culture, politics, commerce, entertainment, and more, reenforcing the high-bar we must all aim for in the tools and technologies we're building; this work matters deeply.
Driving digital transformation with Altis
2020 marked Altis's first year since launch and we've been really proud to welcome some incredible customers including Snopes and RedBull. We have a long history of supporting our clients to achieve their ambitious goals and this past year it was particularly gratifying to know we were powering our customers' digital offerings at a time their users needed them most.

We had a blockbuster year of Altis releases too, including launching Experience Blocks which bring native personalisation to WordPress for the first time ever.
Our Director of Product Ryan McCue delved into this topic in more detail earlier this week.
We saw significant core platform growth this year, serving 27 billion page requests in 2020 across all customers, with specific spikes up to 200 million requests per hour as we powered clients through key launches and news cycles, and protected them from large, coordinated Distributed Denial of Service attacks.

2020 also saw the launch of our Altis partnership program. We welcomed 18 new partners over the course of the year, across a broad range of capabilities ranging from agencies handling delivery to specialised technology partners. We couldn't have achieved our success this past year without our fantastic partners.

Remote first resilience
As the reach and impact of the COVID-19 pandemic started to become clear we found our globally distributed team and remote-first structure & culture to be valuable strengths. We had first hand experience from our team as things started to unfold in Asia and as a result were able to react quickly and early; adjusting travel policies, cancelling conference attendance, and contingency planning for the economic impact, the health & wellness of staff, as well as impacts on our clients and our ability to continue supporting them.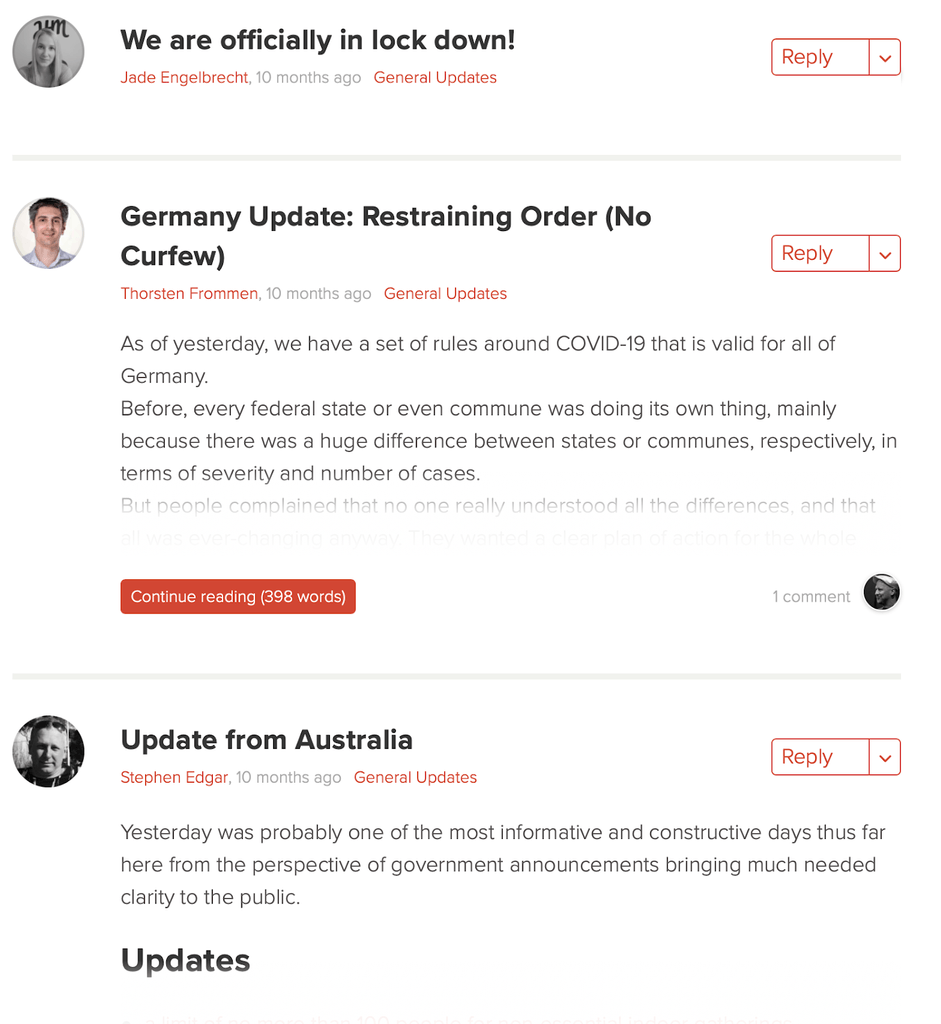 As the world started shifting to working from home we were able to reassure our clients that we were already well adapted; as everything was changing around them we were able to give them confidence that our platform, teams, and projects would continue uninterrupted and that we were there to help them as they adapted themselves.
Community, culture, and work in a world where we can't meet up
Every year the whole of Human Made comes together in one place for the Human Made Retreat, a week where we workshop and discuss, make plans for the future, and spend lots of high-quality time in each others company, forging the bonds that sustain our cross-functional and collaborative work through the rest of the year.
Missing out on this in-person connection in 2020 was a huge loss and it's not something we've been able to fully replace. Nevertheless, constraints can drive innovation and force focus, and these challenges have also provided opportunities to push our learnings of distributed culture and work even further.
Here are some of the things we tried this year:
We created a Slack channel and internal blog for #COVID-19 so that there was a safe space to discuss fears, talk through what was happening, and share how people, their families, and teams were adapting. It also allowed people to choose when and how to participate, meaning that anyone could step out of the channel temporarily when they needed space from the constant deluge of COVID-19 related information.
We created 3 daily coffee break slots with open Zoom calls where people could jump on and talk, play games, and share news.
We ran a virtual retreat with events spread across 7 weeks. We spaced things out as everyone is already spending so much time on Zoom. Activities included work focused sessions like workshops, discussions, and presentations as well as social activities like regular games of Among Us and Pictionary, and longer events like an online role playing game, and a virtual scavenger hunt.
We held Town Halls with the whole company, where leadership talked openly and transparently about what we were seeing as the situation unfolded and what the possible impacts and courses of action might be.
We got lots more practice pitching and running discovery workshops remotely, 2 things we would often meet with clients in-person for previously.
We ran contingency planning across all roles and projects to ensure we had backup plans in-place should anyone fell ill or need to care for a loved one.
In addition to meeting up as a team, we'd also typically spend a lot of time meeting up with our WordPress and digital technology platform communities, whether that's through WordCamps, local meetups, or industry friends. It's been amazing to see event and community organisers adapting to a world where we can't meetup and there've been some great online events this year including WCEU this past June.
Looking forward to 2021
We have a big year ahead of us at Human Made.
We plan to ship 4 new major releases of Altis, and are excited to continue to empower existing and new customers to build ambitious digital experiences with supercharged WordPress. We'd love to give you a demo of Altis and talk about how we can help you take your WordPress to the next level by unlocking features like Personalisation and Native Analytics.
We're hiring across multiple roles and regions and would love to hear from you! Keep checking back too as we expect to continue to grow our global team through the coming year.
We're also expanding our agency and technology partner network and would love to talk to you about how you could empower your clients & customers to do more with Altis. Please fill out this form if you're interested and our Partnerships team will be in touch.
Perhaps we might even be able to see each other in-person, at least in small groups, later in the year.?