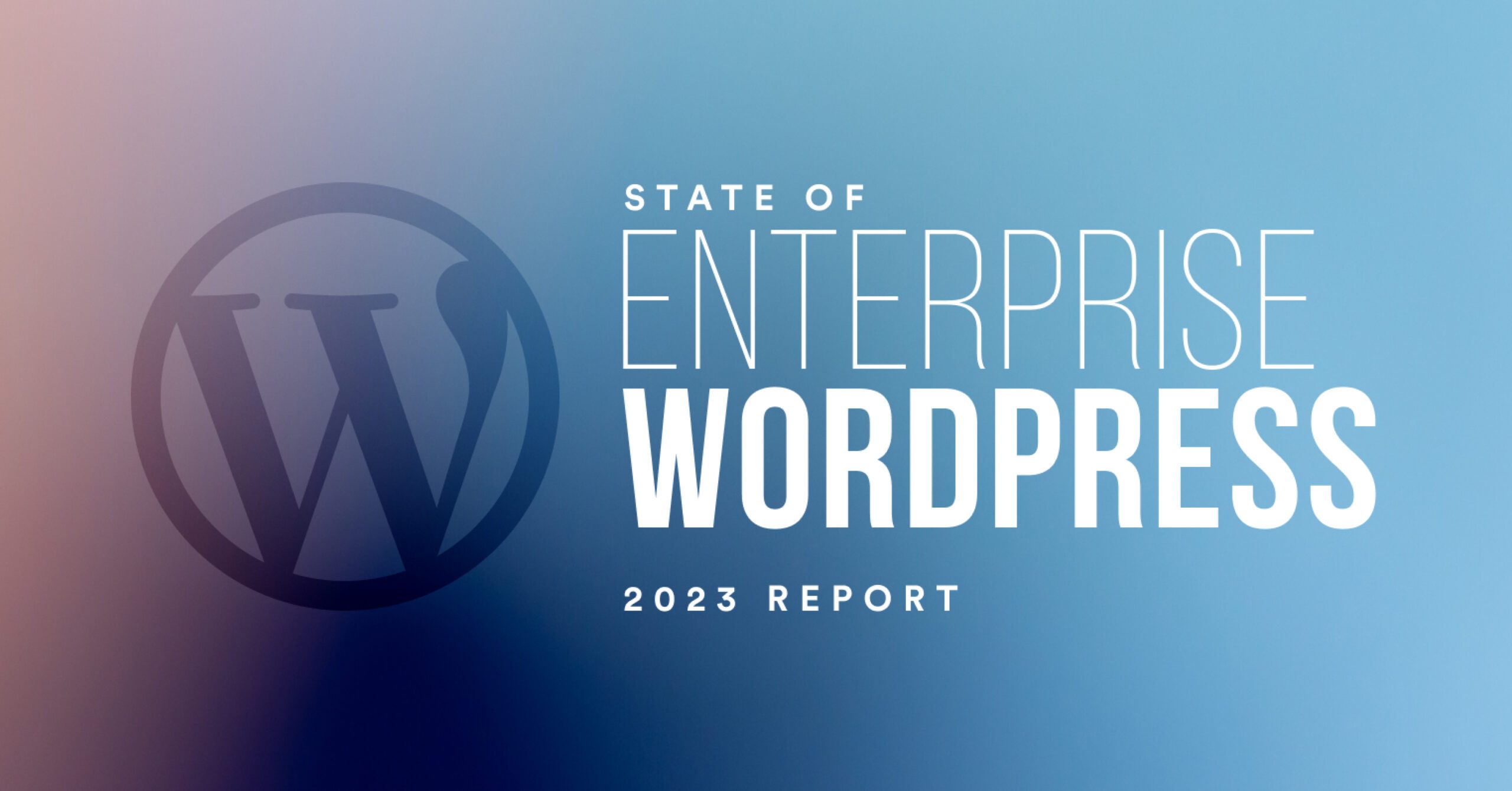 Announcing the industry's deepest dive into enterprise WordPress use

Complete the survey now!
From humble origins as a platform for bloggers, WordPress has transformed into the world's most prominent Content Management System (CMS), favoured by major corporate organisations, with household names like The Times, Vogue, and even the White House and NASA now relying on WordPress as their go-to platform.
Much of this incredible growth has been the result of the commitment of a huge community of volunteers, contributors, and dedicated WordPress agencies. This community is a hugely important piece of the reason why WordPress is thriving, and we're proud to be part of it.

We hear often from the companies and individuals building WordPress at community but far less from those huge organisations using WordPress to power their businesses. We're looking to change that…
How are enterprise organisations using WordPress?
Along with our friends from a number of leading WordPress agencies and WordPress hosts, we're launching the enterprise WordPress survey to explore why and how enterprise organisations are making use of the WordPress platform. This joint effort will culminate in the publication of an upcoming report that delves into the facts and figures to establish the current state of the enterprise WordPress market.
Scheduled for release at the end of the year, the 'State of Enterprise WordPress 2023' report will offer a deep dive into how WordPress is viewed from the corporate and enterprise organisations using it at scale.
In addition to delving into critical aspects such as budgets, publishing processes, and tailored or custom features, this report will also spotlight the reasons behind their selection of WordPress, the methods through which they have expanded its capabilities, and the enhancements they would like to see in the long run.
Take the enterprise WordPress survey

Are you an enterprise WordPress user? Want to help improve enterprise WordPress? Then have your say: complete the survey now to help us continue improving and expanding the platform that powers 43% of the internet. The data you provide will be aggregated and anonymised for complete confidentiality.

By participating the survey you'll benefit from being able to share your take on the platform supporting your business, as well as benefitting from hearing from peers and other organisations pushing the limits of what's possible on the platform, and guaranteeing the continued evolution of how this incredible open source platform is built, used, and sold long in to the future.
Got any questions? For general enquiries or if you would like to be involved in the survey, please contact marketing@humanmade.com.