In our digital age, an enterprise's website is its shopfront. It's the primary touchpoint for consumers and likely one of its main revenue generation streams, so getting it right matters. Here's seven reasons why WordPress should be the number one choice for enterprise.
1. WordPress is open source
IT leaders are fully aware of the need for flexibility and agility in development, and open source platforms are hard to beat in this respect. Faced with the choice between being locked into a single, expensive vendor and having to wait for new capabilities (as well as negotiate terms and conditions and fees) or having the option to build desired functionality as needed, the decision isn't a difficult one.
Open source technology also opens up multiple avenues for customisation, which is ideal for enterprises with specific use cases or requirements: one of the reasons it's little-known that some of the biggest sites on the internet use WordPress is because they never look like WordPress sites.
2. WordPress is secure
According to a joint study by IBM and the Ponemon Institute, the average cost of a successful data breach is $4.24 million. Rising by roughly 10% each year, the expense – not to mention reputational damage – associated with a security breach means that organisations can't afford to take any chances.
Although WordPress hasn't always been known for its security, the WordPress community has a reputation for being extremely proactive in identifying and fixing any security issues on existing and upcoming releases as well as plugins: a security benefit of using open source software is that there are thousands of eyes on a problem at any one time. There's also a dedicated WordPress Security Team of around 50 experts, including lead developers and security researchers.
3. WordPress is scalable
Enterprise organisations are often concerned about time to value, and many turn to WordPress because it offers a stable solution right out of the box which can then be customised, expanded and improved iteratively as the business grows.
The extensibility of WordPress goes beyond features such as multisites or multilingual capabilities: it supports internal teams of non-technical users through its massive ecosystem of themes and plugins, making it easy to change styles and functionality without ever touching a line of code.
Best of all, enterprise teams have complete control over which plugins and themes are incorporated into the WordPress base platform, and the option to create custom code is always available if needed. Add in WordPress' extensive documentation, community-led tutorials and user-friendly interfaces, and enterprise marketing, editorial and sales teams are empowered to move fast without relying on developer availability.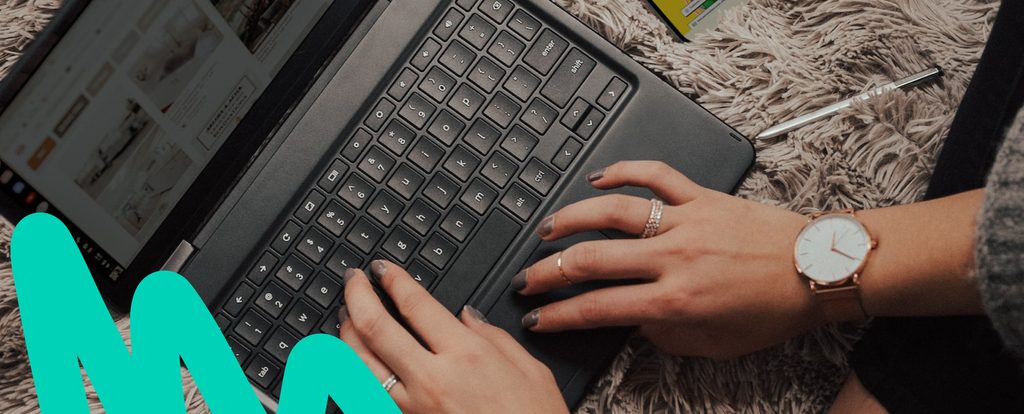 4. Content is king
We all know that content feeds the internet, and businesses are increasingly relying on optimised content to help them convert leads into sales.
Prospects first have to be able to find this content, however, and SEO is becoming an ever-more competitive space – businesses of all shapes and sizes are vying for page-one positions because they know it'll almost guarantee an increase in conversions. The good news is that WordPress is SEO-friendly by design, and plugins such as Yoast or AIOSEO make handling SEO even more straightforward for non-technical users.
Searchability aside, content must be accessible if it's to be effective. The WordPress community and open source project are committed to accessibility, stating that they 'want users, regardless of device or ability, to be able to publish content and maintain a website or application built with WordPress'.
As for actually creating and publishing content, WordPress' Gutenberg block editor makes it simple for technical and non-technical users alike. While the block editor's default options offer internal enterprise teams flexible, customised content creation without touching any code, more advanced users can easily go deeper.
5. WordPress has staying power
WordPress is a popular choice among enterprise users thanks to its stability and reliability: having been around since 2003, WordPress has been tested to the nth degree and has proven that it's here to stay. Backwards compatibility isn't a problem for a platform that's just 12 years younger than the first ever web page.
Such longevity is somewhat of a rarity in the tech world, and WordPress' ubiquity and user familiarity gives enterprises the added benefit of having a large talent pool to hire from – many who grew up blogging on the platform now use WordPress professionally.
Availability of talent is critical to your CMS maintenance and overall business continuity. Take website downtime for example: ITIC's 12th annual Hourly Cost of Downtime Survey reveals that the cost of an hour of downtime exceeds $300,000 for 91% of businesses, and for 44% of those, an hour of downtime can cost over $1 million. When it comes to global enterprises that rely on their website as a sales and advertising platform, the upper limit can be hard to fathom, so having the talent you need at hand can make all the difference.
6. Competitors are using WordPress
WordPress is used by 43% of all websites on the internet, and by 64.3% of all sites using a CMS. From Zoom and Indeed to Salesforce, Red Bull and TechCrunch, so many major players use WordPress that those who don't should be asking themselves why not.
Today's users expect rich digital experiences, and with ROI on UX improvements standing at 9,900%, it's hard to argue against delivering top tier performance. The market leading position enjoyed by WordPress makes it a frontrunner in innovative digital experiences: the beauty of so many big players and expert developers being involved in the WordPress community is that strides forward are continually being made.
7. WordPress expertise is at your fingertips
Here at Human Made, we've been partnering with household names to deliver enterprise WordPress experiences for over a decade.
From migrations and audits to editorial platforms, bespoke development and WordPress hosting, our partnership approach means enterprise organisations get the perfect fit for their needs and ambitions.
As well as helping enterprises to make the most of WordPress, we're also key contributors to the WordPress core project, which means we represent and advocate for enterprise interests at the source.
Whether you'd benefit from content optimisation, audience acquisition, revenue generation or simply faster growth, we're here to help.
Let's have a chat about how WordPress could help your business reach its goals.