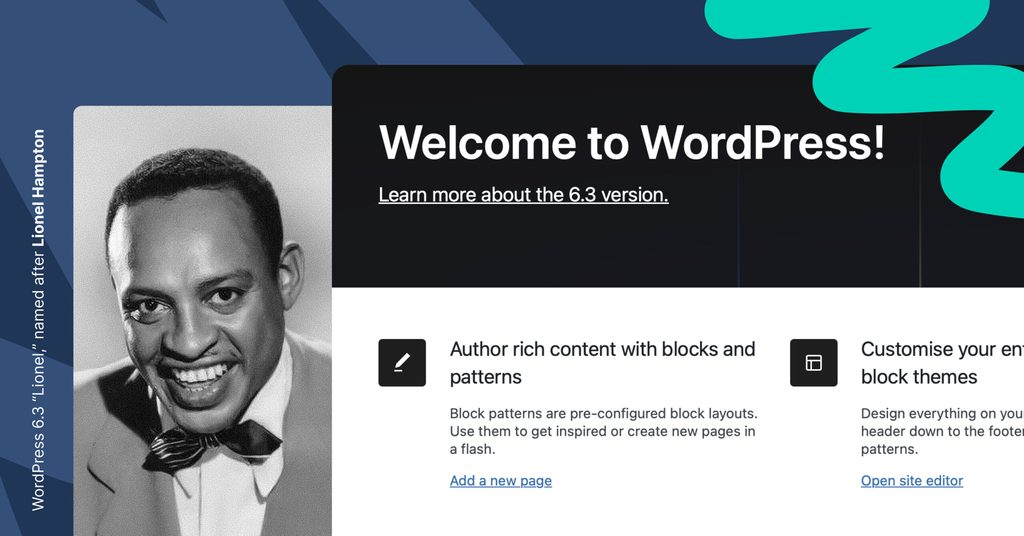 WordPress 6.3 "Lionel" is here! And with it comes some amazing new features you don't want to miss.
Crafting captivating websites is now easier than ever before: whether you're aiming to design a full site code-free, or you're a developer eager to tweak every aspect, WordPress 6.3 has got you covered. From superior layout control and extended capabilities that will elevate the process of site creation, here's a quick summary of the most important updates you should know.
"Lionel" marks a major chapter in the evolution of WordPress as a tool for expression. It's the culmination of years of work from hundreds of contributors, bringing a more powerful and cohesive editing experience for crafting websites with blocks. It continues the quest of making web publishing approachable for everyone – so it's also just a new beginning!"
– Matías Ventura, WordPress 6.3 Release Lead
Site Editor – more powerful than ever
WordPress 6.3 puts all your elements – like content, templates, and patterns – in one spot, the Site Editor. You can add pages, play around with looks, set up cool patterns, and manage menus far more easily. No more bouncing around different parts of the site: now, everything you need is right there, start to finish.

Create and sync patterns
Place preferred block configurations into the 'My Patterns' section for consistent use across your site. With what were once called "Reusable blocks," you now have the option to synchronise them, ensuring that modifications to one will reflect across all instances. Alternatively, employ these patterns as foundational templates, permitting individual customisation for each occurrence.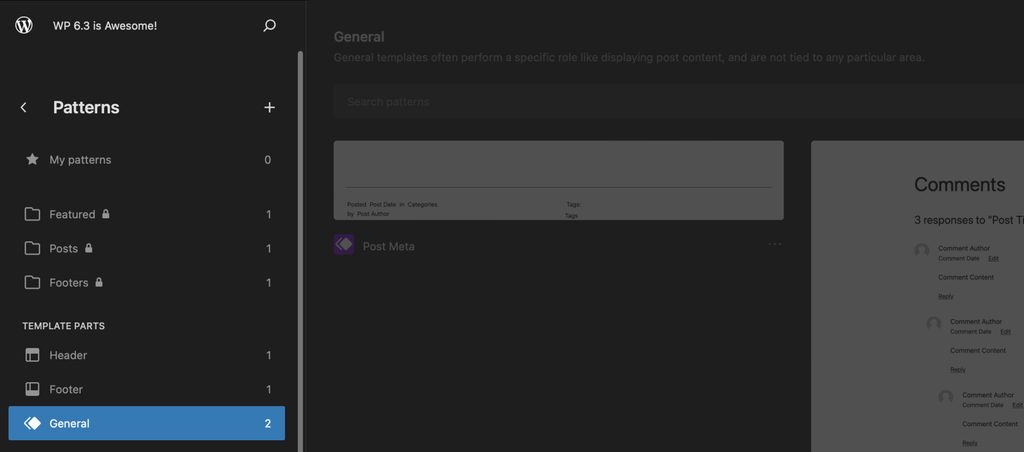 Speed up your workflow with Command Palette
Jump to a particular template or adjust your editor settings using a handy tool that makes adding extra features a breeze. Use quick keyboard shortcuts (⌘+K for Mac users or Ctrl+K for Windows folks), tap the sidebar search icon in Site View, or click the Title Bar. It's all about getting things done faster.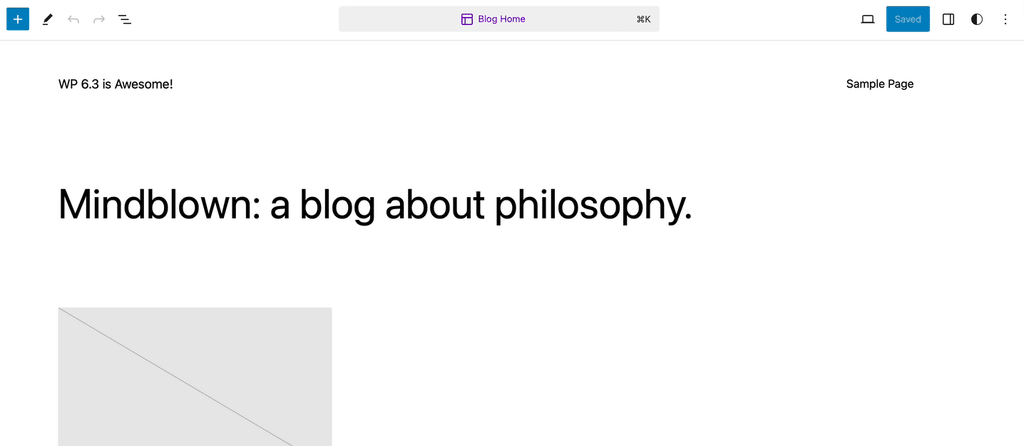 See changes history in Style revisions
With the updated audit trail feature, you can peek into the past and see your site's look at any given moment. Check out these changes on a timeline and, if you prefer the previous version, there's a one-click button to bring it back.

New tools to fine-tune your design
Spruce up your designs with updated tools! You can now tweak captions directly in the Styles menu without touching any code. Adjust duotone filters for specific blocks in Styles, choose from theme-based presets, or simply turn them off. Also, the Cover block now comes with extra settings for text color, layout, and borders, making it an even more versatile tool.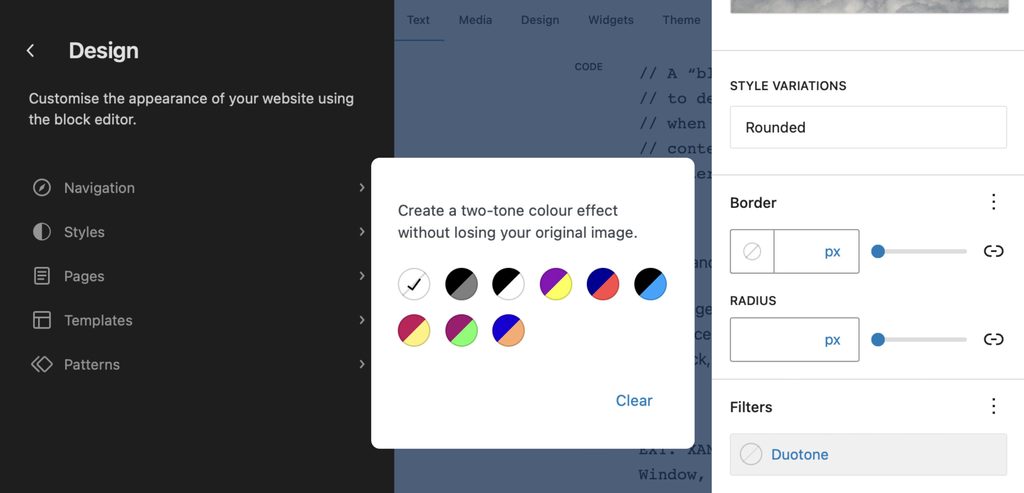 Performance improvements
WordPress 6.3 comes packed with over 170 tweaks to boost its performance. This includes better support for the Scripts API and quicker image loading. Plus, with features like block template resolution, image lazy-loading, and the emoji loader, your website's loading time will feel way snappier.
27% faster
for block themes
18% faster
for classic themes
Ready to revitalise your WordPress experience? Get in touch for tailored WordPress advice and solutions for your organisation.