It's been a good two months since we've all returned from WordCamp Europe 2018, in beautiful Belgrade. We're refreshed, recharged, and ready to take a look back at the presentations our team worked hard to prepare.
Human Made have been present at every WordCamp Europe since the event began, back in 2013. They're a hugely important annual event for us (as is WordCamp US), and we've talked and written about the value of contributing at length.
This year, we had 23 people attending the event. This included;
three event organisers,
four speakers,
and three Contributor Day team leads.
The diversity of our team enables us to cover a variety of topics. We've previously spoken on community, enterprise, leadership, the REST API, communication, and accessibility, to name just a few.
This year we focused on the future of WordPress; a deep-dive into the collaborative project to rebuild TechCrunch.com; and a reminder of all the things we forget to test.
We're also proud to have participated in the workshops this year. Thorsten Frommen, a Senior Engineer at Human Made, Giuseppe Mazzapica, and Carl Alexander co-led a popular session, An Introduction to Unit Testing (for WordPress).
By Libby Barker, Senior Project Manager, and Mike Selander, Senior Engineer
Use of a decoupled CMS is a modern approach allowing teams to maintain the WordPress admin while embracing frontend experiences that are engaging and flexible. The incorporation of the WordPress REST API into core now makes this possible. But can this be achieved on an enterprise scale?
In 2016, Human Made engaged in a project dedicated to making this happen. The goal was to create a fully decoupled WordPress admin leveraging a React frontend. The technical challenges included API challenges, caching, themeing in PHP & React, and more. This session focuses on the logistical considerations taken to meet the challenge of creating a holistic WordPress/React product.
By Noel Tock, CGO
WordPress has grown in more ways than we could have ever imagined, but what does the future hold? In this talk, Noel makes predictions about how our industry will change in 2019 and what it means for you and your business. From freelancers and agencies to product companies, there's a lot going on you need to be aware of so that you can best plan for the upcoming year.
K. Adam White, Senior Engineer
Poorly-written issues or out-of-date local installation steps can ruin a project, but when we think of testing we forget about the processes that surround our code. So how can we hold our workflows, onboarding steps and communication to the same rigorous standards of quality as our codebases? By applying that mentality to the issue trackers, READMEs and wikis we already have, we can save ourselves and our teams from communication and process errors and get back to making websites!
Human Made x Siteground WordCamp Europe Party
On Friday night, in advance of the official WordCamp Europe after-party, Human Made & Siteground hosted a party at the river-side bar 'Hot Mess', a venue offering all the splendour of Belgrade's vibrant nightlife.
Thank you to all our friends and partners who came along, here's a little taster of the evening!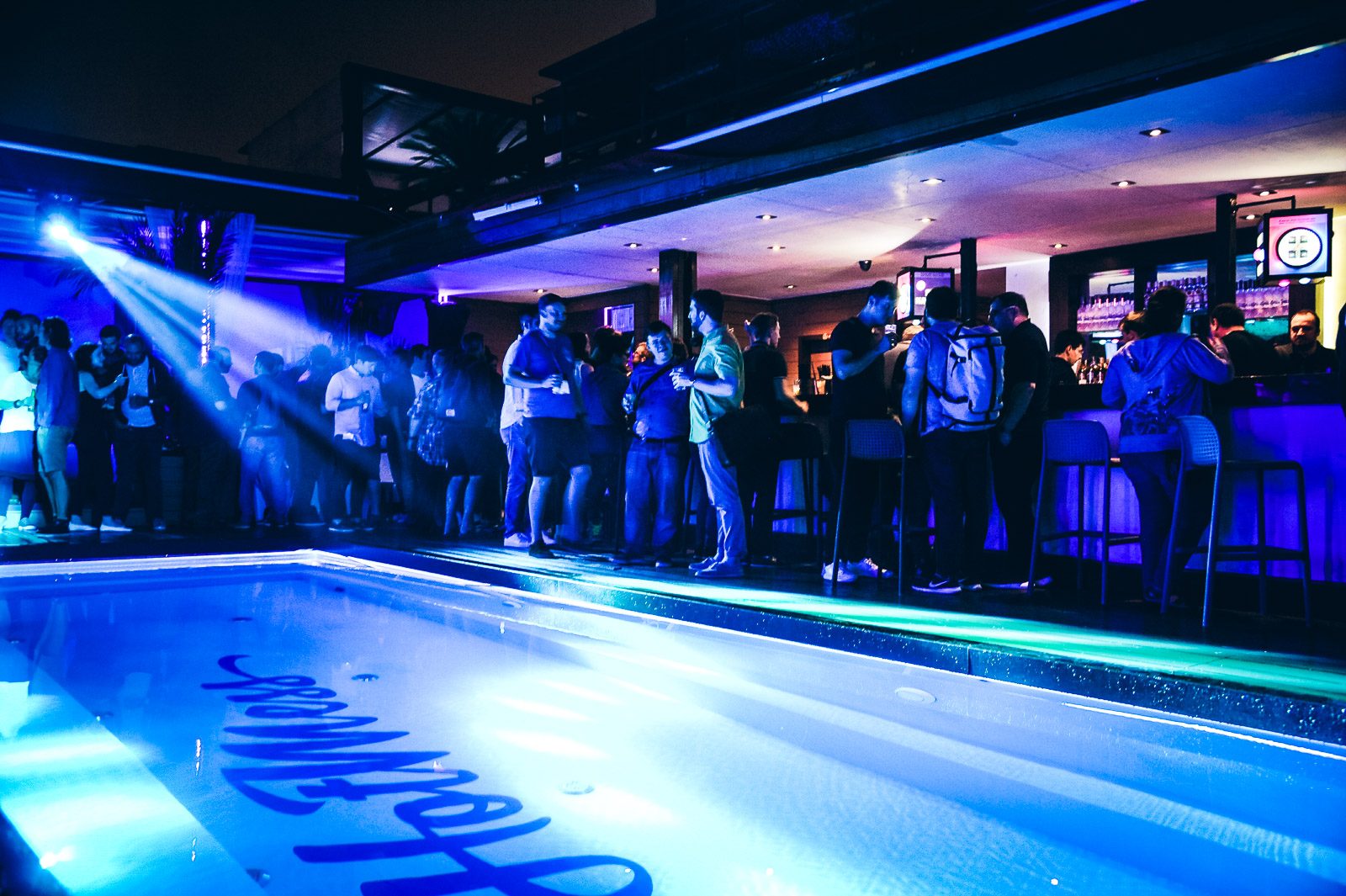 ---
Want to work on technically complex, enterprise-level projects with global brands? Join us!