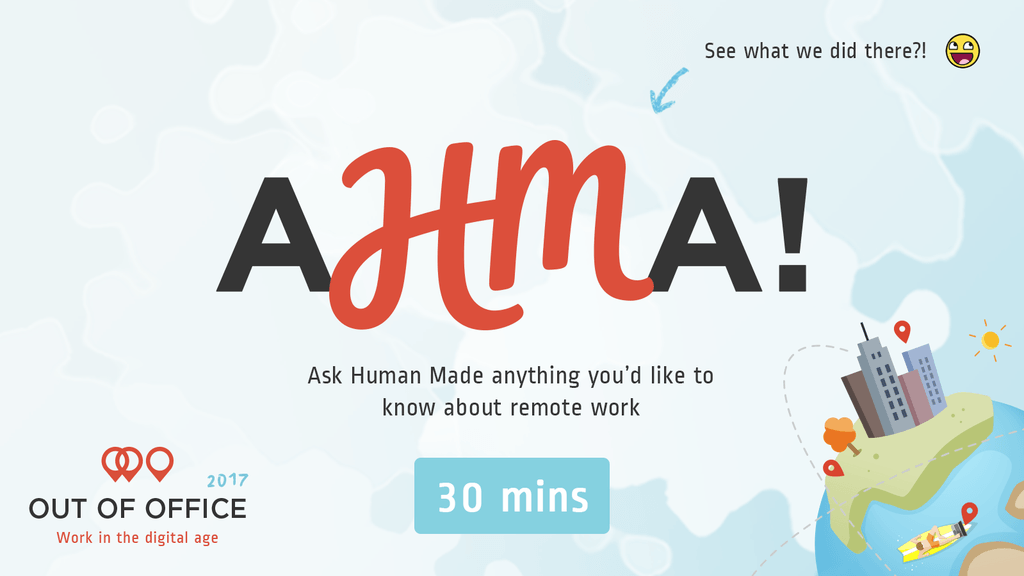 We're excited to invite you to join us for our very first live AMA! We'll be online for 30 mins during Out of Office 2017 to answer any questions you may have about working remotely, communicating across time zones, collaborating across continents, and anything else we've learnt along the way in our five-year remote journey.
We also have a special something we've been working on lined up to launch next week, and we're really excited to share it with you. Until then, join us directly in our AHMA session on Crowdcast, and start asking your questions today. All questions can be upvoted by the audience and the highest rated questions will be addressed between 7:15 – 7:45 PM BST.
Ready to ask a question? Do this:
Go to the AHMA session with this link.
Scroll down to the Q&A section on the page and type your question.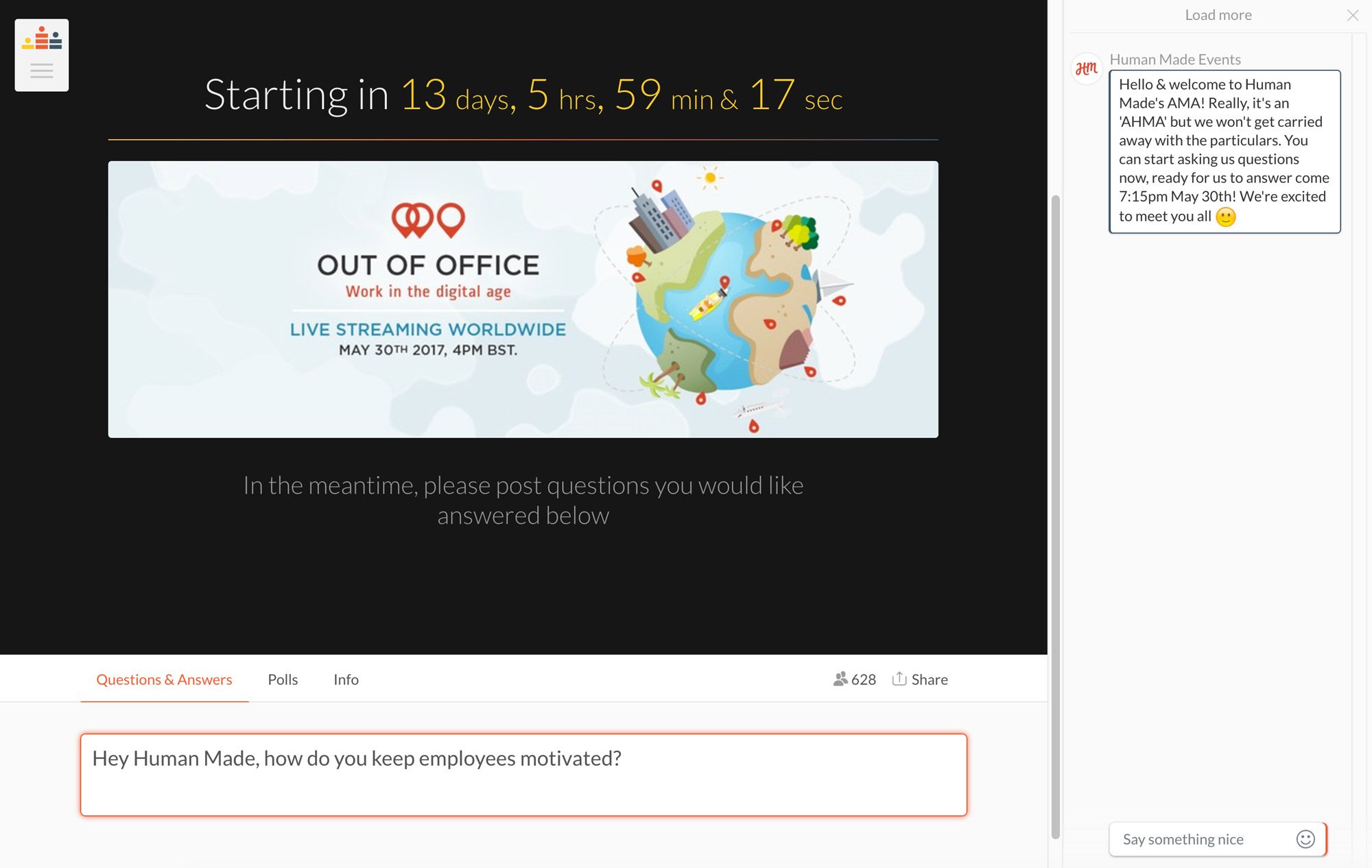 4. Hit enter to submit!
Don't forget to upvote questions submitted by others too; questions posted during the AMA will be answered as soon as they've received at least one upvote, and we'll continue to answer questions until the session is over.
Come and meet the humans and ask us about how we're working remotely!