WordPress download
Building the Perfect WordPress Plugin Stack
Learn how to get the most out of the vast WordPress plugin ecosystem. Discover the tricks to putting together the best site you've ever built, the pitfalls to avoid, and things to keep in mind when curating your plugin stack.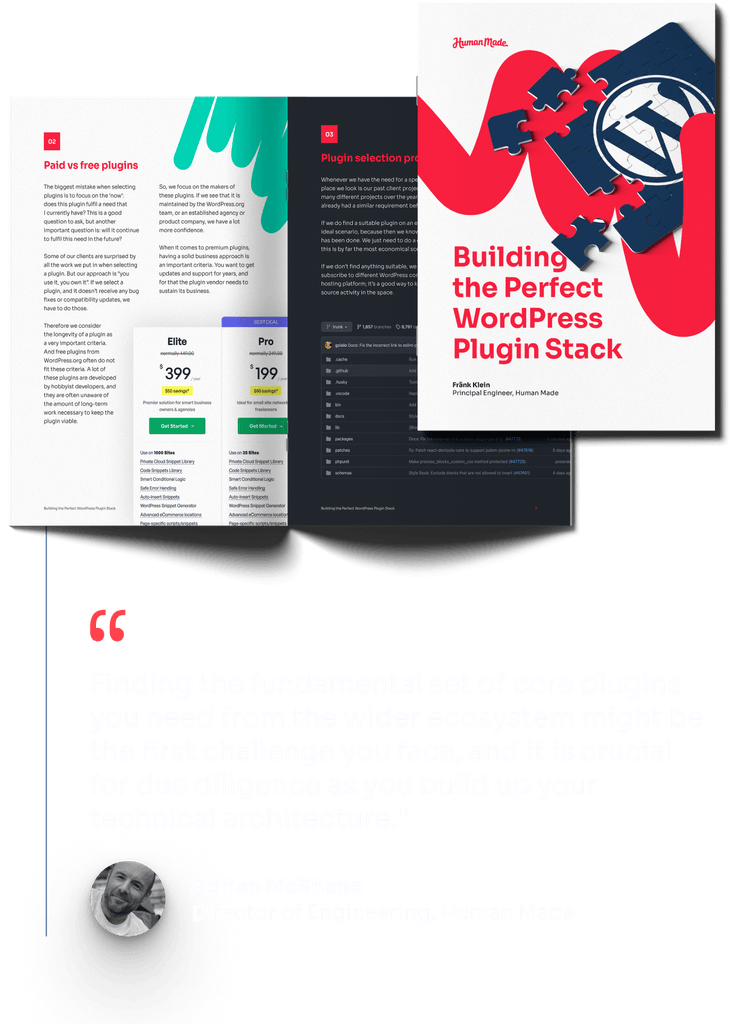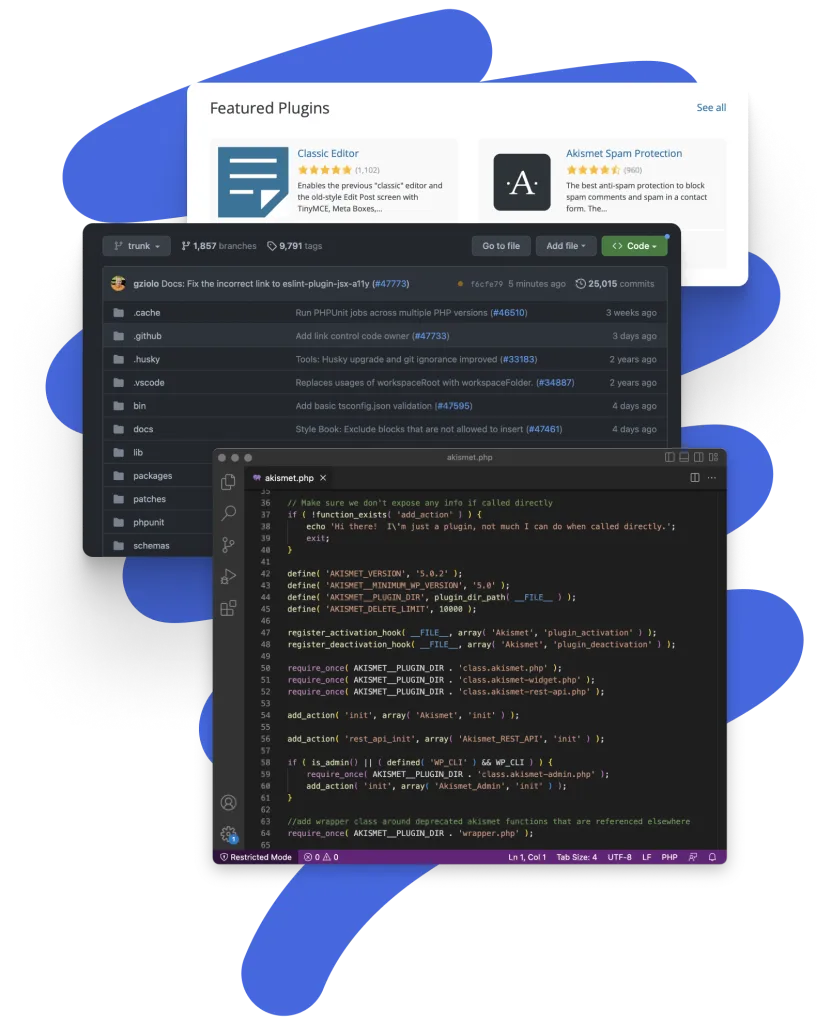 The ideal starting point for building big websites on WordPress
Understand the fundamentals to navigating the WordPress plugin ecosystem
Fine-tune your plugin selection process and know what to look for when working on each project
Know when to seek bespoke plugin development over an existing option
Get an insight into how some of the biggest WordPress sites on the web are built using plugins
Gutenberg meets ChatGPT: an AI assistant that builds pages with WordPress blocks
We've already been working on what the next stages of the WordPress block editor could look like, infused with the power of AI. With this WordPress "Copilot", we've made it so that ChatGPT can speak to and control Gutenberg blocks.
The possibilities are huge. And we're just getting started.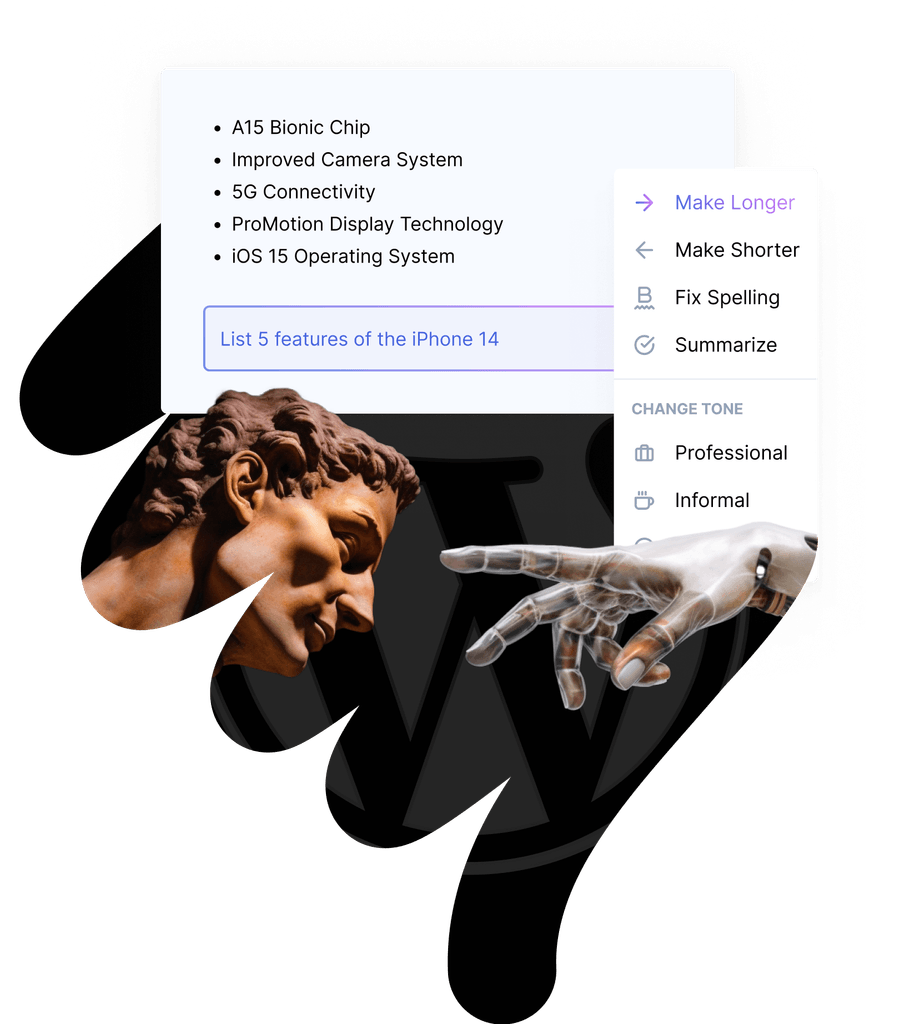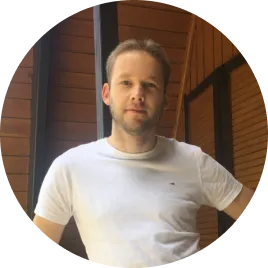 About the author
Fränk joined Human Made in January 2016. He's a full stack engineer specialised in planning and delivering WordPress at enterprise scale. Previously Fränk was at Automattic, where he worked on both WordPress.com VIP and Premium Themes.