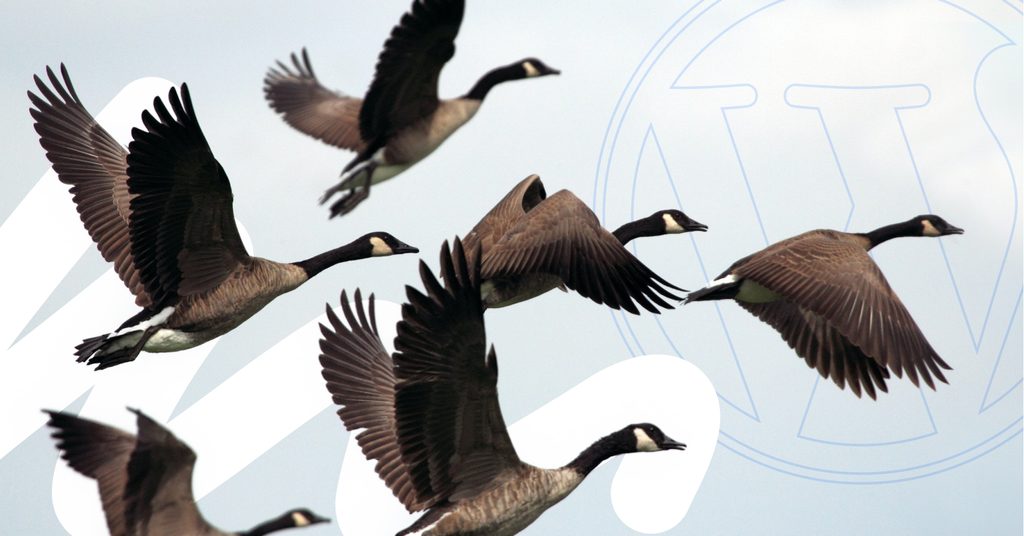 Migrating a website to a new platform is a critical decision for any organisation, and when it comes to content management systems, WordPress is often the go-to choice.
It can seem like a daunting task to migrate to a new platform, particularly for enterprises with a multisite setup or large swathes of content, but with WordPress experts on your side, it needn't be! And the resulting boost in performance, workflows and user experience mean it's almost definitely worth your time.
It's essential to consider various factors before undertaking a WordPress migration to ensure you get the best out of your new platform. To help you make the most informed choice possible, we've prepared this comprehensive guide to the process of migrating your website to WordPress.
Read on to find out how we ensure a seamless transition to WordPress.
1. Evaluate your current website:
Before migrating to WordPress, we assess your existing website's structure, content, and functionality, taking note of the following:
Current website architecture and navigation.
Content types, including blog posts, images, videos, and other media.
Key functionalities, such as e-commerce, user registration, and custom applications.
Any integrations with third-party systems.
2. Define migration goals:
We work with you to establish clear goals for your WordPress migration project while considering the following objectives:
Improved website performance and speed.
Enhanced user experience (UX) and responsive design.
Simplified content management processes.
Integration with marketing automation tools or CRM systems.
Search engine optimisation (SEO) improvements.
Cost-effective maintenance and scalability.
3. Choose a suitable WordPress hosting provider:
Selecting the right hosting provider is crucial for a successful migration. We'll walk you through your options for:
Reliability, uptime, and server performance.
Scalability options to handle increased traffic.
Security measures, including backup and malware protection.
WordPress-specific features and support.
A dedicated WordPress host like Altis Cloud provides the advanced security enterprises need, as well as the flexibility and scalability to ensure your website can grow with your business.
4. Select the appropriate theme and plugins:
WordPress offers a vast array of themes and plugins to customise your website's design and functionality. Important factors we'll help you work through are:
Responsive design and mobile-friendliness.
Compatibility with popular plugins and extensions.
Developer support and regular updates.
Customisation options and ease of use.
We're also here to help if you're considering a custom theme tailored to your specific needs – why not get in touch to discuss the possibilities?
5. Content migration:
Moving your existing content to WordPress requires careful planning and execution. We'll take the following steps to get you on your way:
Identify content to migrate, including posts, pages, media files, and metadata.
Ensure URLs and permalinks are redirected correctly to avoid broken links.
Preserve SEO elements like page titles, meta descriptions, and header tags.
Perform a thorough content review to optimise it for SEO and update outdated information.
6. SEO considerations:
Optimising your website for search engines during the migration process is essential for maintaining and improving organic rankings. We're paying attention to elements like:
SEO-friendly URL structure and permalinks.
Proper use of heading tags (H1, H2, etc.).
Optimised meta titles and descriptions for each page.
Implementing 301 redirects for old URLs to preserve link equity.
XML sitemap creation and submission to search engines.
7. User experience and testing:
We know how crucial a seamless user experience is. Here's how we'll test your website before and after migration:
Perform functionality tests on forms, e-commerce features, and interactive elements.
Check website performance, load times, and responsiveness across different devices.
Conduct thorough cross-browser compatibility tests.
Test redirects and broken links to ensure a smooth transition.
And there you have it – one smooth transition to WordPress complete!

Migrating a website to WordPress is an opportunity to enhance your online presence and improve SEO performance. Our tried and tested migration process results in a well-optimised WordPress website that meets enterprise organisations' goals and delivers an exceptional user experience.
With careful planning, attention to detail, and regular monitoring, you can leverage the power of WordPress to take your enterprise to new heights.