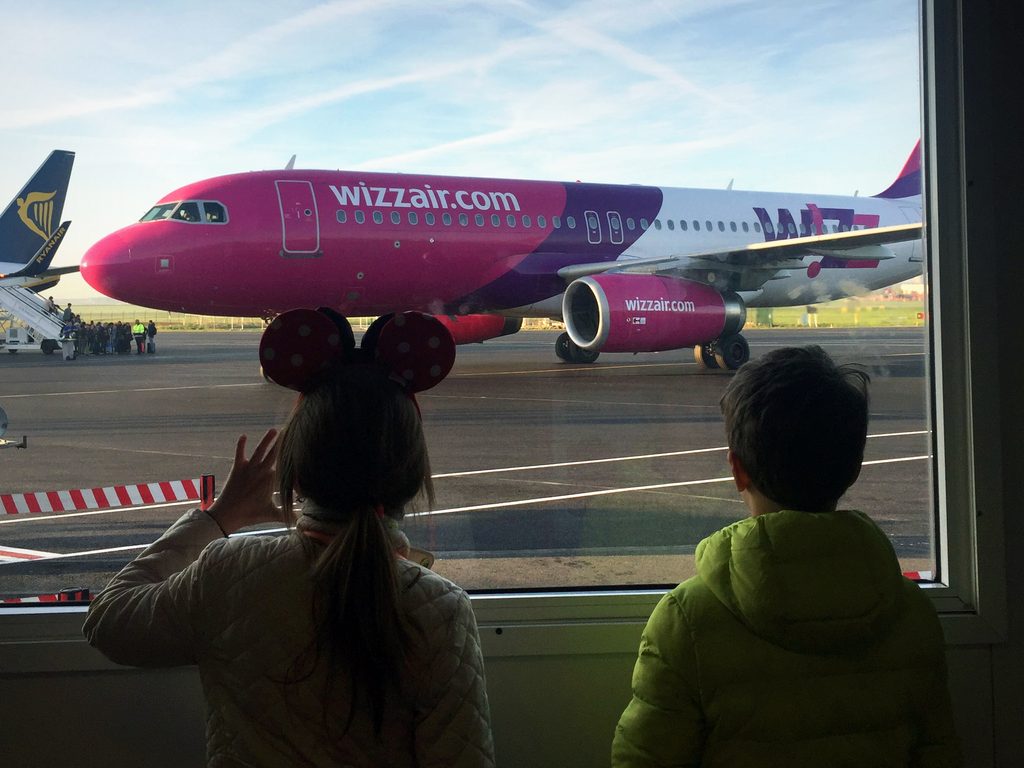 This could be parents or children, siblings, husbands, wives, partners, or even housemates. It's not always easy to live with a remote worker: work has a tendency to intrude on family life.
Many of us also travel for work frequently and have to spend time away from our families. Recently we spent a week in Italy for our annual company retreat and many of us had to leave partners to single-handedly look after children and get on with daily life. All of us recognise that it would be hard for any of our employees to be successful in their role without the support of their loved ones.
In acknowledgement of this Ant suggested "human day",
A one-day company-wide extra bank holiday where you take the day off and go and do something awesome with your family on Human Made's dime. Have it on a Friday or a Monday, and perhaps in the school holidays. […] it would be nice to treat the family to a special day or even maybe an overnight because of the sacrifices and effort they make for Human Made.
We thought about this a bit and then a bit more, and then thought "why not?"
And so on 10th April 2017, we held our inaugural human day – a company-wide day off when Human Made paid for everyone to treat their loved ones. We wanted to say thank you to all of the people who make Human Made possible and show our appreciation for all of their support.
The Practicalities
In order to facilitate the practical and logistical side of the day we thought we'd apply some clear guidelines and processes.
Everyone received the same budget. This was worked out using the Big Mac Index to calculate the equivalent spending power for each country. The base budget was £150 per human, and then an additional £150 per guest, with a maximum of three guests per person. Activities were entirely optional.
It was non-compulsory. Prior to the event, we asked everyone to fill in a sheet stating that they'd like to participate, and the names of their guests. 42 out of 45 of us participated.
We held Human Day on a specific date. Although it wasn't an obligation to participate in the event on this day and those unable to do so were given the opportunity to reschedule.
No receipts required! The total amount required by each person (£150 + £150 per additional guest) was added to payroll one month in advance of the event date.
We asked everyone to report back on what they'd done and share it with the rest of the company, so we could have a good basis for analysing the benefits of implementing this as a regular, annual event.
We set a KPI against the initiative: we'd want at least 75% participation across the company in order to do it again.
What did people say?
When Tom announced human day, the internal reaction was unanimously positive;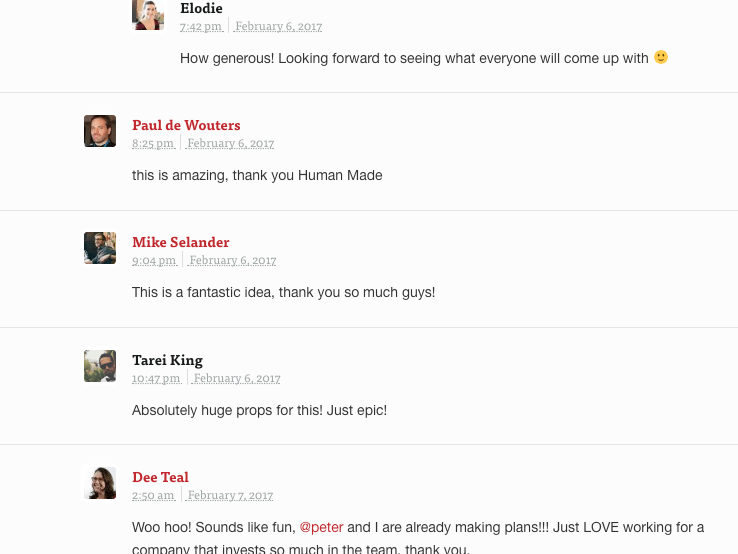 So the decision went ahead to trial the idea.
Human Day
We covered a range of activities on the day: from trips to the beach to visiting local farms, to glamping to go-karting. We ate lush meals in pretty restaurants and took massages at the local spa. We did afternoon tea and late night karaoke. We took our kids to museums and zoos and we took our parents out in the city.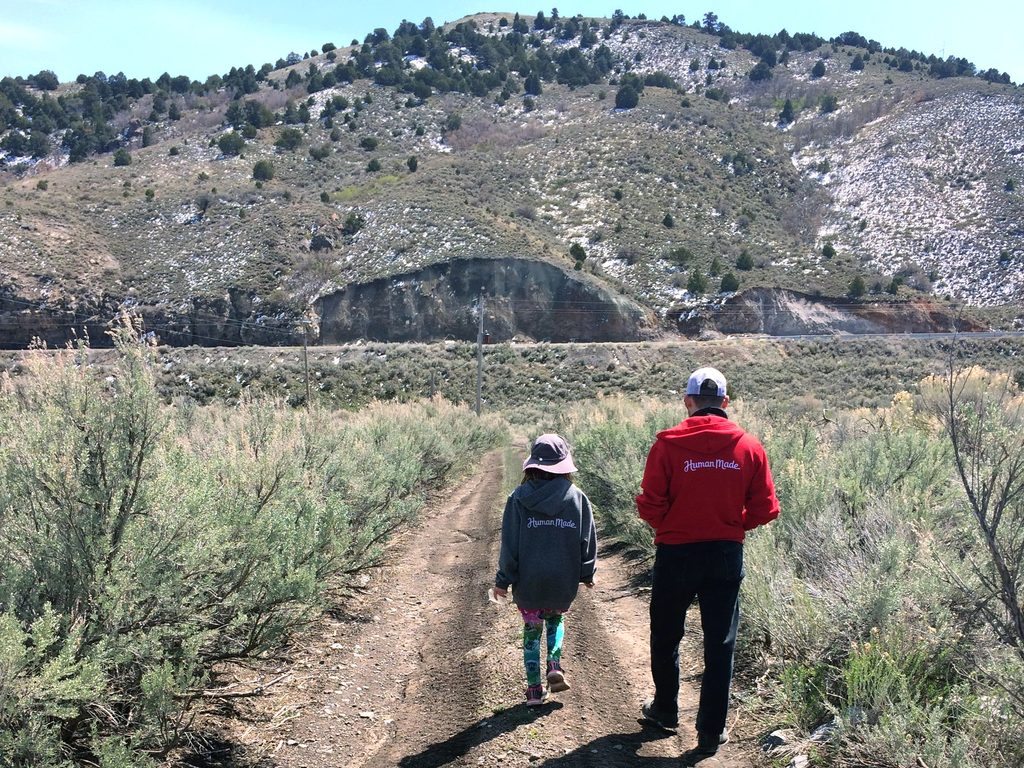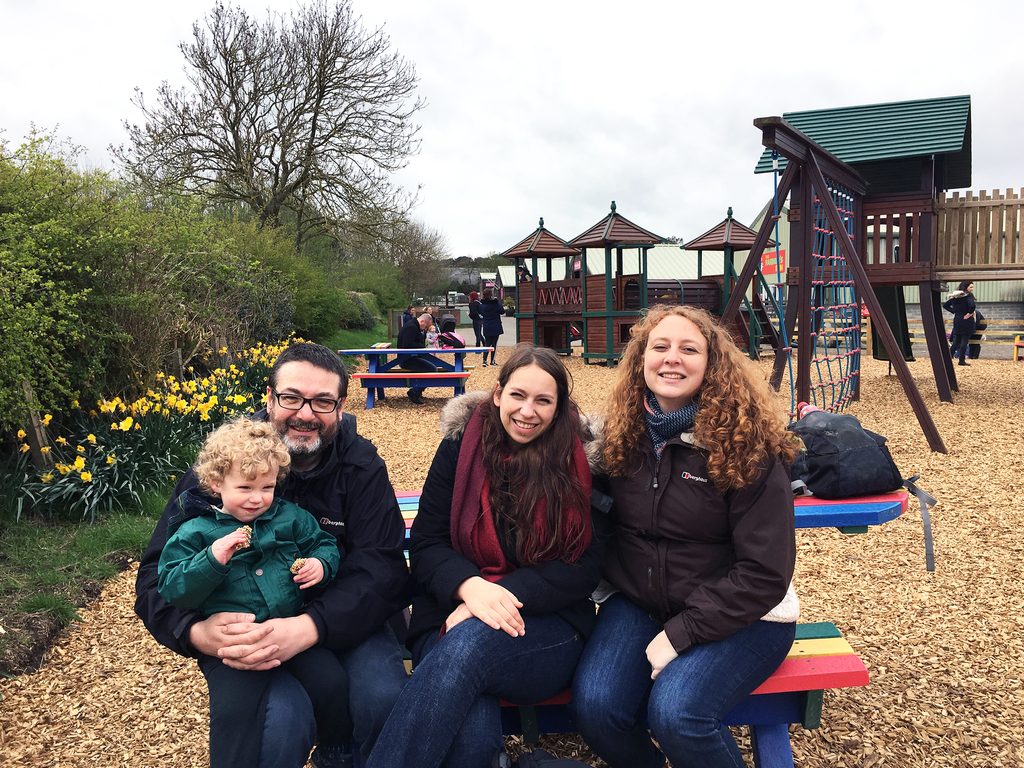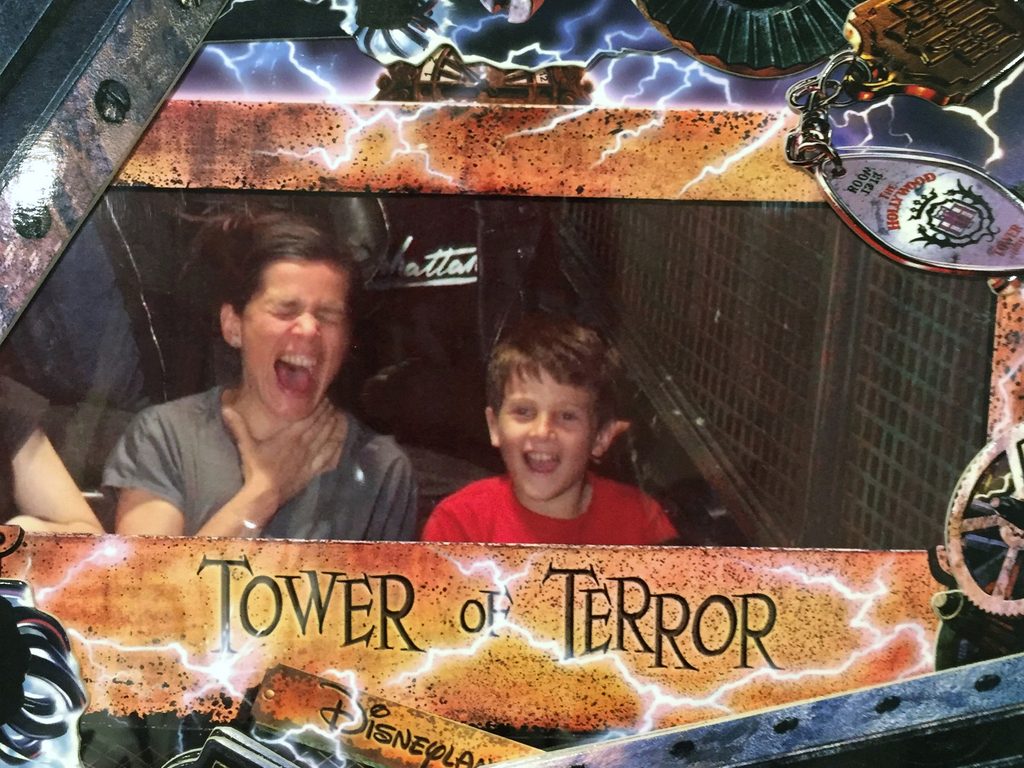 And all in all, we felt we achieved what we'd set out to do: to spend quality time with those most impacted by our working lives, our families and close friends. And it felt good to do it together.
Are we doing it again?
In a word, yes. But it'll be interesting to dig further into why.
We'd set a target of 75% involvement across the company in order to decide if we'd do this again and we exceeded that number. But beyond the numbers of participants, the effect was unquantifiably positive all around. We were certainly grateful, but we also felt genuinely appreciated by an organisation that openly recognises and rewards our commitment in a unique and innovative way.
Monetary rewards are nothing new, but there was something special about the way the event originated and how it was implemented. It made us feel good to be so generously rewarded and supported for our work, and it strengthened our already deep commitment to the future of Human Made.
We highly recommend it!
---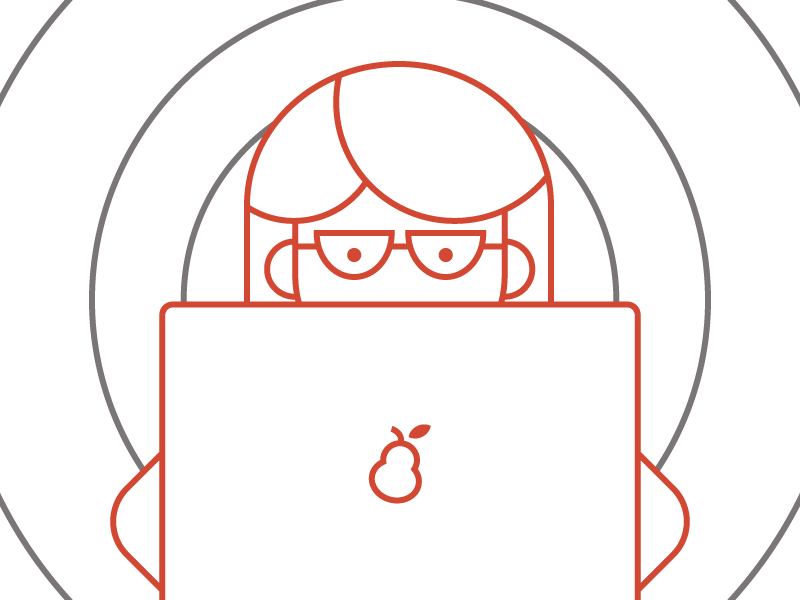 We've been working remotely for a long time and striving to do it better every step of the way.