Get great benefits
at a supportive company
As innovators, facilitators and accelerators, we are always looking for intelligent and diverse minds to join our team. Sound like you?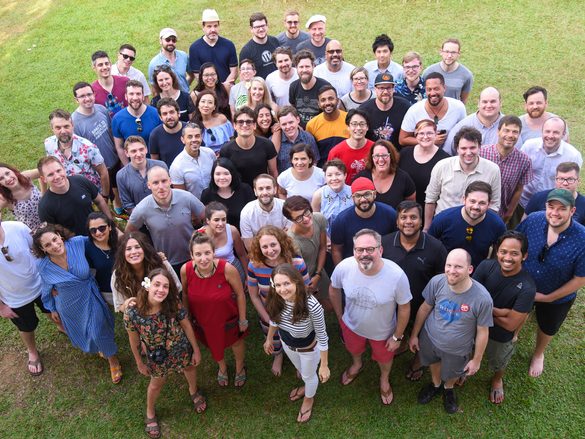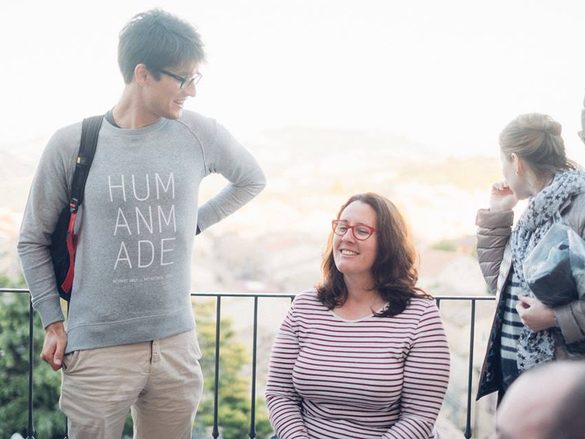 About Human Made
Human Made is a fully-remote, globally distributed company made up of developers, designers, engineers, project managers, marketers and product makers. We put our humans first by creating a workplace that values inclusivity, flexibility, autonomy and transparency.
We believe that we do our best work when we strike the right balance between work and life, prioritising home and family while still being dedicated and serious in our careers. We work flexibly, focusing on completing tasks not on counting hours, and we monitor our workloads to ensure no one is overworked.
As a distributed team, communication is crucial to the smooth running of the company, and we value communication skills above all. We also value learning and collaboration, and always strive to create a supportive community in which every individual can flourish. As open-source software is the cornerstone of our business, we encourage all of our employees to contribute to open-source projects.
You will have the opportunity to work on diverse and challenging projects. Over the past 10+ years, we've helped brands such as TechCrunch, CapGemini and USA Today build and deliver their digital strategies. We have deep expertise and investment in creating platforms, websites, and applications that drive transformational business value for our clients. Throughout your work, you will have a team that supports you, both in learning the skills you need for the job and in working and communicating with our broad group of clients.
Open Positions
Benefits
Flexible working
52 weeks parental leave
35 days holiday
Sickness and carers leave
Annual company retreat (Previous retreats have been in Sri Lanka, Italy, Slovakia, Spain, Norway)
Time to contribute to open source
Conference and training budget
Monthly remote working allowance
Work wherever you want
New computer and mobile phone every two years
Office equipment when you need it
You can read more about working at Human Made in our staff handbook.
We are an equal opportunities employer and do not discriminate on the basis of race, religion, colour, national origin, gender, sexual orientation, age, marital status, or disability status. We are committed to creating a diverse environment that every team member feels proud to be part of, and welcome applications from any people in any country across the world.
About you
Human Made is a remote company, which means that all of our employees need a unique set of skills to function as part of the team. For any role, you should be able to work independently, to prioritise your tasks, be able to make decisions, and feel comfortable asking questions when needed. You should be inquisitive and open to learning new things and looking at the world in new ways. You should be someone who looks for ways to balance their work with the rest of their life.
We hire for other roles on an ad-hoc basis and are always looking for people who can make a positive contribution to Human Made. If you'd like to join the team and don't feel that you fit into one of the job listings above, we'd still be happy to hear from you. Email us at hiring@humanmade.com