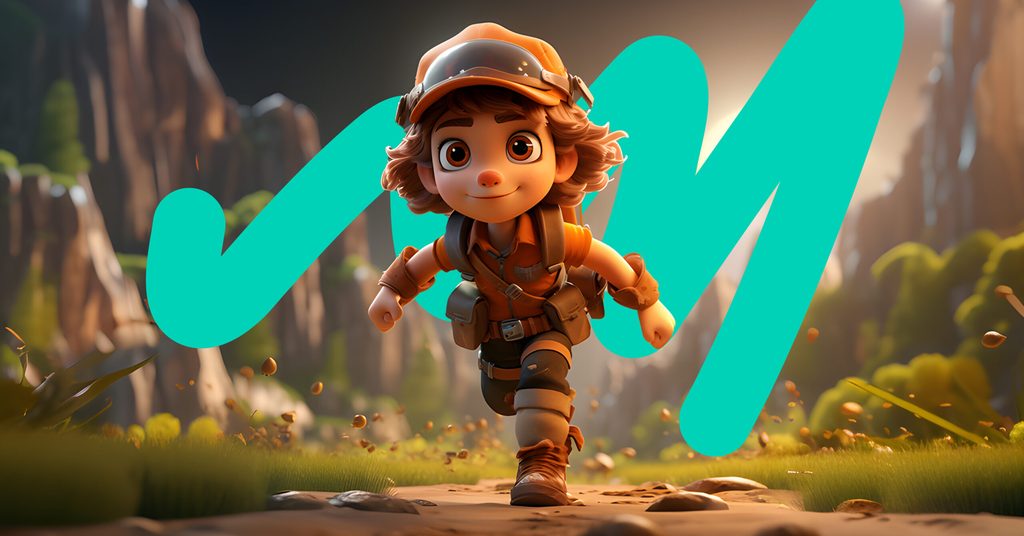 Remember when design was all about pencils, rulers, and that creative spark? Fast forward to today, and now AI design tools are stealing the limelight! Just as OpenAI gave chatbots a major upgrade, design's getting its own AI-powered systems to enhance even the most creative of minds.
Let's dive into the top ten tools that are shaking things up and pushing boundaries like never before.
There are thousands of articles which would begin this list with Midjourney, Stable Diffusion and Adobe Firefly—I don't think I have to list them here (let's assume they are already installed on your device 😇).

"Generative AI is the next big thing in artificial intelligence. It has the potential to revolutionize the way we create content, design products, and solve problems."
– Gary Marcus, AI expert, scientist & entrepreneur
Ever find yourself stuck in the endless cycle of choosing the perfect colour scheme? Enter Khroma. This ingenious tool leverages the power of AI to truly get to know your colour preferences.
By understanding the hues that resonate with you, Khroma crafts an array of limitless palettes tailored just for you. No more second-guessing or palette paralysis; with Khroma, you can effortlessly discover, search, and save colour combinations that ignite your creative spirit.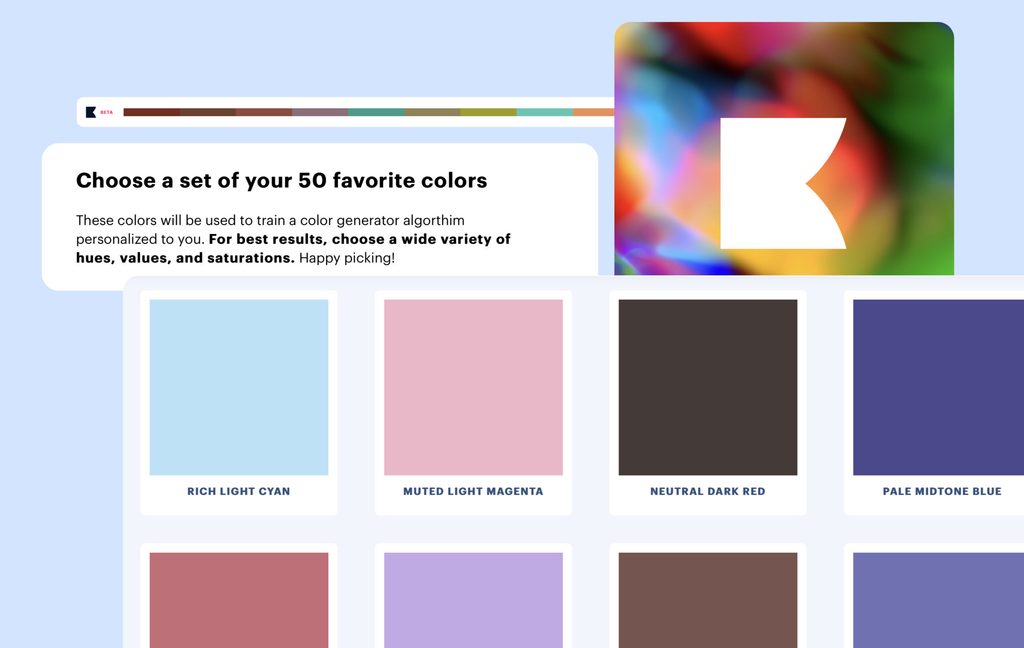 Uizard is reshaping UI design with its limitless capabilities. Quickly generate mockups from text prompts, scan app screenshots, or effortlessly drag-and-drop UI components to realise your ideas.
Designed to democratise UI creation, Uizard's AI accelerates the design journey from idea to clickable prototype. Plus, its real-time collaboration features mean no more waiting on feedback. Uizard isn't just a design tool—it's the future of streamlined, collaborative UI creation.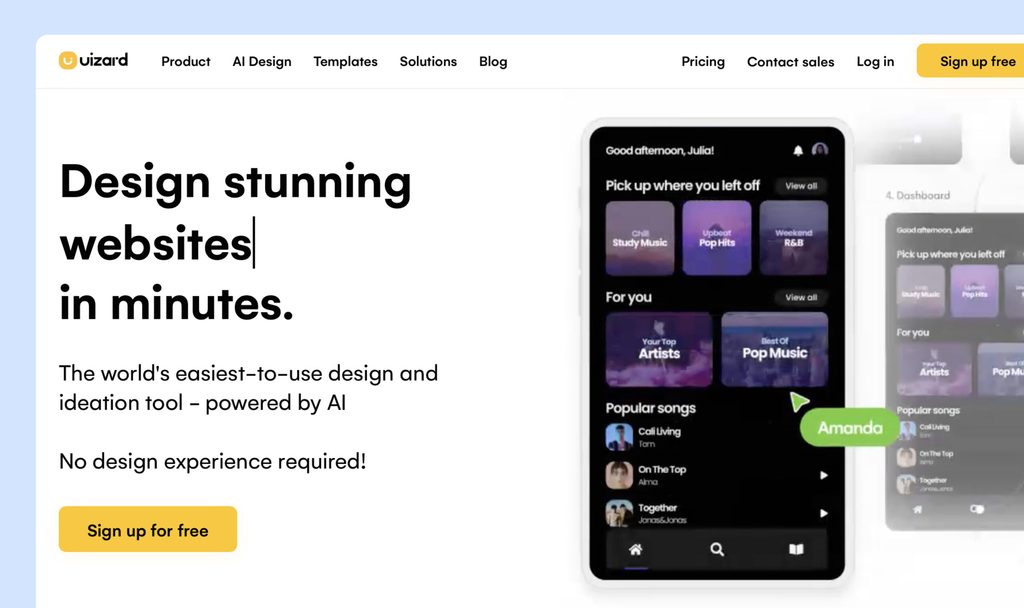 Designs.ai is an all-encompassing design suite that offers a multitude of creative solutions. Whether you're crafting logos, videos, graphics, or even colour schemes, its intuitive AI-driven tools streamline the process.
Ideal for both novices and seasoned designers (yes, it can be super helpful even if you're professional 🤟🏻), Designs.ai facilitates the creation of professional-quality assets without the hefty learning curve. From logo generation to video editing, it's a unified platform that elevates your design workflow, turning ideas into polished masterpieces.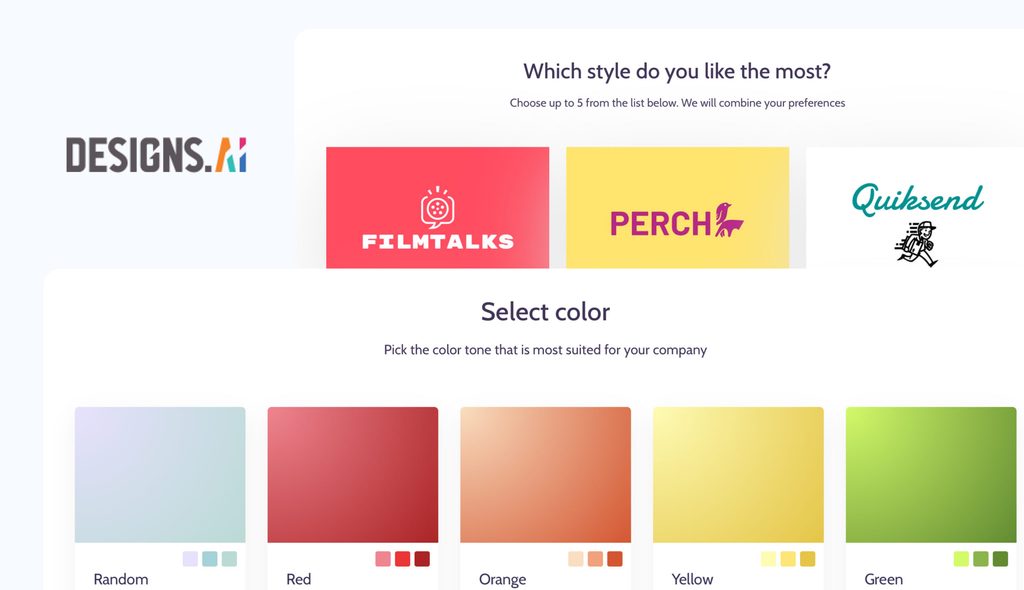 AutoDraw isn't your average drawing tool—it's where machine learning meets artistry. Developed by the creative minds of Dan Motzenbecker, Kyle Phillips, and their team at Google Creative Lab, this tool effortlessly guesses what you're sketching, thanks to the genius behind QuickDraw.
With a vast library of drawings—and continuously expanding—it's designed to make visual creation swift and easy for everyone. No downloads, no fees, just pure creativity accessible on any device. Whether you're a doodling newbie or a seasoned artist, AutoDraw turns your visions into delightful visuals with a few strokes.
Alpaca introduces three groundbreaking tools for the modern designer. With the 'Sketch' tool, users can guide their output using line art sketches or doodles, even incorporating specific colour choices. It's all about taking command with your initial designs.
Transitioning from textual thought to visual marvel is the 'Imagine' tool, letting you manifest images with mere text prompts. Dive into the steps with handy walkthroughs and discover prompts that ignite your creativity. Then, there's 'Transfer'—a tool to redefine and adapt existing images. By using a simple text prompt, it's easy to explore variations of scenes, assets, or characters, taking a base image and evolving it from low-fidelity illustrations to stylised, shaded masterpieces.
Another tool on our list—10web—makes building a website easy with AI. Use the AI Website Builder to make or update your site quickly, filled with AI-made content and pictures.
If you're selling stuff, the AI Ecommerce Website Builder helps set up your online store. And don't worry about speed; 10web's PageSpeed Booster makes your site run fast and smoothly. It's all you need for a great website.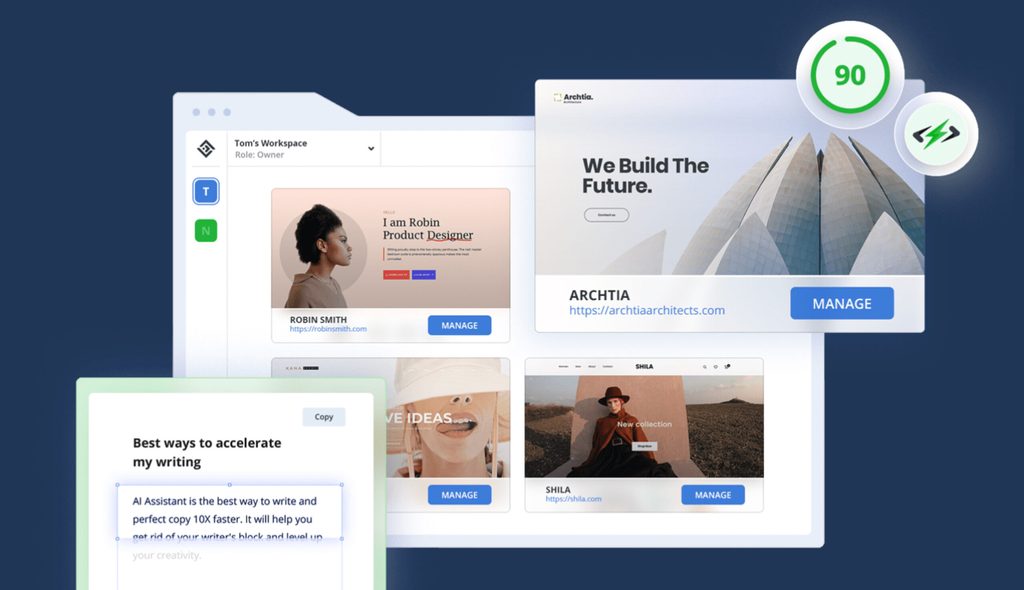 This one is incredibly useful. Upscale harnesses the power of AI to amplify your images, encompassing both illustrations and photographs. Elevate your photos with automatic colour adjustments while boosting the resolution by up to 8X. PS.: If you're on Mac, I'd recommend checking out this one.
Say goodbye to traditional photo shoots with HeadshotPro! This top-tier AI headshot generator delivers professional business headshots in just minutes. Simply upload a selfie, pick a style ranging from classic to modern, and let the advanced AI do its magic.
Within moments, you'll have over 120+ refined, professional headshots ready to dazzle on your website, LinkedIn, business cards, and more. It's your personal AI-photographer, ensuring every shot is perfect in lighting, focus, and colour. Transform your online presence effortlessly with HeadshotPro.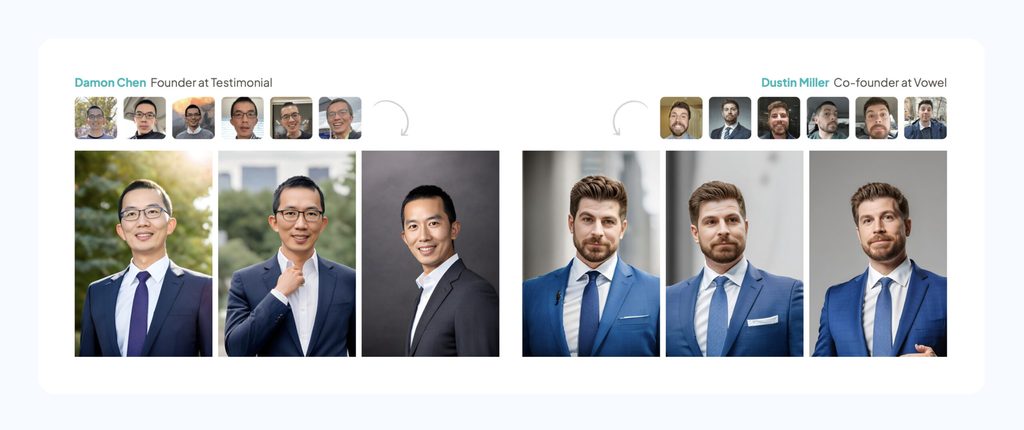 Introducing Galileo AI: your instant design genius! With just a simple text, watch as this AI marvel crafts stunning, editable UI designs, revolutionising your design pace. Drawing insights from thousands of prime designs, Galileo AI effortlessly translates your words into high-quality designs.
Need a complex UI super fast? No problem! Its tech-savvy core, fed by top-tier user experiences, delivers in record time. Elevate your designs with AI-curated illustrations and images, aligning perfectly with your style.
And with Galileo AI's advanced language models, expect spot-on product copy every time. Ditch the mundane, repetitive design tasks, and channel your creativity where it truly matters. With Galileo AI, you're always one step ahead in design!
Meet Looka: Your all-in-one branding powerhouse driven by AI. Ideal for rebrands or starting a brand's design from scratch, Looka ensures you're launch-ready. While AI handles the complex design tasks, you're in the driver's seat for creativity.
With Looka, you can whip up a unique logo in no time, and even see how it looks on real-world items like T-shirts and pens!Once you've nailed the logo, Looka's Brand Kit uses your logo, colours, and fonts to auto-generate a multitude of marketing materials. From invoices to email signatures, they've got it covered.
You can then stand out with over 300 tailor-made templates that align with your brand and industry – you'll have the ability to customise everything, too – from business cards to social profiles.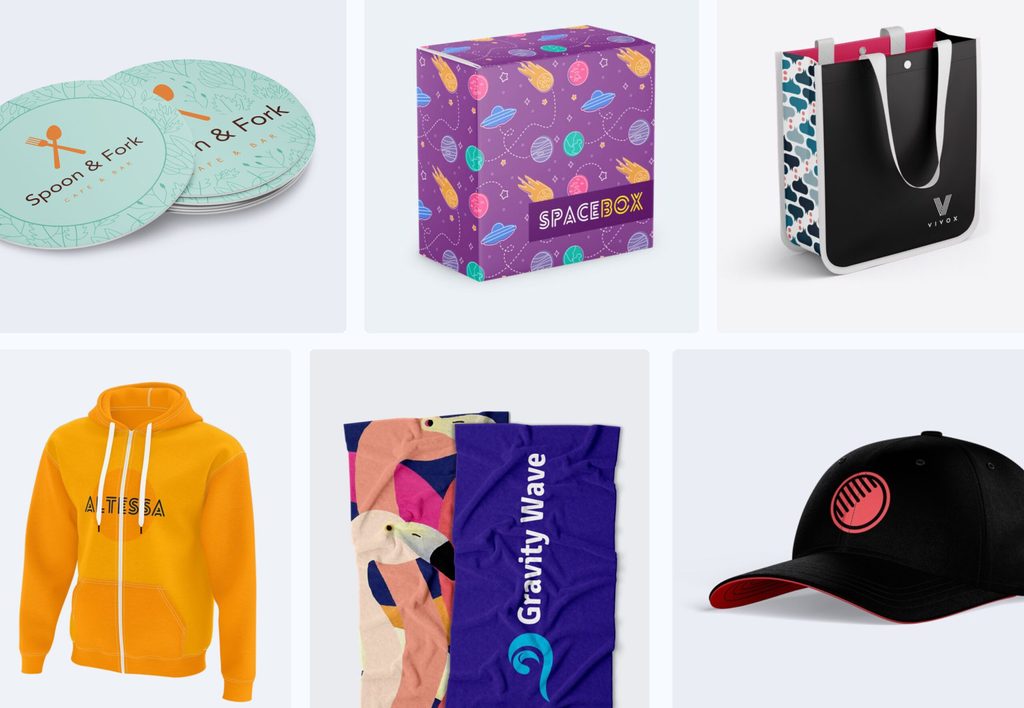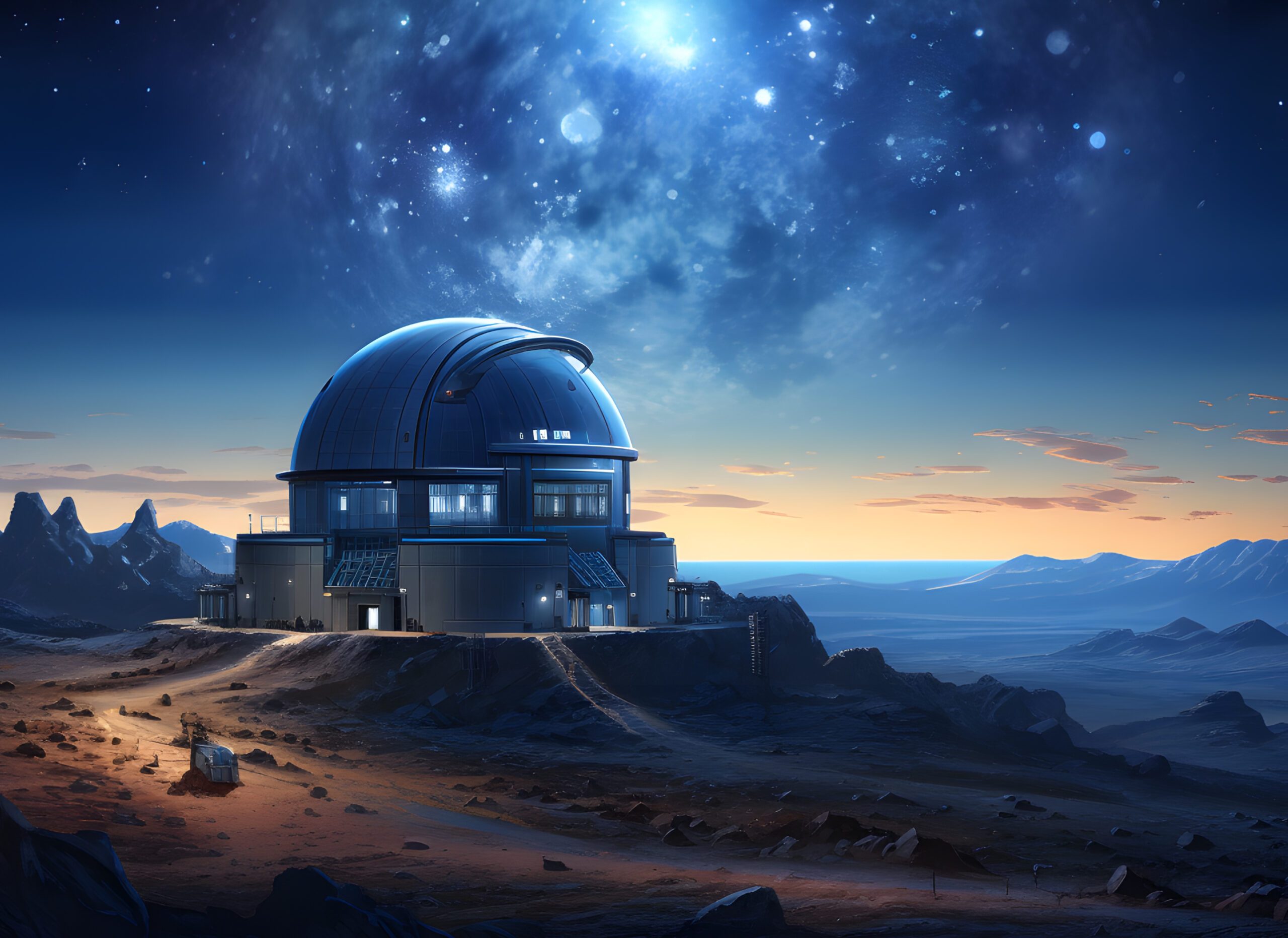 Want to know how AI can improve your website's customer experience? Check out our AI consultancy services or reach out for tailored advice and support.