Our services
Our job is to make yours easier
We help enterprise businesses harness the power and flexibility of open source technology to ensure their digital strategy and platforms match their ambition for growth.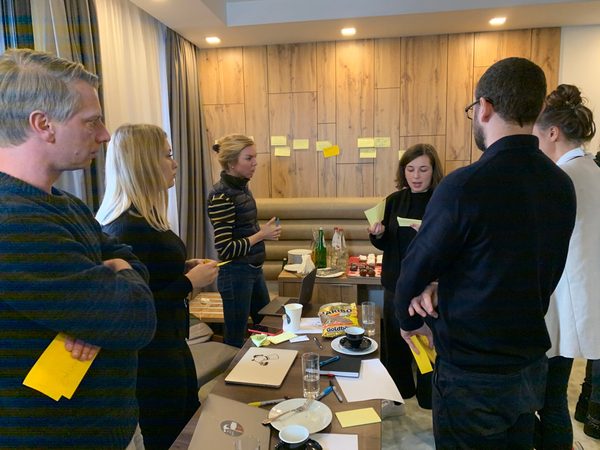 Whether devising digital strategies with longevity, supporting and coaching teams, or building bespoke platforms that work exactly as needed, Human Made delivers unrivalled expertise for enterprise clients.
Work with Human Made to take full advantage of our decade of experience working in tech as well as our direct involvement in the ongoing evolution of the open source landscape and the WordPress platform itself.
Bespoke Development
We develop intelligent technical platforms by harnessing the power of open source.
Integrations & APIs
WordPress Platforms, Themes and Plugins
Personalisation & Analytics
Headless CMS
Work with us
Consultancy & Strategy
We can get as involved as clients need us to — from consultancy to long-term strategy.
Digital Platforms
Technical Architecture
Open Source
Multilingual
Work with us
Editorial Platforms
Create quicker. Publish easier. Engage better. Our editorial platforms help enterprise organisations work smarter.
Publishing Workflows & Tools
Audience Engagement
Community & User Management
Work with us
Migrations & Audits
From auditing existing setups to migrating to new platforms, we're experts at working with complex systems.
Complex Content, Data, & User Migrations
Technical, Security, and Performance Audits
Content Ingestion and Syndication
Work with us
Team Growth & Capability
From coaching and mentorship to agile project management and even recruitment guidance.
Augmentation, Coaching, and Mentorship
Training, Upskilling, and Hiring
Multi-agency Program Management
Agile Project Management
Work with us
Work with us on your next project
Shoot us an email at sales@humanmade.com or complete the form below.
Want to join the team and help us on our next project?
We're always looking for bright and driven humans to be part of Human Made.