Human Made is looking for a People Coordinator to join its global team, initially as a maternity cover till September 2022, with a possibility of extension to a permanent role. This is a remote position but you should be based in the EMEA region and have experience of UK HR practices.
Human Made is a fully distributed company, with employees in the UK, Australia, and the United States, and contractors all over the world. We are looking for someone who is active, motivated, and driven, who thrives while dealing with multiple different tasks in different contexts, who is sensitive to different cultures, and who loves working with people.
Human Made helps organisations drive customer engagement, reinforce brand value and improve operations with digital solutions powered by Altis, our WordPress digital experience platform.
Over the past 10+ years, we've helped brands such as TechCrunch, CapGemini and USA Today build and deliver their digital strategies, transforming the way people interact with some of the most visited websites in the world. We have deep expertise and investment in using WordPress as a tool to create large-scale platforms, websites, and applications that drive transformational business value.
Our decade of experience in agile delivery and passion for open source solutions supports clients in their journey to embrace the edge of innovation. Human Made is a fully distributed company, with employees based remotely around the world.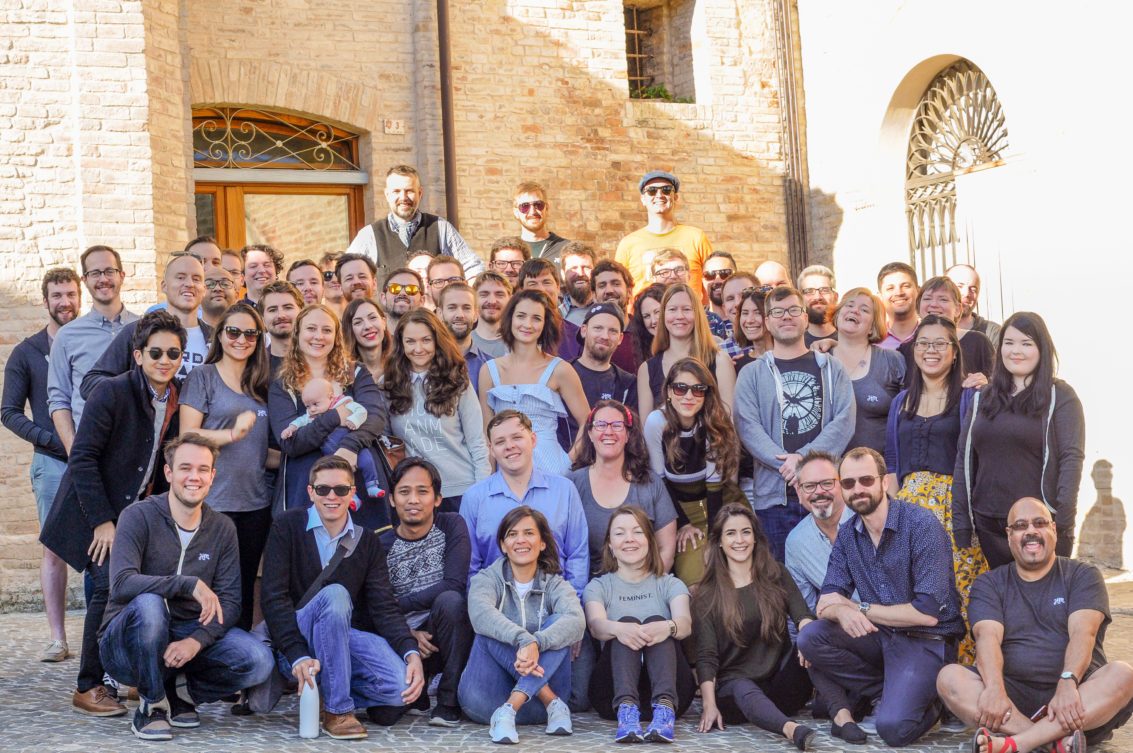 We operate with core values of trust, transparency, accountability, and growth, and we are committed to creating a workplace in which people of all roles have a high level of freedom and can thrive and develop in their career. Under normal circumstances, we meet up regularly at conferences, meetups, and other events, and have an annual company retreat (previously in Sri Lanka, Italy, Spain, and Slovakia).
You can read more about our benefits and what it's like to work at Human Made in our company handbook.
About You
As a People Coordinator at Human Made you should be a self-starter with excellent interpersonal skills and be motivated and driven. We are looking for someone who is comfortable working in a fast paced environment and is committed to improving People processes for the benefit of our humans.
Human Made is a remote company and we operate in an autonomous culture with a high-level of trust in all employees. We focus on outcomes rather than the how, when and where you do your work.
As a remote worker you should have excellent written communication skills that enable you to work with a diverse group of people from around the world. You should be able to work in a self-directed manner, addressing problems as they come up, identifying issues in your area of work and fixing them. You should be able to prioritise your tasks and be able to ask for help when you need it.
The Role
As a People Coordinator at Human Made you will be a member of the Operations Team, reporting directly to the VP of People & Culture (who reports to the CEO).
You will provide support to the hiring process, so experience with recruitment is desirable including building role profiles and understanding and using recruitment platforms. You will work closely with hiring managers to draft job descriptions, advertise new roles, triage applications, and schedule interviews with applicants. When a new employee accepts a position, you will be responsible for creating their contract and onboarding them to the company. You should provide input into how to refine and improve Human Made's recruitment and hiring processes.
Human Made has a number of HR management systems, including Humaans and TriNet. You will be responsible for updating these as required and ensuring that they remain compliant with relevant data protection law. The company has a public handbook, which you will be responsible for updating, including HR policies based on the suggestions of our HR advisors in the UK, USA, and Australia. You will be expected to liaise with those advisors on HR-related matters, and to speak to our other legal advisors with regards to issues such as new subsidiaries, insurance, and visa applications.
You will be responsible for the administration of Human Made's HR processes, including engagement surveys, 360s, salary reviews, and Performance Review. You will create and update job descriptions and will work with the VP People & Culture to roll out new HR and culture initiatives.
As this is a HR role, you should have excellent interpersonal skills and be able to communicate well with people at all levels of the company. You will be a member of the Operations Team, reporting directly to the VP People & Culture (who reports to the CEO).
Responsibilities
Assisting with the management of the hiring process, including defining basic criteria for roles, advertising new roles, triaging applications, and following up with applicants.
Administration of HR processes
Creating contracts.
Onboarding and offboarding of employees.
Ordering IT and office equipment
Updating the handbook and HR policies.
Updating the company's HR systems.
Liaising with HR advisors in the UK, USA, and Australia.
Administration of continuous improvements cycles (360s & performance reviews).
Administration of the engagement survey
Supporting employee engagement across the company.
Promoting our culture and values within our people documents and communications.
Collating key people metrics and reporting to the company.
Writing announcement posts and people related blog posts
Updating the Careers Page
Requirements
Essential
Based in the EMEA
Experience of UK HR
1+ years experience in a HR/People role
2+ years in an administrative/HR role
Comfortable using cloud technology and/or virtual communications tools, e.g. Google, Dropbox, Slack, Zoom etc
A self starter with a self-motivated and driven attitude
Able to prioritise workload
Empathetic and people-focused
Excellent written and verbal communication skills
Excellent organisational skills and attention to detail
Excellent interpersonal skills
Ability to juggle multiple tasks and switch contexts.
Desired
Experience working in a fully distributed company
Part/Fully CIPD qualified
Previous experience with recruitment.
Previous experience in a HR/People Operations role in the tech industry
Experience of using recruitment tools, e.g. Workable and/or HR tools, e.g. Humaans, Small Improvements, CultureAmp
Benefits
Salary range: £25,000 – £30,000 or local equivalent
Flexible working
52 weeks parental leave
35 day maximum holiday policy
Sickness and carers leave
Annual company retreat
Conference and training budget
Monthly remote working allowance
Work wherever you want
New computer and mobile phone every two years
Office equipment when you need it
To apply
The deadline for applications is Monday 22nd March 2021 at 12pm UTC. Visit the job advert to complete the application and send it in along with your CV and cover letter