Human Made is looking for a Content Marketing Manager to join its Marketing team as part of our open-source digital experience platform – Altis. We already partner with some of the most recognisable brands in the world and are seeking a qualified Content Marketing Manager to join our global team and help us take our inbound content marketing to the next level. This is a remote position but you should be able to work to the EMEA region (+/- 1 hr time difference from GMT).
Altis DXP is built by Human Made, a fully remote company that creates digital experiences for mid-market and enterprise organisations. We are 70+ people spread across the world and we work with a broad range of clients including TechCrunch,  Red Bull Media House, USA Today and Capgemini.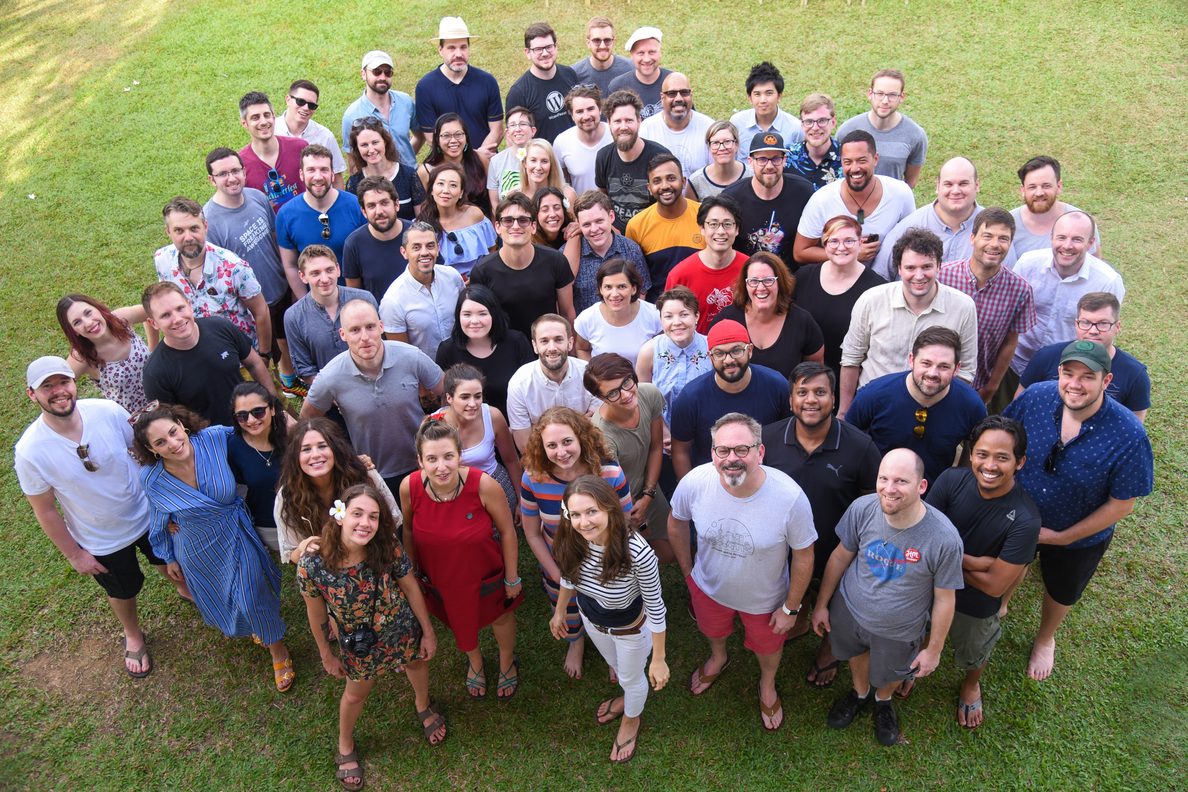 We operate with core values of trust, transparency, accountability, and growth, and we are committed to creating a workplace in which people of all roles have a high level of freedom and can thrive and develop in their career. Under normal circumstances, we meet up regularly at conferences, meetups, and other events, and have an annual company retreat (previously in Sri Lanka, Italy, Spain, and Slovakia).
You can read more about our benefits and what it's like to work at Human Made in our company handbook.
About the Role
We are looking for a talented Content Marketing Manager to take full responsibility of our inbound marketing strategies including social media, blogs and lead generation.
Our ideal candidate is a creative, growth-oriented marketing professional, preferably with a writing background. You should be able to develop engaging content to attract and retain customers and ideally come from a B2B technology background. For this position, it's also essential to be up-to-date with new technologies and marketing trends.
You will be an integral member of our commercial team; ultimately, you should be able to expand our company's digital footprint and brand awareness. We're a small team that's rapidly scaling up and you will have the opportunity to make a huge impact. You should be comfortable working in a fast paced environment and demonstrate an interest in owning our content calendar to drive tangible business outcomes.
Responsibilities
Design content marketing strategies and set short-term goals
Undertake content marketing initiatives to achieve business targets
Ideate and manage the production of content to be executed across video, blog, email marketing, website, social channels, etc.
Identify opportunities and execute on thought leadership content from ideation to creation across our own web real estate and third party options
Collaborate with design and writing teams to produce high quality content
Develop editorial calendar, delegate tasks and ensure deadlines are met
Deliver engaging content on a regular basis and inspire team members
Edit, proofread and improve existing content, with a keen eye for tone-of-voice and alignment with user personas
Continuously optimize content for performance in organic search and find opportunities for content amplification, utilising SEO tools (e.g. Moz), Google Analytics, HotJar, etc.
Analyze web traffic and social media metrics, delivering regular insights and reports
Share content through various channels, ensuring strong web presence
Receive customer feedback and generate ideas to increase customer engagement
As a remote worker you should be a self-starter, able to motivate yourself and prioritise your tasks. We operate in an autonomous culture with a high-level of trust in all employees, and focus on your outputs rather than the how, when and where you do your work.
Communication is an essential part of this role so you should be an excellent communicator, particularly in text-based communication and video conferencing. You should be comfortable communicating with people across cultures and at different levels of the company.
What we're looking for
Essential skills and experiences
Minimum of 3 years experience as a B2B Content Marketing Manager
Excellent copywriting, storytelling, editing and verbal communication skills
Proficiency in WordPress or other Content Management Software and other content creation tools
Strong understanding of web publishing requirements
Editorial mindset with an ability to predict audience preferences
Hands on experience with inbound content strategy, SEO and web traffic metrics
Expertise in social media platforms (mainly Twitter and LinkedIn)
Highly organised with strong project management skills and attention to detail
Excellent communication and writing skills in English
Self-motivated with a hands-on approach and hunger to learn
Proactive and interested in experimenting and testing new ideas to maximise engagement
Nice to have
Experience in creating content specifically for B2B marketing technology and/or SaaS brands
Experience with multimedia content such as infographics, video, podcasts and webinars either directly or in an editorial capacity
Understanding of Adobe Creative Cloud (InDesign, Illustrator and Photoshop)
Understanding of marketing automation and CRM tools
Excellent communication skills in other languages aside from English
International work experience
Based in London, UK
Benefits
Salary range: £30-35K GBP (or local equivalent)
Flexible working
52 weeks parental leave
35 day maximum holiday policy
Sickness and carers leave
Annual company retreat
Monthly remote working allowance
Conference and training budget
Work wherever you want
New computer and mobile phone every two years
Office equipment when you need it
To apply
Visit the job advert to complete the application and send it in along with your CV, cover letter and/or portfolio.