Human Made is looking for a Resource Manager to work with our global team. We are looking for someone in the Americas region, including Canada, the US, and Central and South America.
Human Made is a globally distributed team of humans. We build and deliver Altis, a digital experience platform, and build world-class experiences for organisations such as The Sun, TechCrunch, Google, Capgemini, USA Today, Snopes, Red Bull Media House, and Siemens. As a resource manager at the company, you'll be joining our Head of Allocations to work on ensuring that all of our projects are properly resourced.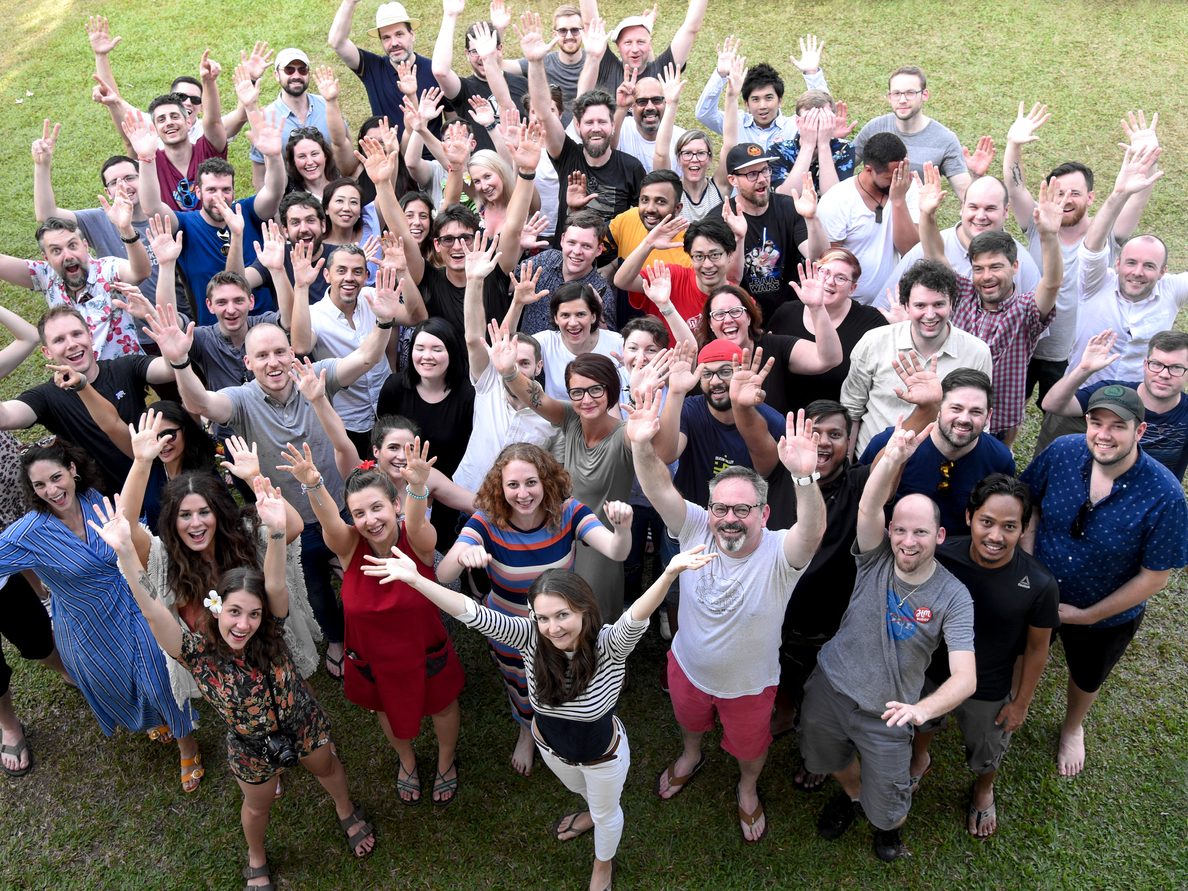 You need to be someone who is able to work in a fast-moving environment, adapting to new information as it comes in and working with the team to come up with solutions. We often have to respond quickly to the changing needs of our clients, the demands of the business, and to individual needs which means that the solution you come up with today might need to be revised or modified tomorrow: you should be comfortable working within this type of environment and remain balanced throughout. The Human Made team is highly collaborative and the Resource Manager is often the person at the centre of multiple discussions – you should be a super-collaborator, working effectively with other team members to understand their needs and come up with positive solutions, and ensuring that the needs of different teams are always balanced. A big part of this role is communication, so you should be able to communicate succinctly and be an active listener who is able to understand people's needs and turn that into action. As Human Made is a remote company, you will not have anyone looking over your shoulder so you should be very self-driven and disciplined and be able to motivate yourself to get work done.
You will have responsibility for the smooth and effective allocation of project managers and engineers (and other roles where required) to both client and internal projects, balancing the conflicting demands on resources and workload from different parts of the organisation.
You are the first point of contact for anyone who requires an engineer or project manager on a project from the first stages of project estimation and pitching to allocating the specific team members required to deliver the project. You will work with a wide range of people from across the company (including sales, account managers, project managers, and engineers) to identify projects' current resourcing needs and properly allocate Engineers and PMs. You should have an ongoing awareness of who is coming up for rotation and who has leave scheduled. Gaps in resource requirements should be highlighted and addressed in advance. You should be able to deal with any ad hoc requests, knowing when to allocate new resources and when other solutions are more suitable.
You should work with Engineers and PMs to ensure that they are briefed on the project to which they are allocated and have any resources they need for onboarding. You should maintain an ongoing awareness of upcoming leave and ensure that team members are properly communicating their time off.
You will work with the Head of Allocations on the allocations process, ensuring that it is smooth and meets the needs of the company. You should be proactive suggesting changes and improvements to the process, working to document changes, and communicating any changes to the team.
Responsibilities
Manage and communicate the allocation schedule using appropriate resource management tools.
Work closely with the Head of Allocations to discuss and suggest solutions to allocation issues, raise hiring needs, freelancer needs, and people issues.
Sync up on regional project information with the Head of Allocations
Work with Engineers, Project Managers, Sales, and Accounts to ensure that all projects are properly allocated
Deal with ad hoc allocation requests
Support the definition, documentation and communications of the allocations processes and related issues
Identify areas where freelancers are required, recommend external support and get in touch with freelancers/agencies from our network to book them to work alongside our teams
Document and update the skillsets database for Human Made's engineering, project management, and infrastructure teams
Monitor and manage available capacity to ensure 100% time tracking of billable time
Participate in team calls
Facilitate the allocation sync calls with regional teams in EMEA, APAC, and Americas
Organise and facilitate discussions to help the allocation process for an upcoming project
Organise handover discussions with an upcoming allocation team for a final run through allocation, responsibilities, and handover to the project manager.
Update tools relevant to the allocation process.
Requirements
2+ years working in an agency setting The ideal candidate will have experience in a professional web development services setting.
1+ years experience at an agency in a resource management role
Excellent interpersonal skills with a people-first approach
Confident dealing with all people at all levels of the company Excellent communication skills, with an understanding of how to communicate effectively, both in written and verbal communication, and across a broad range of cultures
Be able to manage your own priorities and the competing priorities of the rest of the company
In-depth knowledge of professional services work and project management methodologies
An understanding of resource management within a professional services context
Able to effectively use resource management tooling and pick up any that are unfamiliar to you.
Be flexible in your approach, able to deal with ad hoc and unexpected requests
Thorough attention to detail
Able to navigate between high level processes and day-to-day details
Highly organised yourself and able to organise other people
Able to define and oversee processes that are fit-for-purpose
Benefits
$50,000 – $65,000 USD (or local equivalent)
Flexible working
52 weeks parental leave
35 days holiday
Sickness and carers leave
Annual company retreat (Previous retreats have been in Sri Lanka, Italy, Slovakia, Spain, Norway)
Time to contribute to open source
Conference and training budget
Monthly remote working allowance
Work wherever you want
New computer and mobile phone every two years
Office equipment when you need it
To apply
Visit the job advert to complete the application and send it in along with your CV.