What does a Junior Designer at Human Made do?
As a Junior Designer at Human Made you are responsible for the graphic design of the company. You will produce graphics for blog posts, articles, case studies, white papers, and other marketing assets. You will work with the Marketing Team to produce white papers and case studies, creating both interactive and print-ready versions. You will design pitch decks and proposals, supporting the Sales Team with any design assets they need.

You will be a member of the Growth Department, and report directly to the Senior Product Designer, but you will provide design input and work as requested across other departments. 

What do you need from me?
You should have experience using design and illustration tools, including Adobe Illustrator, Photoshop, and InDesign, and should be able to create and update graphics and designs with minimum support. You should be comfortable using online tools such as Google Docs and Slack, and be confident picking up new tools and learning about them.
Who is Human Made?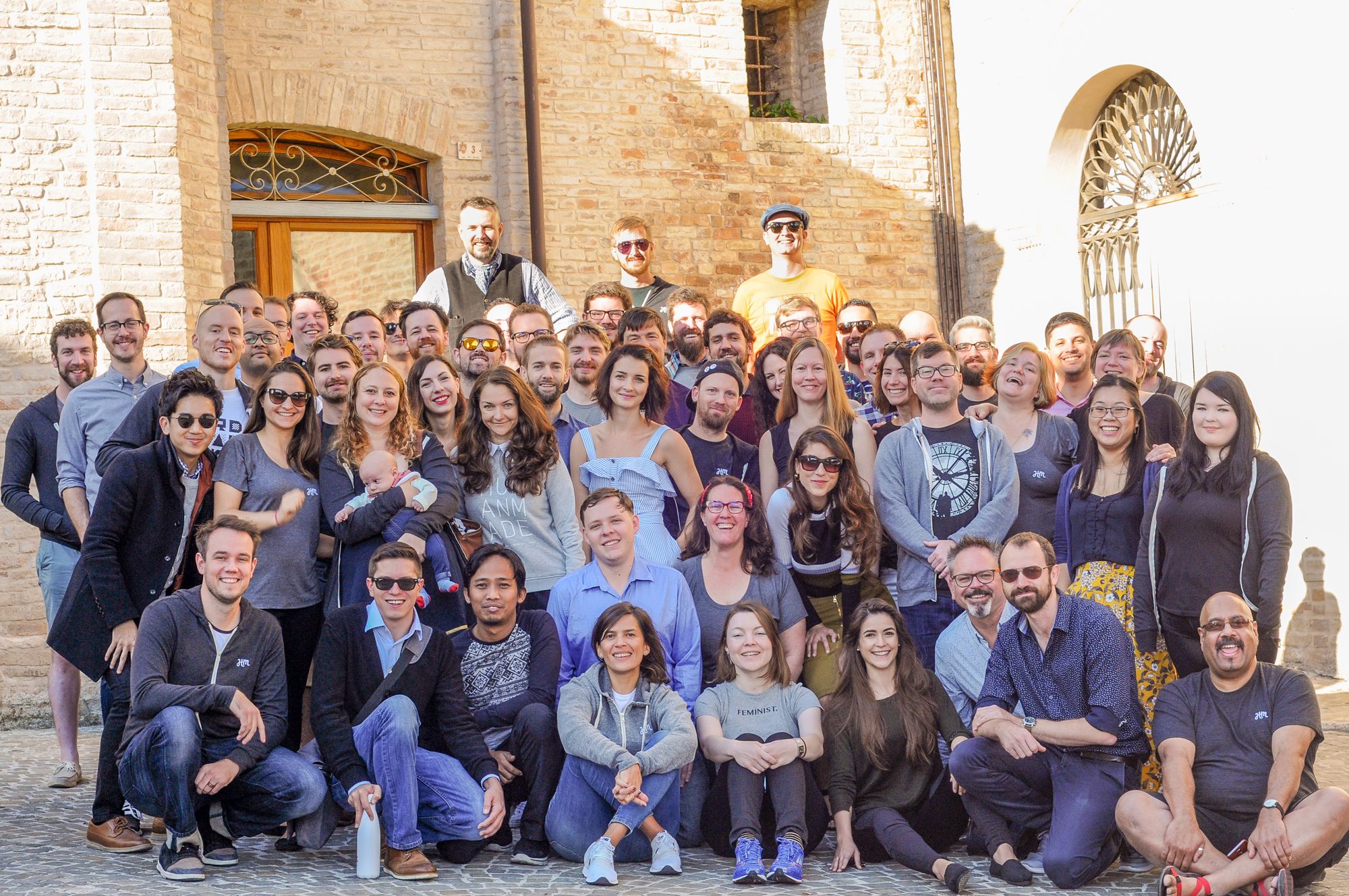 Human Made is a remote company: this means you will need to work both independently and as part of a remote team. You will have the opportunity to meet the rest of the company at our annual company meetup, and with members of the rest of your team at least once a year. We care about good communication and you should be able to prioritise your work and meet deadlines, discussing any problems with the team along the way. You can read more about us on the hiring page. 
Tell me about the role
Location: remote
Salary: £16,000 – £23,000 pro rata
Benefits: Company laptop and phone, flexible working, annual retreat (this year Sri Lanka), team meetups, remote work allowance, 1 year maternity & paternity leave, minimum 31 days holiday, conference and education allowance, and more.
Your responsibilities include:
Producing web-friendly graphics for the HM network: blog posts, articles, case studies, etc.
Providing assets for the company's pitch decks and proposals (diagrams, icons, illustrations)
Creating interactive and print-ready white papers
Creating business cards for the team and other brand collateral for sponsorships and events
Providing creative input into meetings and workshops
We would like you to have the following skills:
Able to work to deadlines set by your team
Good communication skills and ability to explain your design choices
Openness to feedback and criticism and fundamental desire to learn and improve every day
Proficient with Adobe CC desktop publishing apps (especially Illustrator and inDesign), Google apps and Keynote.
Good brand design, layout, photo editing and illustration skills
Affinity for copy, typography, and writing
Creative mindset and interest in keeping up with the latest design trends
Familiarity with HTML/CSS, and UX design (desired, but not essential)
Familiarity with WordPress (desired, but not essential)
As your potential employer, we want you to know we value equal opportunities and diversity. We do not discriminate based on race, religion, colour, national origin, gender, sexual orientation, age, marital status, veteran status, or disability status.

You can learn more about us and our benefits on our hiring page, or find out more about working at Human Made in our company handbook.

How do I apply?
Send us an email at hiring@humanmade.com with a link to your portfolio and to a short intro video (2 minutes max) where you to tell us about yourself, what you're passionate about, and what's the work you're most proud of.
Tell me about the recruitment process
Once we receive your application, it will be reviewed by our hiring team. Here's what happens at the next stages:
Text interview (usually Skype, Slack, GChat or WhatsApp)
Voice interview
Paid trial project (usually for a period of 40-60 hours)
We'll let you know at each stage if you have been successful in moving on to the next stage. You can read more about our hiring process here. 
We look forward to hearing from you!