What does a Developer at Human Made do?
Developers at Human Made work on enterprise-level projects for clients across the globe. Past and current clients include big media agencies, financial organisations, charities and not-for-profits, and other enterprise companies. You will be working on technically-complex client projects with a team of experienced Developers and Project Managers from around the world.

What do you need from me?
You should have a thorough knowledge of PHP and/or Javascript, including experience of building custom solutions, understanding and incorporating security practices, and considering performance implications. You should also have knowledge of modern web technologies and best practices, including semantic HTML and modern CSS. All of Human Made's projects are based on WordPress so a good knowledge of WordPress is an advantage, or a demonstrable ability to expand your WordPress knowledge in your first six months in your role.   

You should be familiar with the tools required for development projects. This includes a good understanding of Git, conflict resolution, local development environments, PHP configuration, following coding standards and general computer maintenance and security.

Who is Human Made?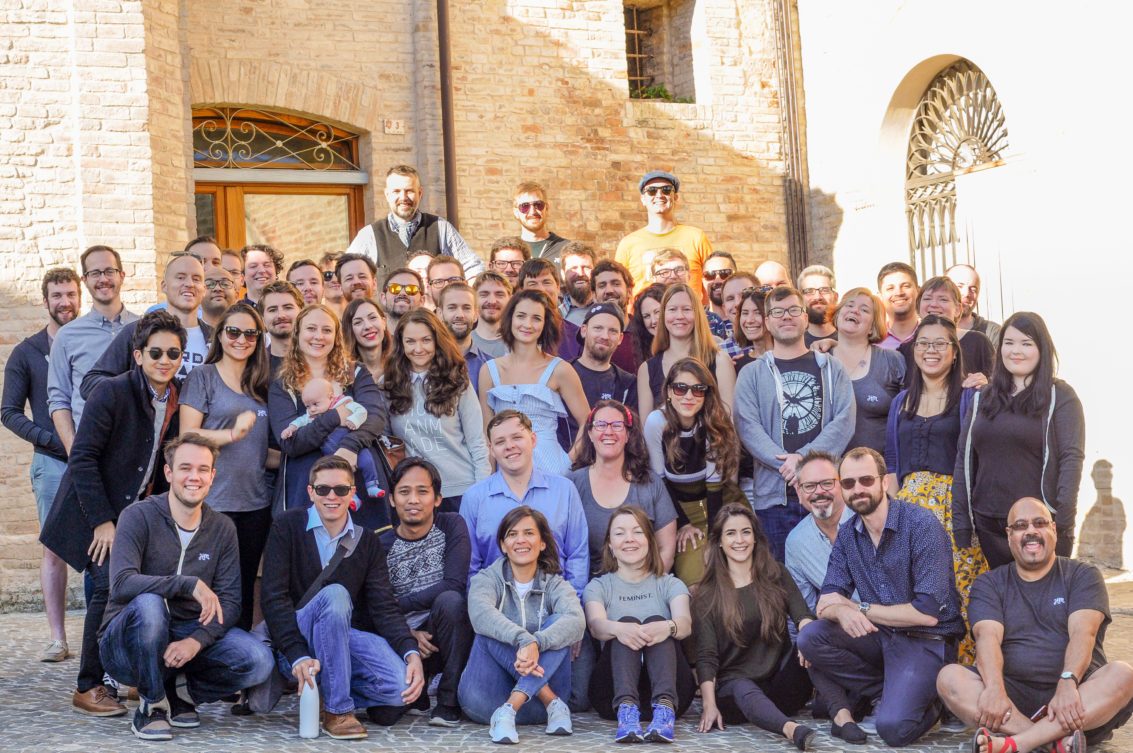 Human Made is a remote company: this means you will need to work both independently and as part of a remote team. You will have the opportunity to meet the rest of the company at our annual company meetup, and with members of the rest of your team at least once a year. We care about good communication and you should be able to prioritise your work and meet deadlines, discussing any problems with the team along the way.

What will I be doing?
The responsibilities of Web Developers include:

Planning and implementing features
Refactoring code and carrying out bug fixes
Working with other developers on your team and your project manager
Delivering work on time and according to specifications
Regular communication with both your team and the rest of the company
Ability to prioritise tasks and to communicate issues to your team
Communicate effectively with the team if you are struggling or need guidance on assigned tasks
Interact with clients in a professional and respectful way
Senior Web Developers have the additional responsibilities of:

Take ownership at a project level for not only your own work, but work that interacts or impacts your own
Assisting other developers on your team when asked for assistance
Carry out bug fixes and debugging not only in your own work, but others on your projects; no bug should be too obscure!
Take an active role in improving tooling, code, and communication whether directly on a current project or assisting others on their projects.
Remain informed on development best practices within the industry
Proactively address technical issues as they arise
Consistently be pushing for performance and security considerations and improvements
Provide useful architectural input and feedback for whole systems, drawing on knowledge of CS fundamentals, other programming paradigms or frameworks
Work with clients and their expectations, navigating the relationship and taking ownership of client satisfaction
Write technical documentation for project architecture and decisions

Skills
Web Developers should have the following skills:

In-depth understanding of engineering with JavaScript and/or PHP
Good understanding of WordPress (may be developed on the job)
Ability to debug your own code and that of others
Experience in using debugging tools
Strong understanding of HTML5 & CSS
Experience in versioning technologies such as Git
Knowledge of interacting with RESTful APIs
Ability to set up local development environments
Strong written communication skills
Ability to manage your workload and juggle multiple tasks

Senior Web Developers are expected to have the following additional skills:

In-depth understanding of performance considerations
In-depth understanding of security considerations
Ability to architect complex subsystems
Comprehensive understanding of WordPress (may be developed on the job)

As your potential employer, we want you to know we value equal opportunities and diversity. We do not discriminate based on race, religion, colour, national origin, gender, sexual orientation, age, marital status, veteran status, or disability status.

You can learn more about us and our benefits on our hiring page, or find out more about working at Human Made in our company handbook.

To apply
Send us an email at hiring@humanmade.com with a link to your GitHub profile (if available) or code samples, a copy of your CV, and anything else you think will support your application. We look forward to hearing from you!